Abdul Kader Saadi, founder and managing director of Glee Hospitality Solutions shares his thoughts on Dubai's F&B scene and explores ways in which restauranteurs could boost business.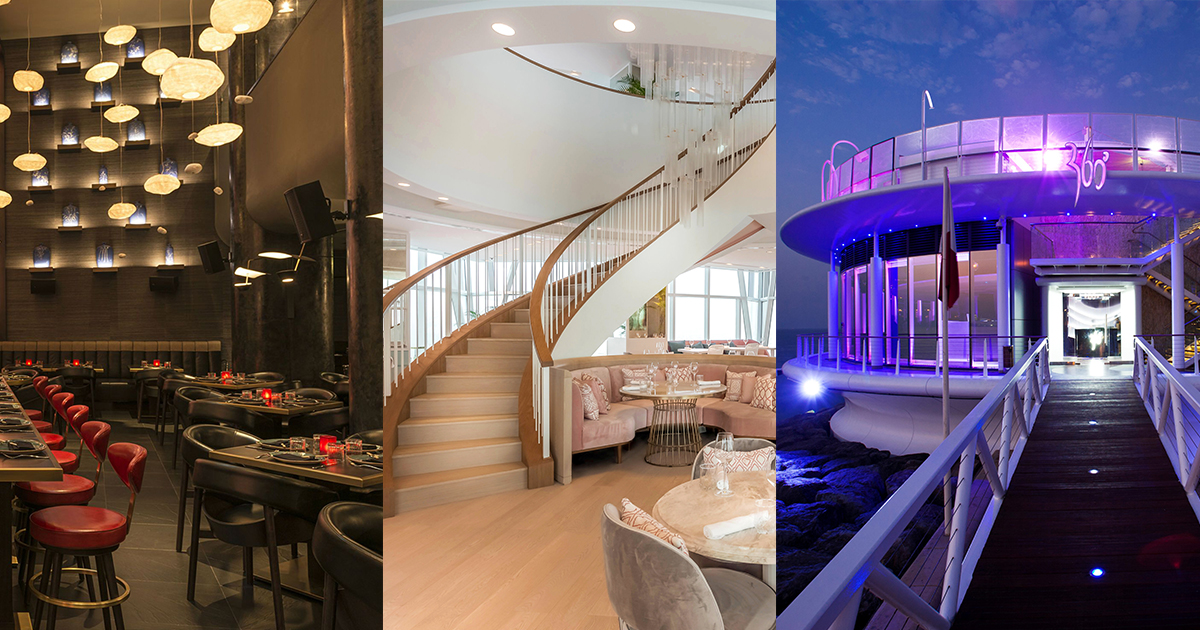 Tell us a little bit about Glee Hospitality Solutions and the services you offer…
Glee Hospitality Solutions specialises in the food and beverage sector. We develop and implement new restaurant concepts as well as taking care of the daily management of the outlets. We provide services from business planning, to securing location, interior design, branding, recruitment, menu development, sourcing of all operating equipment, contractor and kitchen supplier tender process, all the way to the launch of the outlet. Post-opening we can take over the management by providing operational support and back office services such as coordination of marketing services, staff training, menu analysis, accounts and human resource. Additional services provided by our organization also include tenancy mix studies, market studies, auditing, franchising services and advisory on acquisitions.
What are some of the main reasons restaurants in Dubai are struggling to make a profit in the current market?
Overall the market has been somewhat difficult with this trend beginning approximately 18 months ago and consequently, a lot of these outlets were not prepared for a slow-down. As a result, they now find themselves carrying heaving investments and operating expenses. Overall people are looking for deals whether it is through the Entertainer or delivery portals – consumers have a much wider option base now to choose from – competition is fierce.
We are witnessing an increasing number of restaurants close doors. Why do you think this is?
A lot of restaurants opened without the proper foundations in place, such as a proper business plan and/or market study with proper and realistic financials. The high rents from a couple of years back impacted the business. The lack of working capital to support the business in a slow-down also resulted in cash flow shortage hence shutting down. Retail as a whole has seen a slow-down and that's due to geopolitical factors, as well as the price of oil, which dropped three years back. Competition and numerous developments meant trade became more difficult – not everything will work even in a prime location.
Even outlets that appear to be heading for success, with the right location, great menu and service, are closing. Where are they going wrong?
I would say underestimating the cost of doing business. One thing is investing in the place, in the CAPEX another one is underestimating the OPEX of a business. They are simply not able to generate sufficient income to cover their running expenses. You need strong marketing tools to promote your brand and stand out – simply offering good food and services is no longer sufficient – you need to stand out to be successful.
Seasonality hurts many outlets in the region. How can restaurants ease the negative pressure during the summer months?
Seasonality does hurt many outlets and in certain developments or locations more than others – unfortunately, we don't have part-time staff as of yet, if we had then you can gear up your business in winter and wind down in summer – sure you can send some staff back home but you are still paying their salaries, and the seasonality is not 8 weeks it's closer to 16 weeks and longer in this region. Sure we can do promotions and review the menu offers but in reality, the business does slow down. You can try to ease the negative summer pressure by perhaps managing your food cost better and doing a different offering but the fact remains that at least 75% of your OPEX will remain the same no matter what you do (and that's excluding food cost) – you still have to pay rent, salaries, DEWA, etc. the seasonal locations should reflect a seasonal rent and opening hours.
Does the cost of rent pay a big factor in the failure of Dubai-based restaurants?
I would say yes until about a year ago yes. The rents were not realistic and did not reflect the footfall generated in certain developments. Most rents we have secured over the last 18 months are a lot more reasonable for the exception of one (rents have dropped in certain areas by as much as 50%). Rents in the West are around 12% of your turn over, in some case regionally they were closer to 20%.
For new restaurants set to open over the coming year, what pre-opening steps should they take differently to those before them?
Complete your businesses plan and address the right questions. Is there really a gap in the market for what you are trying to offer? What's going to distinguish you from the rest? What's your USP? Make sure you negotiate you rent well. Don't overspend on fit out and set and make sure you have working capital – have the right team on board, qualified and motivated staff. If you don't have the experience make sure you have someone with you who has done it before.
Looking to 2019, what do you forecast for the state of the region's F&B industry?
We are going through a sort of correction. The weaker ones will shut down and are shutting down. I would say it's a normal cycle of ups and downs. Once the government initiatives are in place and with the EXPO 2020, I'd believe we will see things turning around. The number of tourists visiting Dubai is still very high, we just need to get the tourist out into the developments and spend!
Glee Hospitality Solutions, established in 2009 and headquartered in Dubai, has evolved over the years to become a leading hospitality management and consultancy company across the region offering comprehensive end-to-end solutions and proven expertise in restaurant concept development, restaurant management of outlets across the wider Gulf. For more information, visit gleehospitality.com