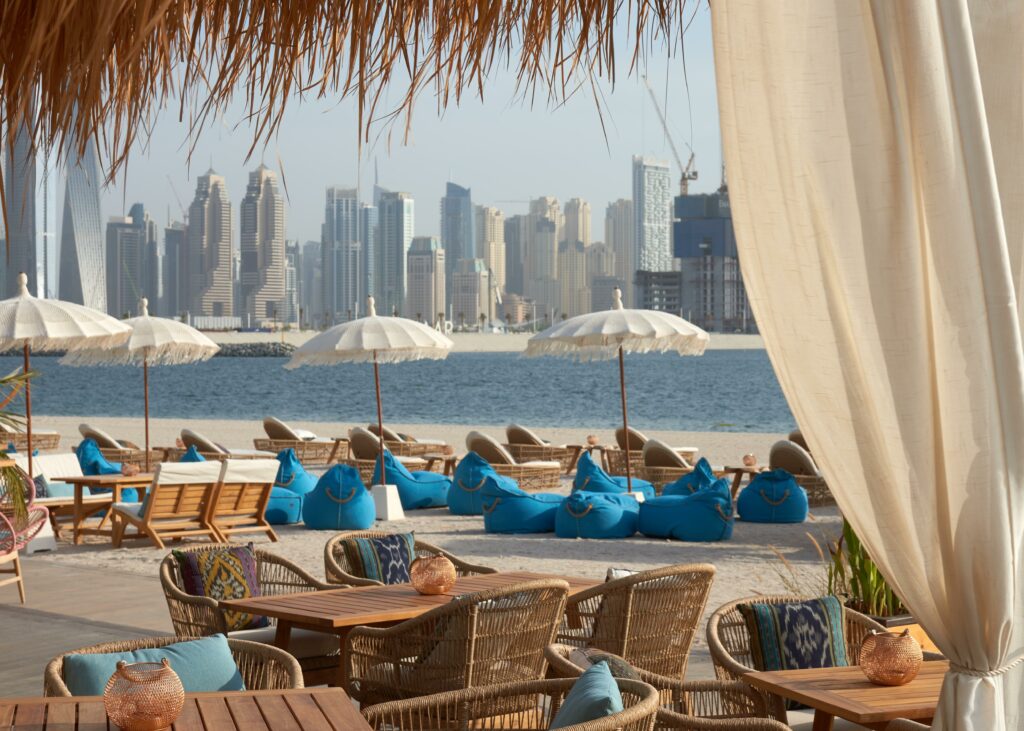 We're getting our fill of exotic vibes and gastronomic offerings from this new beachfront restaurant and bar, Koko Bay. The scenic new West Beach development on Palm Jumeirah opened its' doors today and offers indoor seating as well as al fresco dining with a modern Asian and European-influenced menu to suit.
Whether you're looking for a laid-back afternoon or a special evening under the stars, Koko Bay offers an unmatched atmosphere and all-encompassing views of the Palm Jumeirah and Dubai Marina skyline. Designed to ooze a beachfront vibe in a casual yet chic setting, the calming interiors boast notable Balinese influences and feature natural handwoven materials, a neutral colour palette and rustic elements complemented by greenery. The spacious terrace and private beach showcase sun loungers and a hammock. Dedicated lockers and a shower facility on-site, make it easy for beachgoers to transition from the restaurant to the sand. So don't forget to bring your swimmers along.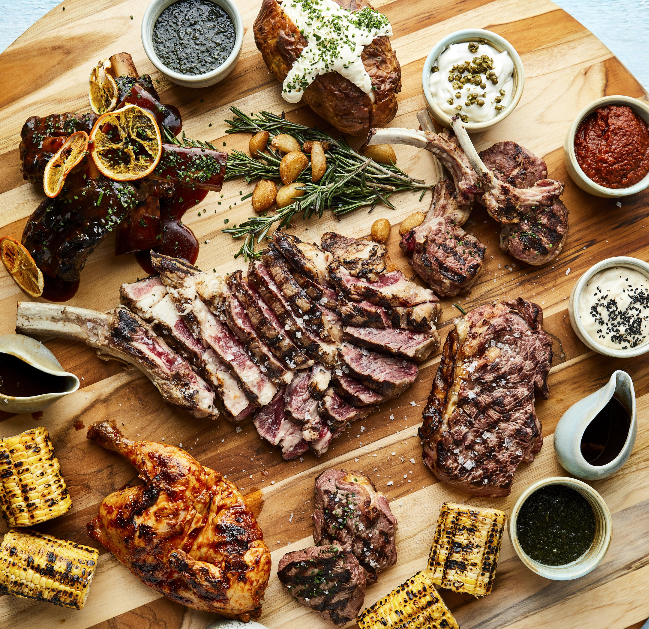 To sate hunger pangs, tuck into crunchy bar nibbles, healthy salads, a fresh raw bar, hearty mains and a flaming wood-fired Robata grill tended to by a dedicated grill master. Appetizers include lava prawns, assorted grilled skewers, Hokkaido scallop ceviche with a citrus granita and a selection of unique maki rolls including organic quinoa, crispy kale and beetroot. For entrees, choose from Nasi goreng, Cantonese style steamed red snapper, slow-cooked beef cheeks, Koko Bay fish and chips and crispy sea bream with Thai coconut and young peppercorn sauce, or dive into juicy burgers and grilled seafood and meats. End the meal with the flambéed white chocolate dome, refreshing mochi or a zesty dropped lemon tart.
Koko Bay is set to be the new go-to hub for sun worshippers and culinary enthusiasts. A raft of guest DJs and live entertainment acts will keep the weekend vibe going strong from day to night. Furthermore, everyone is welcome as the menu offers vegetarian, vegan, gluten-free and dairy-free dishes, as well as feeding bowls for pets (yes, you can bring your furry friends along!).
Visit kokobay.co