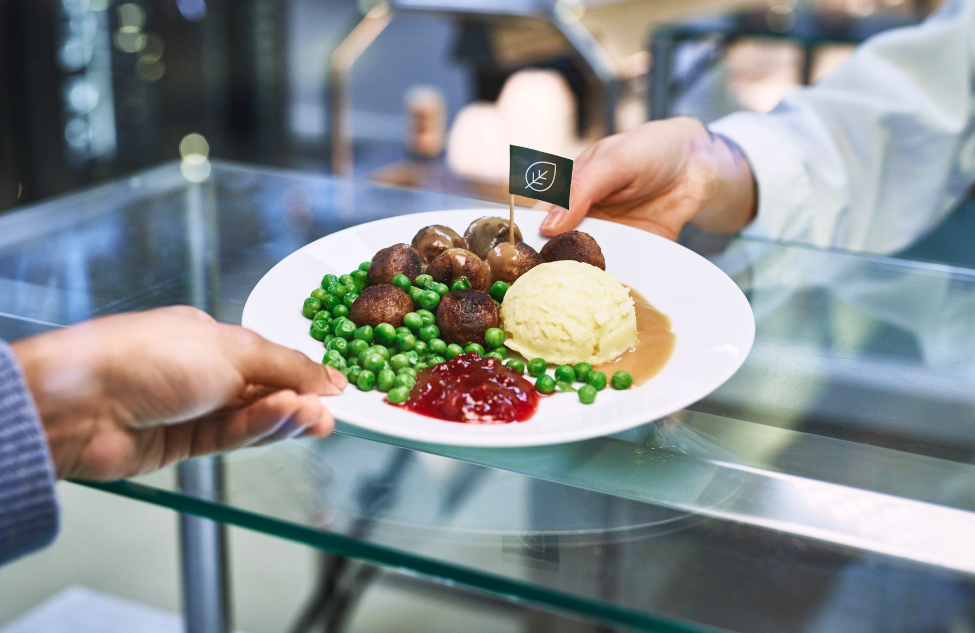 A trip to IKEA isn't complete without a visit to the restaurant for their iconic meatballs with lingonberry jam. To ensure everyone can indulge in this speciality, Ikea has launched a plant ball that has only 4 per cent of the climate footprint of the meatball. Made with pea proteins, oats, apples and potatoes, the plant ball doesn't compromise on taste and texture, and contributes to the brand's ambition to become climate positive by 2030.
IKEA sells more than one billion meatballs every year, which makes this step a sensible, eco-friendly one for the brand. "If we were to convert about 20% of our meatball sales to plant balls that would mean around 8% reduction of our climate footprint for the food business at IKEA,", says Sharla Halvorson, Health & Sustainability Manager for the IKEA food business globally.
The brand's aim is also to inspire sustainable eating and lifestyle habits with a positive impact on people and the planet. At the restaurants, the plant ball will be served with mashed potatoes, lingonberries, and cream sauce, the same way as the traditional dish. Customers can also buy a bag of frozen plant balls from the Swedish Food Market, and prepare them at home. The recipe of the plant ball does not include animal-based ingredients, which make this new addition to the IKEA food range a suitable option for the many – meatball lovers, flexitarians, vegetarians and vegans.
The plant ball launch in the Middle East and the Asia Pacific will follow in a couple of months. Additionally, IKEA has introduced organic coffee and a range of new teas including rooibos with rosehip, black tea with bergamot and oak, white and green tea with cherry blossom, and green tea with lemon and pine, so you can shop for your favourites at the food market.