The Italian Trade Agency's (ITA) ITAlian Food Lab takes centre stage at Gulfood 2021 with the TuttoFood Pasta Challenge and culinary creations by Michelin-Starred chefs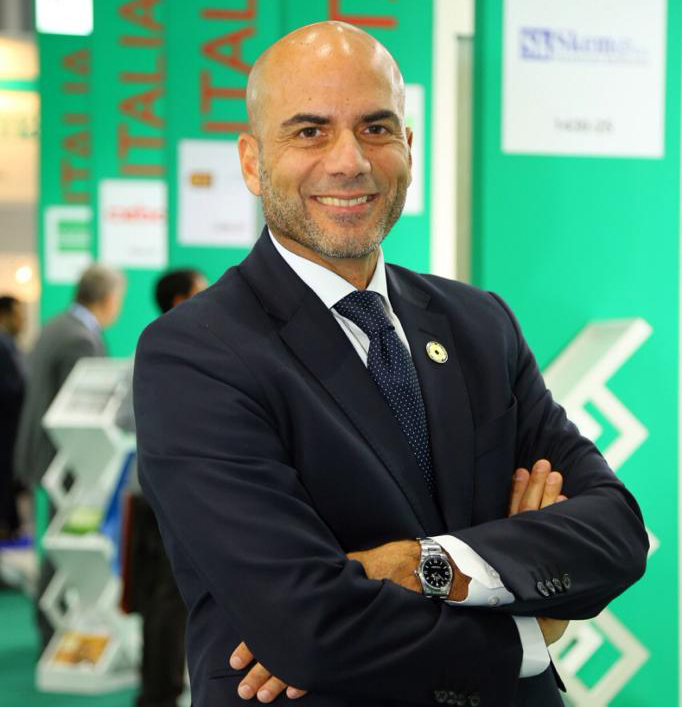 More than 120 Italian companies, associations and organisations are set to participate at Gulfood 2021. This makes for the largest presence by a country this year. Some of the participating companies at the ITA stand are Assopaf Agrindustria Alimentare, Con Gusto Italian Fine Foods, Gargiulo and Happy Mama.
Italy's participation is strongly represented in different sections of the Gulfood fair under the Extraordinary Italian Taste campaign. Companies will exhibit a variety of authentic Italian products such as olive oil, confectionary items, cheese, Italian coffee, organic foods, 'free from' foods, pasta, sauces, condiments, truffles, canned foods and many other favourites.
Visitors to the ITAlian Food Lab within the Italian pavilion at Gulfood 2021, will enjoy a gastronomic journey of authentic Italian produce, together with traditional and modern dishes. The space will also pay homage to the Italian food industry's commitment to authenticity, innovation and sustainability.
During the five days of the exhibition, the ITAlian Food Lab will feature a sequence of live cooking sessions by popular UAE based chefs specialised in authentic Italian cuisine. The space will also host masterclasses by renowned multi-Michelin Starred Chefs, Norbert Niederkofler and Marco Sacco.
One of the key highlights at the ITAlian Food Lab is the TuttoFood Pasta Challenge finale. It's an exclusive pasta making competition with participants from Italian restaurants in the UAE. The theme for this year's challenge revolves around how Italian cuisine connect people, organised in collaboration with TuttoFood Milano B2B Exhibition and the Emirates Culinary Guild (ECG). A special jury composed of H.E. Nicola Lener, Ambassador of Italy to the U.A.E.; Amedeo Scarpa, Italian Trade Commissioner/ICE Dubai office; Uwe Micheel, President of The Emirates Culinary Guild; and other international culinary experts and celebrated chefs, will choose the winner. The lucky champion will win a sponsored trip to the TUTTOFOOD Milano B2B Exhibition set to take place from October 22-26, 2021.
Gulfood 2021, The ITAlian Food Lab, from February 21-25. Masterclasses from February 21-22 and the TuttoFood Pasta Challenge on February 23 at 3:30pm. Visit the website.