The Royal Atlantis Resort & Residences, which is set to open early in 2019, has revealed that 'Dinner by Heston Blumenthal' will open at the property.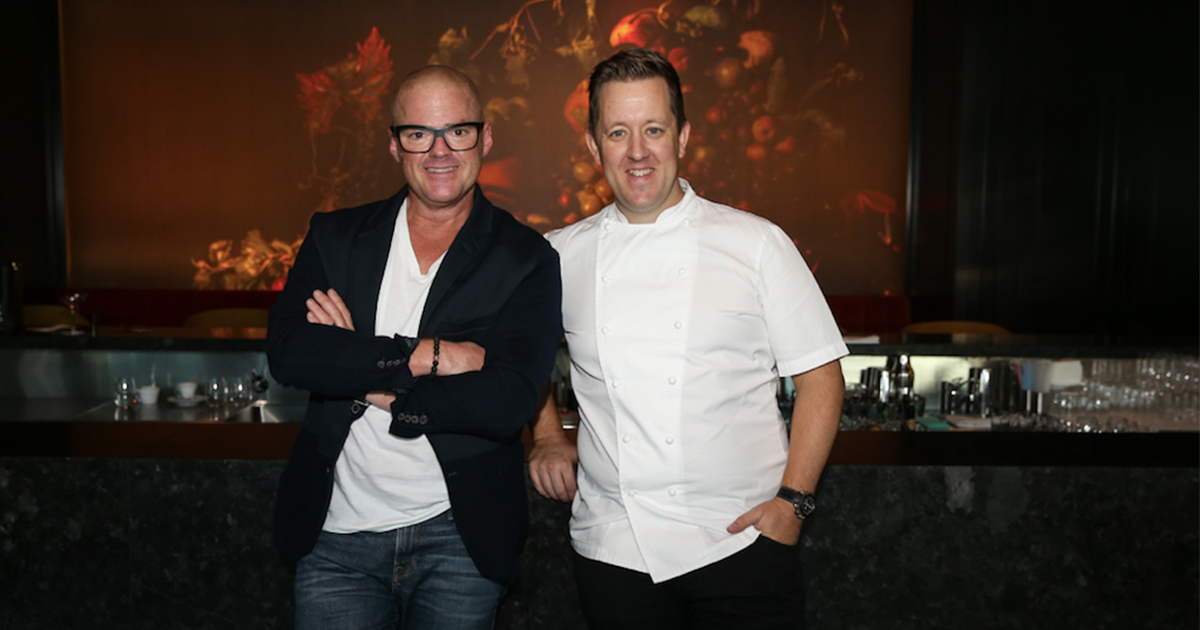 Commenting on the opening, chef Heston Blumenthal said: "I am truly excited about opening in this incredible location", explains Heston "it is not often that an opportunity in such a perfect space comes along. The backdrop is outstanding and the views of the Dubai skyline over the Persian Gulf are quite unique. Ashley [Palmer-Watts] and I are looking forward to creating something quite special for our guests to enjoy".
The upcoming opening of Dinner by Heston Blumenthal will represent the third outpost for the brand, which has sister outlets in London and Melbourne.
Set to be located in the heart of the resort, the restaurant will include a dedicated bar, two outside terraces and a private dining room. The restaurant will offer contemporary dishes inspired by historic gastronomic recipes dating back to the 1300's.
Ashley Palmer-Watts, chef director at Dinner by Heston Blumenthal, talks about the Dinner concept and what diners can expect.
Tell us a about Dinner by Heston Blumenthal…
We opened Dinner by Heston Blumenthal London in 2011 at the Mandarin Oriental Hotel in the heart of Knightsbridge, overlooking Hyde Park. The restaurant received its first Michelin star in 2012, and its second in 2013, and we opened in Melbourne in 2015. Dinner is a celebration of historic British gastronomy brought into a contemporary setting, and Heston and I worked closely for many years to research and create a finely crafted menu, which draws on recipes from as far back as the fourteenth century.
With such a strong and uniquely British influence, what was the thinking behind taking Dinner to Australia?
To be honest, an international outlook has always been part of the plan for Dinner. Right from the very first conversation I had with Heston, we decided that if we made a success of our first restaurant then the goal would be to open a small number around the globe, tapping into local food history as well as taking our culinary past to each individual location.
How did you go about ensuring the Melbourne restaurant maintained Dinner's strong ethos?
We opened our second Dinner restaurant in the Crown Hotel in Melbourne in 2015. Establishing a restaurant and building a team so far away from home was a challenge in many respects, but it forced us to grow, trust, and empower the team based there much faster than if I had been able to pop in every week. I still spend between 60-90 days a year in Australia, as I really want us to be an active part of the restaurant over there. I've invested my heart and soul into it, which I hope gives the restaurant real integrity to achieve great things.
Did you face any challenges in delivering the Dinner experience?
As with any restaurant, it is first and foremost about developing an incredible team that can deliver the vision, the consistency and above all else, to develop their teams in turn. The other challenge is of course ingredients and supply, which is vastly different in Melbourne compared to London. You rely on friends in the industry to help point you in the right direction, and this has allowed us to develop relationships with farmers, suppliers and fishermen, and to benefit from the very best each country has to offer.
What would you say is the key learning you took away from the process?
I guess we've discovered that when starting afresh in another country, it's amazing how connected and small the restaurant world really is. We have been incredibly lucky to have had the support and knowledge of our chef and restaurateur friends in Melbourne, and that has made it an absolute privilege to be able to call Melbourne our second home.
Details: for more information, visit Dinner by Heston Blumenthal. If you enjoyed this article, you may like this story on the changes at El Sur restaurant.