The largest annual global food and beverage sourcing event in the world, Gulfood, will be hosted at Dubai World Trade Centre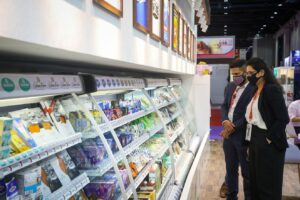 Taking place on February 20 to 24, Gulfood will be welcoming F&B leaders from across the globe for its 28th edition with an expected 30% increase with 1,500 new exhibitors added to the show. The footfall growth is owed to the launch of Gulfood Plus, a new bespoke hall where new exhibitors will display their leading product innovations.
The brands at the upcoming event include Unilever, GMG, Americana, Agthia, Fonterra, McCain, Monin, USAPEEC, Hunter Foods, ASMAK, Minerva Foods, U.S. Dairy Export Council, Frinsa Group, Emirates Snacks Foods, and Al Rabie as well as new joiners BRF Global and Agricultural, and Processed Food Products Export Development Authority (APEDA). With UAE set to host COP28 in 2023, Gulfood provides the F&B industry to take center stage and promote sustainable food production and consumption.
Trixie LohMirmand, Executive Vice President at Dubai World Trade Centre, shared, "With the ongoing food crisis, combined with climate shocks, and rising costs of food, 2023 will be an important year for turning the corner and getting back on track while elevating healthy and diversified diets that are sustainable for people and the planet. Gulfood and the UAE will be at the heart of many of these conversations and have a unique vantage point from which to lead the way."
AED295 for a five-day pass (regular full price AED495) for a limited period only. Visit website.