The Pro Chef Middle East caught up with François Robin, cheese expert at Meillleur Ouvrier de France, ahead of his master class at the Dubai Winter Festival.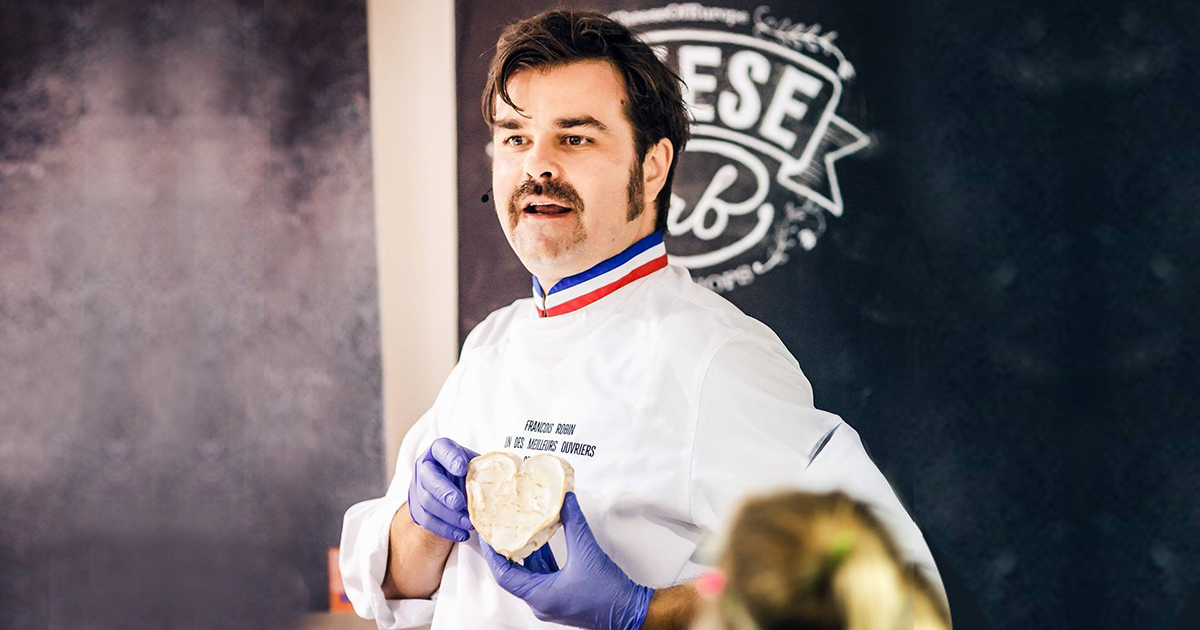 Who is your favourite cheese supplier?
In the UAE, we have a large number on offer and we are lucky to have some great choice when it comes to cheeses. Some of my go-to suppliers are Promar, Greenhouse, Classic fine food and Fresh Express.
Which is your favourite cheese knife brand?
Almost every region has its own knife brand in France. To stay on good terms with most of my friends, I will say Laguiole for the strong and thin blade, Opinel for the rustic but clever security system and Thiers for the perfect design.
What are your storage tips for getting the most out of cheeses?
You will never improve a cheese in a fridge, so always keep an eye on it, leave it in the original food paper, it's made for that purpose. Flip the cheeses from a time to time and avoid plastic food films, especially on goat cheeses. If you have any doubt, taste the cheese. Sometimes, you may have some dots on the cheese slice but it's perfectly natural and certainly safe. Just cut a thin slice to renew the freshness. If you have to rewrap a cheese, make sure that the surface is out of wind, it would dry the texture and oxidise the taste.
What tips do you have for preparing a cheese tasting menu?
Be sure that you include a good range, so there's a favourite cheese for each guest. When it comes to cheese tasting, there's no right or wrong, just different palates! So your cheese menu variety must be wide enough to satisfy everyone. Mix different kinds of milk (cow, sheep, goat) and textures (fresh, creamy, runny and hard). Be sure to indicate an order for the tasting (start with the milder, finish with the stronger), put the cheeses out 30 minutes before eating, add some sides (dried fruits, crackers) and entertain!
What qualities do you look for, when hiring members of staff?
As a cheesemonger, I'm looking for basic qualities such as politeness, personality, sales ability and a touch of passion for cheese! You can acquire knowledge later but good manners and behaviour are essential.
For more information about François Robin, visit Dubai Winter Festival where he will be performing a public cheese masterclass this December. If you enjoyed this article, you may like this story on Anchor launching a new cheese in the Middle East.