Judit Toth, CEO & Founder of Vivere Hospitality weighs in on the significance of up-to-date training across the hospitality sector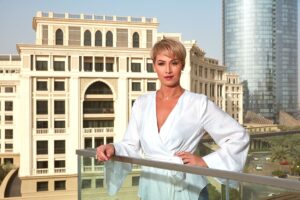 Organic consciousness is increasing globally, and in the UAE's health-aware market, adoption of an organic diet is accelerating. In fact, organic produce is the fastest-growing food trend in the UAE – and it only looks set for further growth. Within the hospitality sector, a universal goal is to ensure an excellent guest experience. Achieving this often requires linking different teams within a space to meet the same goal. Up-to-date training methods and a collaborative approach are key components to business success, efficiency, and staff enrichment.
The F&B segment within the larger hospitality sector is an area that continues to evolve and requires a conscious investment of time and resources to bring forth the desired guest experience. The onboarding of innovative and up-to-date training technology allows managers to harness team skillsets, and evaluate, to then further improve and empower. There are multi-faceted and dynamic elements that drive the F&B space but also hinder operational efficiency at times. As a result, targeted and relevant training can ensure the industry is addressing any challenges that may arise. Here are some key areas that benefit from an enhanced training program:
Streamlined Information
Ensuring up-to-date information ranging from new menu items, events and promotions, and service updates as well as other in-house data that needs to be shared across the teams between front-of-house (FOH) and back-of-house (BOH) can take up a lot of time and energy. Having an online portal that allows all employees to be kept abreast of the news and have consistent access to impertinent information. This step will alleviate communication nuances such as waitstaff being unaware of menu changes resulting in confusion and affecting the guest experience.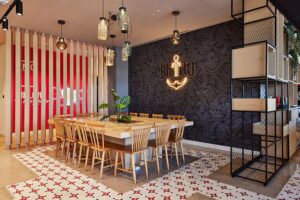 Playful Employee Engagement
As a training exercise, involving employees and dedicated teams in online quizzes and competitions are guaranteed way of having fun while building teamwork synergies and learning about the job. This can benefit everyone to enhance their knowledge and feel accomplished. Feeling successful equals being successful. Especially in guest-facing roles, having product and service knowledge is an empowering tool for F&B professionals.
Adequate Allocation of Skillsets and Contemporary Communication
Restaurant teams will have different schedules and opportunities to gather all at once for briefings and training, and often shift exchanges in a rush making training cumbersome, at times. With the advancement of technology, training modules and news announcements, internal team competitions can be presented at their own pace, during shifts or at any time of the day, when they feel motivated and curious to study and participate, which is customized and based on individual preferences. Further, various training modules offer support in various areas ranging from marketing to day-to-day kitchen operations, allowing teams to specialize in one area, but align if needed. This supports synergy between teams and ensures staff is perceived as one unit.
Practising What I Preach
As someone with a passion for positive market disruption and empowering changemakers, I am fully vested in technology's role in advancing the hospitality sector. Along with providing strategic insight and solutions, Vivere Hospitality thrives on innovation and using technology to enhance our training.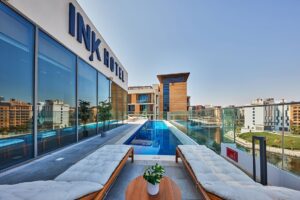 Recently, we partnered with a UAE-based technology firm, PocketTrainer to develop collective staff training and support operations within INK Hotel, our first establishment, and across all future operational and consultancy projects. The adjacent support of technology expands my team's knowledge base in an efficient manner and allows me to give thoughtful personalized attention as an-add on to the training module.
Visit website.