Lick, an innovative frozen yogurt brand made with 100% yogurt, is now available to the UAE food service industry through Ymakan FZ LLC.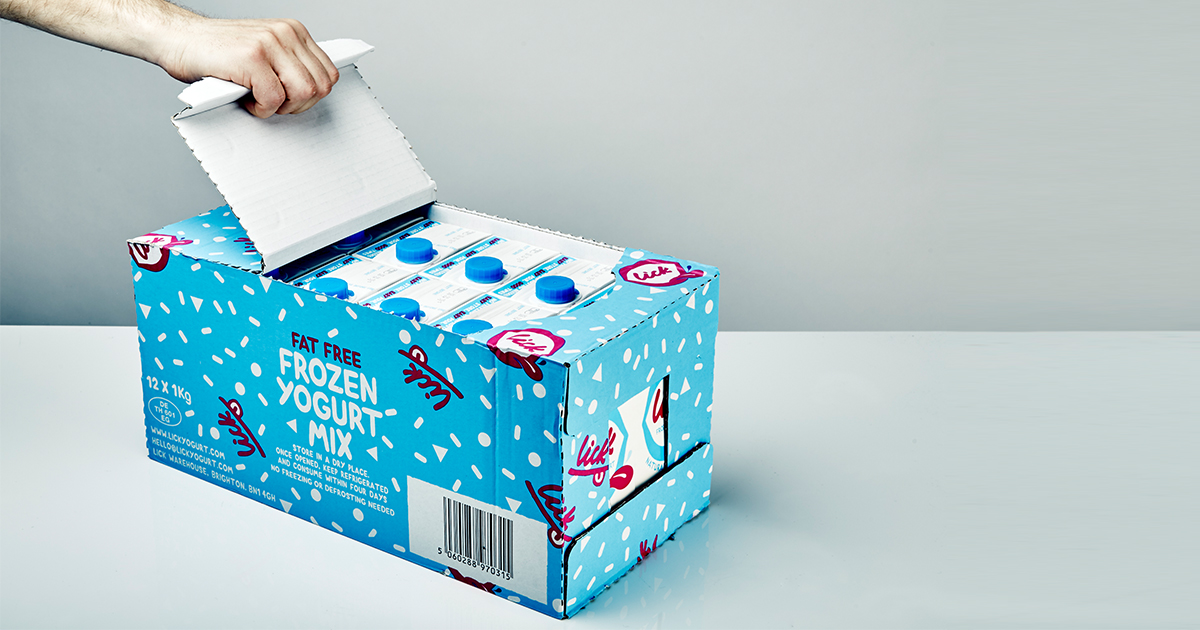 The Ymakan team has partnered with leading Singaporean food service distributor, Foodxservices Inc Pte Ltd, to bring the UK-born brand to the Emirates, after Lick saw huge success and sales across the world.
Founded in 1998 by two school friends in the famous UK seaside town, Brighton, Lick has since gone on to win multiple prestigious awards, including the Great Taste award, Smart 100 award, Cool Brands award, as well as Tried and Tested by the Good Housekeeping Institute.
After spending years developing a revolutionary new soft serve frozen yogurt for the food service industry, this healthy alternative to ice-cream is a cost effective, easy to use, liquid mix, which is Halal accredited.
Pre-made with 16 months shelf-life equates to less revenue spent on storage, distribution, staff training and wastage. It's fat free, gluten free, GMO free, 100% natural, suitable for vegetarians, and totals only 89 calories per serving.
In addition, it is suitable for all soft serve ice-cream machines; meaning customers can just simple pour and serve with a topping of choice.
Made with 100% yogurt, Ymakan and Lick believe that this tasty ice cream alternative will have your customers obsessing for more.
Lick has distribution worldwide, using the most reputable freight forwarders to ensure it arrives on time and in perfect condition. It has been a hit on the international food service scene, and is set to make its mark here in the UAE in 2019.
In line with the UAE's focus to fight obesity and diabetes, Lick hopes to fill the void for customers looking to enjoy the food they like, while knowing they are still looking after themselves.
Free sampling demos are now available through Ymakan FZ LLC – go and grab yours now!
Details: For more information, please contact Sarah Motwali, CEO, Ymakan on Sarahmotwali@ymakan.com or +971 50 343 9649, or Julie Caulton on Juliecaulton@ymakan.com or +971 50 358 5167. Alternatively, you can complete the contact form online here.