Jennifer Pettinger-Haines, Managing Director Middle East at Bench Events and Co-Founder of GRIF Society, discusses how Dubai's F&B landscape is increasingly holding its own on the global scene.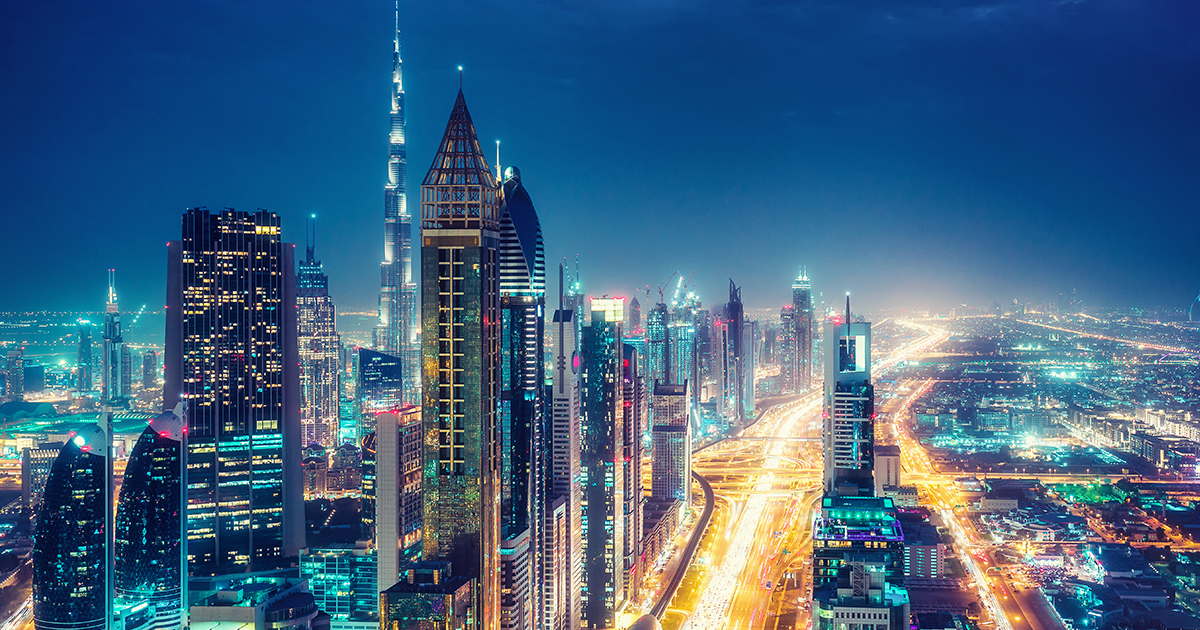 With London's dynamic restaurant scene widely regarded as a leader in the global food and beverage industry, I was fascinated to hear that some of the hottest culinary trends making waves in the UK capital at the moment are born out of three cuisines which are already widely – and very successfully – represented here in our region, and particularly in Dubai: Mexican, Japanese and, perhaps most pleasingly, Middle Eastern cuisine.
Dubai has had a long-standing love affair with Japanese cuisine, with Zuma being a perennial favourite on the city's ever-evolving food scene. The restaurant, which is a regular feature on San Pellegrino's 50 Best Restaurants in the World, recently celebrated its tenth anniversary, a feat which should not be underestimated given the fastmoving and challenging nature of the market. Meanwhile, we've seen a burst of new Mexican restaurants opening to great applaud over the last few months such as Luchador and La Carnita, whilst Colin Clague's Turkish concept Ruya continues to make waves in Dubai, as well as recently opening its doors in London's exclusive Mayfair district.
With this in mind, I sat down with some of region's leading operators to get their take on whether Dubai's ever-evolving culinary scene could be seen as being ahead of the game globally when it comes to developing exciting and refreshing concepts inspired by Mexican, Japanese and Middle Eastern cuisine and culture.
"Japanese has a strong representation in Dubai, and it's been like that for a number of years now, with Zuma being the standard bearer for excellent food quality and a consistent experience," says Ryan Hattingh, Partner at Atelier EPJ. "By comparison, whilst there some great Mexican restaurants in Dubai – La Tablita is a personal favourite of mine – there aren't that many compared to, say Japanese, and, although we've seen several new concepts opening lately, these have mainly been in the mid-market and casual sector.
"That said, I don't believe the market is big enough to sustain a large number of Mexican-specialty restaurants, which is why operators such as ourselves see broader Latino or Caribbean concepts, similar to Hotel Cartagena, coming to the forefront."
Ramzy Abdul-Majeed, Founder & Managing Director at Whissle Hospitality Group, agrees that the fine dining segment for Japanese is already well served. "Not only do we have our home-grown concept OKKU, which has also been in the market for 10 years, but concepts such as Tomo and Play, as well as globally renowned brands – such as Nobu, Morimoto and – of course – Zuma, having made a real and lasting impact."
"Looking beyond the high-end segment, I believe there is still room for more mid-range Japanese concepts due to the sheer volume of consumer that love this type of food. It is inevitable that with an increase in customers, the demographic shifts to mean there are many more customers requiring more affordable offerings and hence the opportunity for well-considered, good quality mid-range concepts."
Similarly, Abdul-Majeed also sees an opportunity for Mexican to make a further mark on the city's culinary scene. "Both the mid-range (by this, we're talking about price point of AED150-250 per head) and high-end Mexican segments are under-represented in Dubai thus far and I do believe that there is room for some new concepts. This will be addressed to some extent later this year, with a high-end / fine dining Mexican concept from the US opening in a spectacular space at the Grand Millennium Business Bay in Q4, which I think will really change how Dubai views Mexican cuisine."
When it comes to Arabic cuisine, whilst the general consensus is that the region is widely represented, other than the likes of Ruya, it's not yet competing at the same level as, say a Zuma. That could all be set to change though as it seems Middle Eastern cuisine is finally about to have its moment here in the UAE. We've seen some fantastic new openings of late, with the likes of Lebanon's Babel launching at La Mer.
This isn't just limited to Dubai, the UAE or even to the region: this cuisine, which has remained largely unchanged for generations upon generations, is now seeing an unprecedented rise in popularity around the world.
It's a trend which we will be exploring at the GRIF Annual Forum in Amsterdam in February but what we're seeing so far could be attributed to several global food trends – including the growth in the vegan/vegetarian movements and flexitarianism, especially among Millennials – converging to create somewhat of a perfect storm which plays to the unique strengths of Middle Eastern cuisine.
Harry McKinley, the renowned food writer, editor and hospitality consultant who will be moderating the session at GRIF Annual Forum, further explains: "From casual concepts to progressive fine dining, Levantine cuisine is sweeping the globe. Enticing diners with its fusion of Mediterranean and Middle Eastern influences, it taps into an appetite for bold ingredients, soulful flavours and a more social way of eating – with a focus on sharing plates or shamelessly messy, but undeniably satisfying, street food. From London to LA, Dubai to New York, chefs and restaurateurs are taking the culinary traditions of the region and putting inventive twists on them, with modern interpretations of time-honoured recipes."
Put simply, the rest of the world is finally catching up on the delights of Middle Eastern cuisine and it's going to be a wonderful to see how if grows and evolves on a global scale.