Sarood Hospitality's homegrown Asian soul-food brand announces a new fleet of electric delivery bikes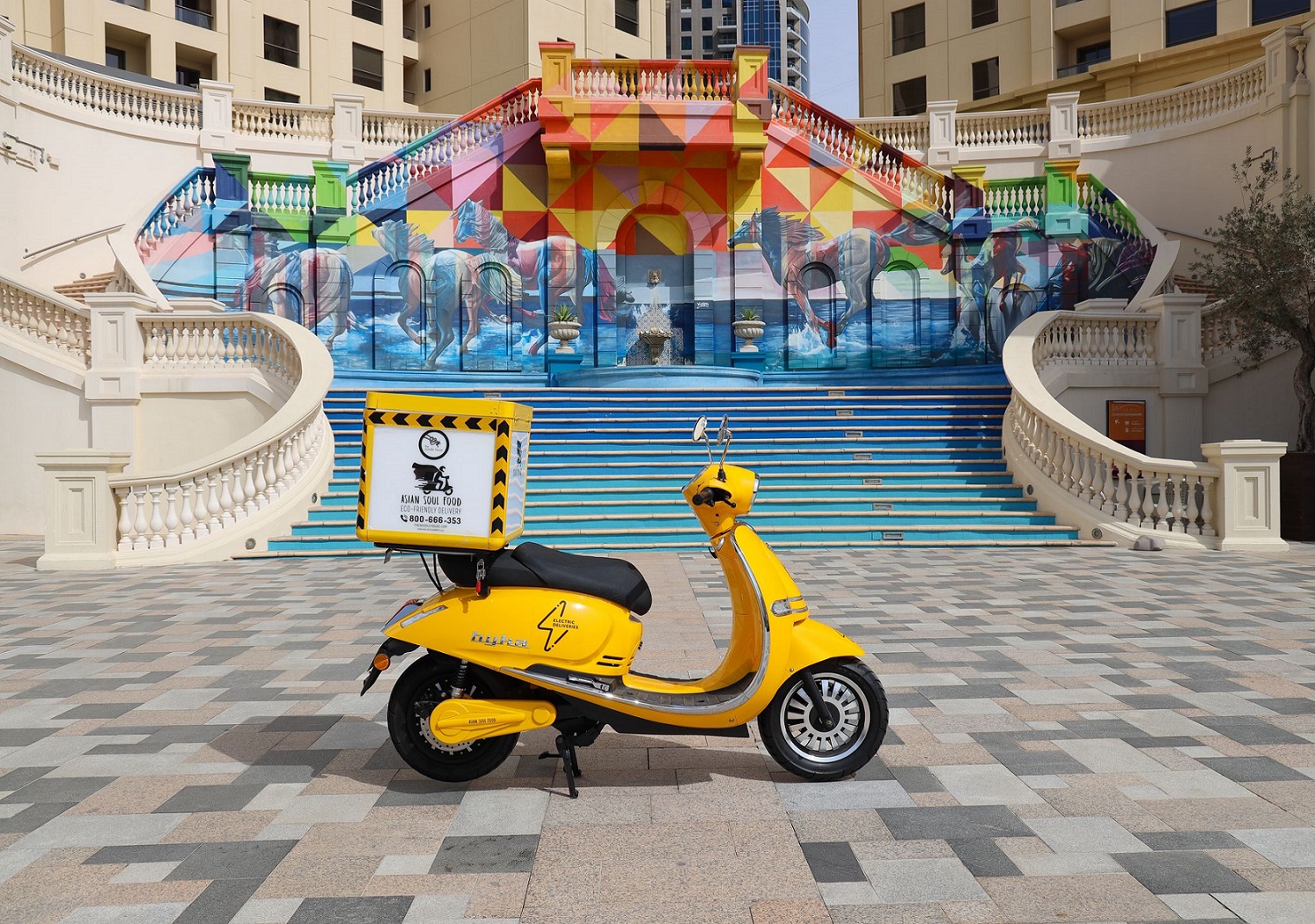 As a way to reinforce its commitment to sustainability practices, The Noodle House has rolled out an electric bike delivery fleet. This initiative, in partnership with UAE-born One Moto, seeks to reduce carbon emissions by 1,104 ppm per annum with each bike, equivalent to planting 82 trees per year for 10 years.
With a single charge lasting 150km, the switch to electric bikes will substantially reduce the amount of carbon dioxide produced by the eatery's delivery fleet and represents long-term cost and efficiency savings for the business, explains Steven Holloway, Brand and Operations Manager at Sarood Hospitality.
Adam Ridgway, the CEO of One Moto states that in the age of convenient food delivery services, it is imperative that restaurant brands take responsibility for their impact on the environment.
Further, a recent survey of 1,206 UAE residents, conducted by One Moto, found that 99.3 per cent of the population would prefer to order from a sustainability focused business over one that does not prioritise sustainable practises.
In addition to successfully undergoing safety and training on the new e-bikes, The Noodle House's delivery drivers, the Noodlers, are equipped with state-of-the-art personal protective equipment (PPE) which is CE-certified and meets European safety standards.
Back in 2018, the eatery was among the first UAE brands to introduce a ban on plastic straws and cutlery in 2018; closely followed by the launch of 99 per cent plastic-free and compostable 'Vegware' home delivery packaging.
Visit the website.