For an exclusive gastronomic experience, the renowned Michelin Guide restaurant at W Dubai-The Palm joins forces with Chef Carlos de Garza and Chef James Knight Pacheco for a special one-night event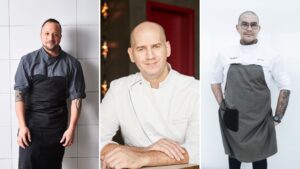 Akira Back, a contemporary Japanese restaurant, has teamed up with the Dubai Chefs Collective to present an extraordinary culinary affair for discerning diners. Taking place on May 25th at the Michelin Guide restaurant in W Dubai The Palm, the event will showcase a thoughtfully curated menu crafted by Chef Giovanni from Akira Back, alongside the talents of Chef James Knight Pacheco and Chef Carlos de Garza from the Dubai Chefs Collective.
Diners can anticipate a remarkable gastronomic journey with dishes including the In season salad with delightful whipped stracciatella, Garum beef tartare with roasted capsicum, a Hamachi pizza with a unique beetroot cure, The pearl (Hokkaido scallop), and Wagyu brisket in the fields.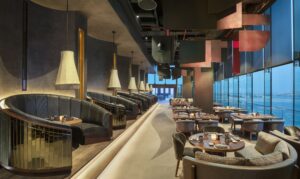 With a fusion of culinary influences from their individual journeys, Chef Giovanni Ledon from Akira Back and Chefs James Knight and Carlos de Garza from the Dubai Chefs Collective bring forward an unforgettable dining experience to look forward to.
May 25 from 8pm to 10pm. AED 499 for food only. AED799 including beverage pairing. Visit website.