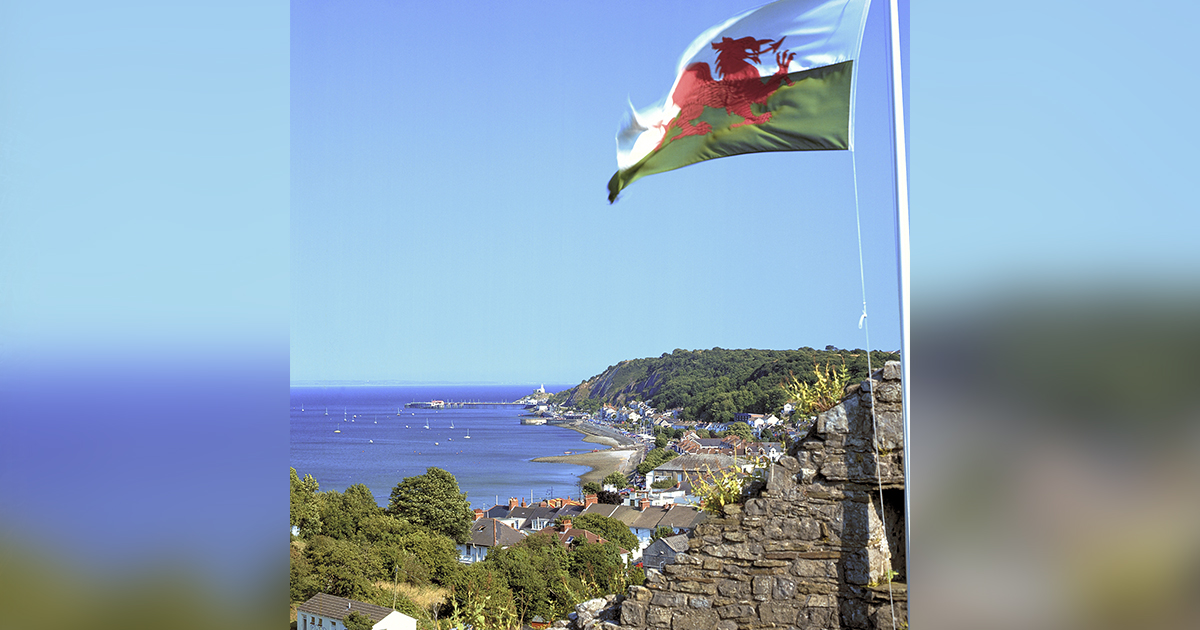 Gulfood is recognised as one of the world's largest food trade events that Wales has a long association with, which has helped to bring an array of Welsh produce to the Gulf Cooperation Council (GCC) region.
Supported by the Welsh Government, ten companies from across the food and drink sector in Wales will be present at Gulfood 2020, under the Wales (UK) banner, all with the aim to promote Welsh food and drink and to help the businesses achieve export success.
The Welsh companies exhibiting include Daioni Organic, Dairy Partners, Rachel's Organic, Gut Instinct Foods, Billington Foodservice, Frank's Ice Cream, Flawsome!, and HCC Meat Promotion Wales. Alongside them will be representatives from Llaeth y Llan/Village Dairy and Calon Wen Organic Dairy attending on an Export Visit.
Lesley Griffiths, Minister for Environment, Energy and Rural Affairs, believes that it is vital for the industry to take advantage of such opportunities to continue to strengthen relationships with key priority markets such as the UAE, commenting, "Wales has a long association with the Gulfood event that has helped bring an array of Welsh brands to the MENA (Middle East and North Africa) region. Welsh food and drink exports have increased 84% since 2014 and we consider the UAE region a key market for Wales.
"We are delighted to once again be participating at Gulfood to showcase our wide range of high-quality food and drink products and look forward to another successful event as Wales continues to build on its strong connection with the food and beverage industry in the GCC as a whole."
Billington Foodservice will be exhibiting and showcasing their new Dessert and Cake capabilities at this year's Gulfood, with 2020 promising to be a lucrative year following the opening of a brand-new state of the art dessert and cake facility at their site near Newport, South Wales.
Billington Foodservice was created in 2018 by the Billington Group following the acquisition of two separate, highly regarded foodservice businesses in the UK (Bar Foods & Dunkleys Ltd). The new group provides the UK's Foodservice Market with Sauces, Soups, Pies, Bakes and Desserts.
Paul Richards, MD of Billington Foodservice stated, "We're delighted to be investing in the business and local community, we have reviewed the market and understand that the desire for desserts and cakes is in growth due to the coffee shop and dessert parlour culture in the UK. People want products that meet current trends but also look and taste delicious! Our new factory will have all the capabilities to meet these needs."
One company exhibiting at Gulfood for the first time is fruit juice company, Flawsome! Founded by passionate duo Karina Sudenyte and Maciek Kacprzyk, the brand is inspired by their Grandmother's tasty recipes, which saves imperfect fruit and transforms them into perfectly crafted cold-pressed drinks.
After 24 months of new product development, in November 2019, they launched a range of cold-fizzed lightly sparkling juice drinks in an innovative BPA-free can. The three fruit juice range are Rhubarb & Apple, Sweet & Sour Apple, and Cherry & Apple.
Flawsome! drinks are made from 60% wonky and surplus pressed fruit, completely free from any added sugar or sweeteners. The range is school compliant in the UK, BPA-free and vegan friendly. On average, one can of Flawsome! saves at least two apples.
Their other fruit juice range includes Strawberry & Apple, Superberry & Apple, Pumpkin & Apple, Orange juice, Orange & Apple, Sweet & Sour Apple, Beetroot & Apple, Mango & Apple.
"At Flawsome! we encourage consumers to reduce waste in all its forms by reimagining waste creatively. We save fruit, pay farmers' fairer prices and donated over 22,000 portions of juice to charity. Up to date we have saved nearly 700 tonnes of wonky and surplus produce and avoided CO2e by equivalent of 796 return flights from Dubai to Beijing. We have also eliminated 1,065,474 plastic bottles to date, explains founder Karina Sudenyte.
"We simply blend sustainably sourced cold-pressed juice with lightly sparkling water to make natural, low calorie, vegan delicious drinks."
Wales has a long and proud tradition of producing outstanding food and drink, but underpinning this tradition is a growing innovation landscape, bustling with unique products, diverse flavours and exciting new developments.
Investment in innovation and new technologies, underpinned by an excellent support structure for the food and drink industry in Wales has not only generated growth for our traditional heritage brands and products, but has also attracted international players and their creations who are inspired by the Welsh landscape, climate and heritage.
Details: Visit the Cymru/Wales stands at Gulfood 2020 in the Dairy Hall: Hall2, the International Hall: Sheikh Saeed Hall and the Meat Hall: Hall 3