TUTTOFOOD, the international and innovative platform for the agri-food, food and beverage and retail sectors, reveals the main sector trends for 2022 to 2023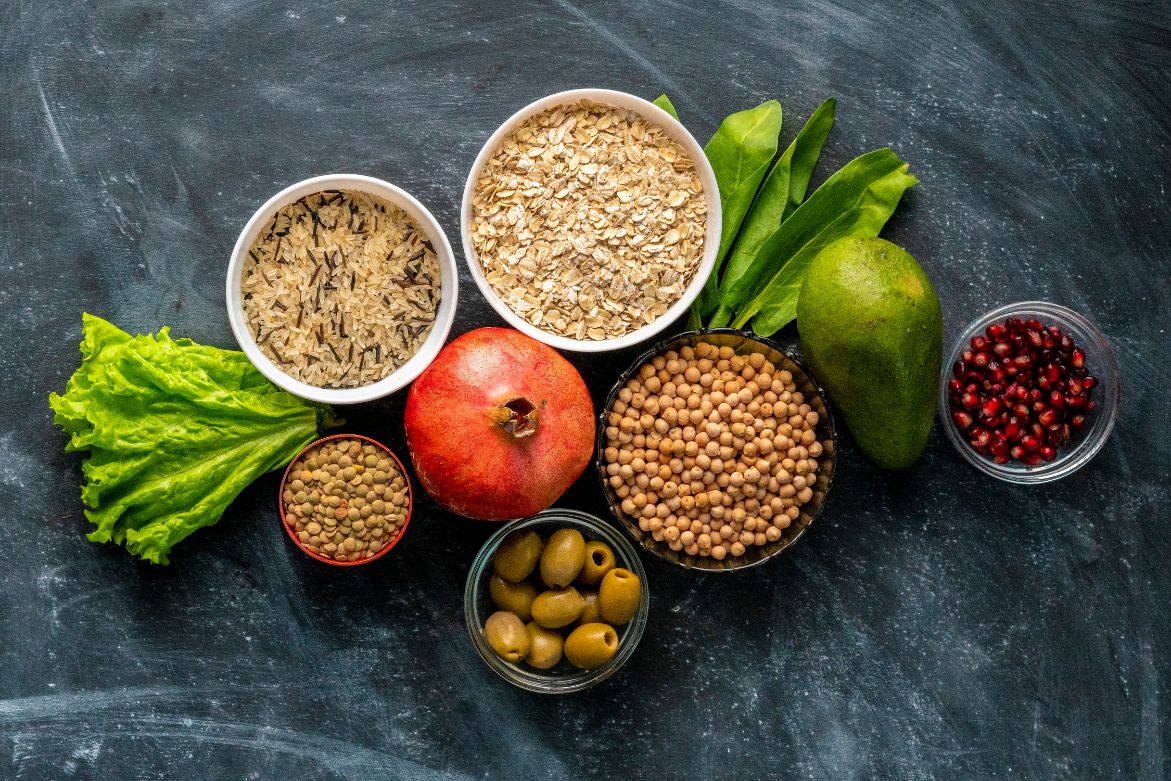 A global platform for the entire agri-food industry, which brings together food and beverage and retail professionals every two years at fieramilano, TUTTOFOOD presents, within its insight, an overview of the main current trends in its sector.
What is IN and what is OUT: Local areas and health take central stage
TUTTOFOOD spoke to chefs from their exhibition partner APCI (Italian Professional Chef Association), operating both in Italy and around the world, on everything that is currently considered "in" and "out" in the sector.
Paolo Gramaglia, Chef, Michelin-Star Restaurant, President in Pompei, Naples explained that his IN ingredients are different extra virgin olive oils specific to each dish; lemon zest – which he calls his "signature"; and the great tomato. For Chef Gramaglia, anything that comes from afar is OUT and local produce should be offered a prime place on tasting menus. However, there exists a few exceptions to this notion, where the use of certain ingredients is desired. An example of this is Sumac, which he brought back from the UAE, that offers a fresh aftertaste even to the richest meat dishes.
Chef Francesco Arena Chef, APCI National Team Chef, Messina, affirms his customer focus is on healthy and vegetarian cuisine. IN products, in addition to plant-based alternatives, make way for typical local produce, including cuts of meat. Whereas fats such as butter, margarine and lard are OUT. It is precisely this trend towards healthy food that is likely to reappoint superfoods as novel products, but in new forms. Further, the growing demand for healthy, natural dishes will lead to a plethora of traditional dishes with a fresh twist.
Roberto Dal Seno, Executive Chef of San Clemente Palace Kempinski in Venice, shares the same opinion. There is no clear distinction between what's IN and what's OUT, where anything that's green and sustainable is definitely IN and as a consequence, highly processed animal products that have no regard for the environment or animal welfare, such as the once prized fois gras, are OUT. In terms of techniques, fermentation is trending.
Between taste and health, according to Corrado Scaglione, Chef at Enosteria Lipen (Triuggio, Monza and Brianza), the secret to success is history, even recent history. Ideas from the '80s, until recently classed as démodé (old fashioned), are among those most reassuring today. That's why trattoria-style dishes are IN, such as Italian sausage and beans, flavouring dishes with onion and using strong tasting cheeses. In contrast, for Chef Scaglione, dishes and products that aim to be "innovative" for the sake of it are OUT. What is interesting and most likely a reaction to the rise in home cooking during lockdowns, is that diners now look for dishes that they cannot always make at home, such as deep-fried foods.
Anna Maria Pellegrino, chef and founding chairwoman of the Italian Food Blogger Association reflects on the pandemic, affirming that it reflects also on food choices. She states that diners have to be won back with "easy-to-understand" dishes, as the focus on sustainability develops into awareness and the zero-mile ethos will no longer be enough. Making a comeback is cereals and traditional dairy products, but with a greater focus on the environment and animal welfare.
For Roberto Carcangiu, Specialist Consultant and Researcher in food and beverage and APCI Chairman, there are two main aspects to consider: the rise of novel foods – from insects to lab-produced items and the resurgence of traditions. Very traditional foods that are IN again include large stews, casseroles and gratin dishes; while OUT are overly exotic ingredients and anything chosen solely because it is a "status symbol". Italy is also now a multi-ethic country with second and third generations, where an increasingly wide range of ingredients from different places are seen as traditional. Techniques such as slow temperature and vacuum cooking will stand out.
Living and working in the US, Chef Barbara Pollastrini, Executive Chef at Kitchen 90210 (Los Angeles) offers an international perspective, where she strongly agrees that various forms of sustainability will be more and more considered as IN, such as the importance of primary ingredients and using few of them. For instance, she only uses eggs from a natural producer in the Californian mountains. The health trend will also continue with power foods and organic-vegetarian options. In this field, Chef Pollastrini was impressed with a new plant-based butter made with oil and cocoa butter. Definitely OUT are multi-course meals, overusing strong flavours such as truffles and heavy ingredients in general.
Top five on-the-plate innovations
TUTTOFOOD offers a ranking on current and future trends, thanks to numerous partnerships with trade associations and other companies in the sector, analysts and academia that help identify them.
Palmiro date vinegar
Want to add an aromatic touch to your dishes? The solution is Palmiro, a non-alcoholic date vinegar which, by using date juice, is suitable for savoury dishes, desserts and creative concoctions or mocktails.
Cocado, a vegan-friendly condiment
A blend of coconuts and avocados, results in a super-healthy condiment, Cocoado which is produced with organic virgin coconut oil and avocado oil.
Italian, but "super": a spaghetti superfood
Italian tradition and superfood strength reach supermarket shelves. In addition to the now classic spirulina pasta, there's matcha and ginseng, vegetable charcoal, turmeric and ginger or red berries spaghetti.
Another winning combination is nuts and superfoods
Nuts alone possesses many beneficial properties; and these can be amplified by combining them with super foods. One example is peanuts combined with ginger, which is an excellent snack or as a finishing touch to dishes.
Teff, an ancient grain for modern needs
Teff is a cereal from the Horn of Africa which has been a staple for locals for centuries. Through a support programme for local farmers, this ancient grain, rich in fibre with a low glycaemic index, has sustainably arrived in Italy. Teff is a food waiting to be discovered, both for its taste and its organoleptic qualities.
The next edition of TUTTOFOOD will take place at Fieramilano from May 8 to 11, 2023.