Palace Hotels and Resorts will unveil its first beachfront property in Fujairah, the Palace Beach Resort Fujairah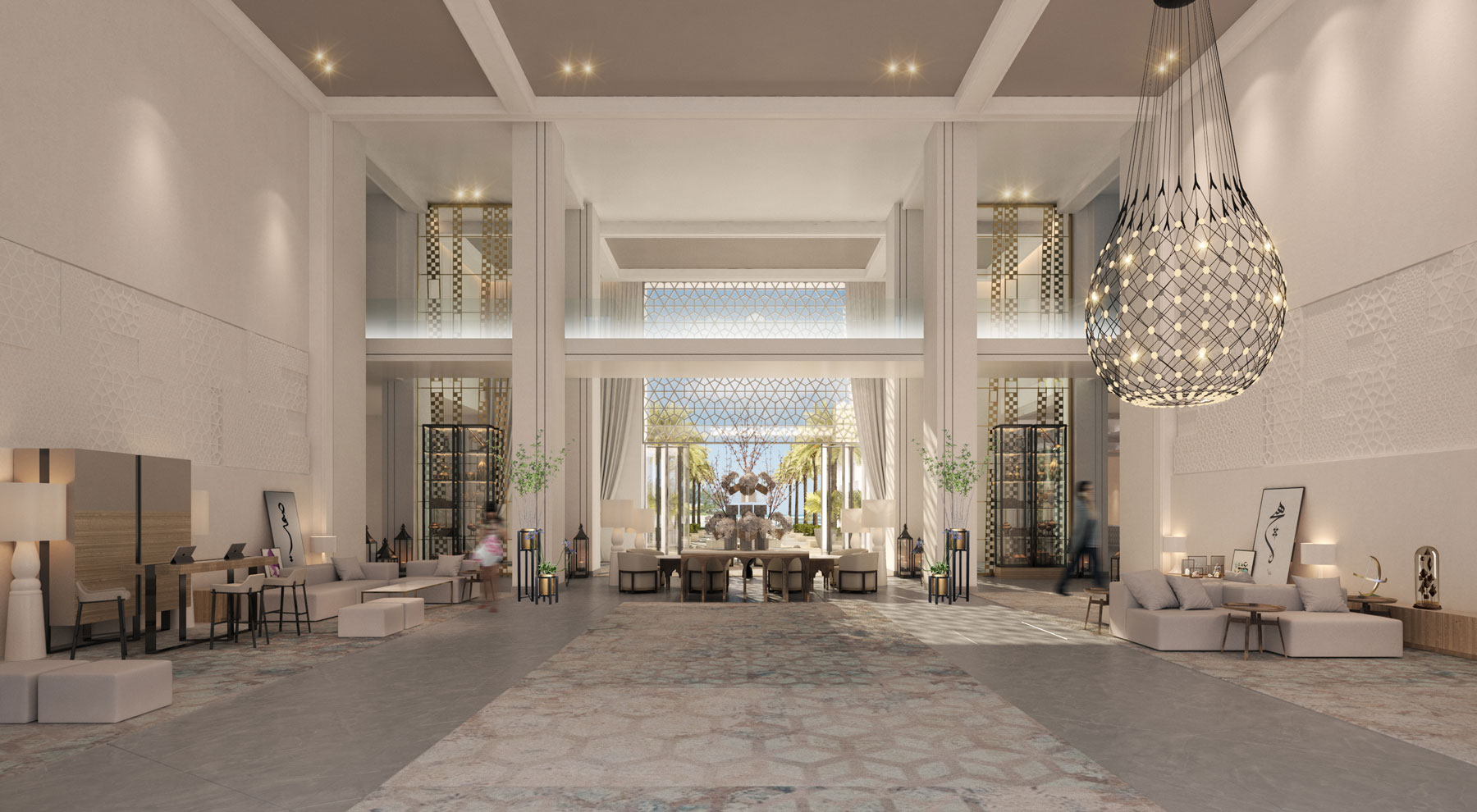 Introducing Palace Beach Resort Fujairah, a palatial beachfront oasis where contemporary grandeur, natural beauty and Arabian heritage blend between the cityscape and Indian Ocean. The property is all set to open its doors in Q2 of 2022.
Designed with a majestic sense of style and developed by Eagle Hills, a private real estate investment and development company based in Abu Dhabi, Palace Beach Resort Fujairah will offer an ultimate beach getaway at their seaside oasis, featuring world-class facilities and amenities.
Mark Kirby, Head of Emaar Hospitality Group, explained that this was an important milestone in their journey as they further expanded their luxury portfolio within the country, to cater to international visitors and residents of the UAE.
This slideshow requires JavaScript.
The 167 rooms and suites set by the beach on a prime piece of coastline on the Gulf of Oman, boast contemporary architecture and Arabesque patterns. Guests can soak in the sun, take a dip in the cool water, or simply savour the breathtaking views at the picturesque pool area surrounded by the majestic mountains just steps away from the sea. The little ones can also make a splash at the Kids' Pool; or keep busy with a host of entertaining and educational activities at the Qix Club.
This slideshow requires JavaScript.
On the dining front, Ewaan will serve a signature blend of Arabic and International cuisines throughout the day, against a backdrop of intricate wooden panelling and luxurious furnishings; and Al Bayt Lounge will be the spot to visit for unique and memorable coffee experiences. Additionally, an ocean-facing signature restaurant will open its doors in Q4 2022 and will be a unique setting starring a fusion of Oriental flavours and locally-sourced ingredients.
Set to open in the summer of 2022, The Spa at Palace Beach Resort Fujairah will be a haven for relaxation and rejuvenation; while fitness enthusiasts can visit the fully-equipped gym featuring the latest state-of-the-art equipment to get the best out of their workout.