Carna by Dario Cecchini announces Chef Tony Leonardi as the newly appointed Chef de Cuisine
Hailing from Paris, France, Chef Tony began his culinary career at the age of 18, driven by his passion for the culinary arts and exceptional ingredients. Throughout his career, he received invaluable guidance and mentorship from renowned chefs such as Christian Etchebest, Yves Camdeborde, and Jean Francois Piege.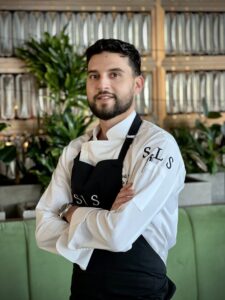 In 2007, Leonardi joined as a Commis Apprentice at Le Troquet Christian Etchebest Bistro Restaurant before moving to Chef de Partie in 2010. Throughout his career, Leonardi has garnered experience in esteemed establishments such as Le Relais Saint Germain Paris Gastronomique Restaurant and several Michelin-starred restaurants in Paris, including a notable two-year tenure at Jean Francois Piege Restaurant & Brasserie (Thoumieux).
As the newly appointed Chef de Cuisine, Chef Leonardi embarks on a fresh chapter in his career at Carna by Dario Cecchini, located at SLS Dubai. In this role, he curates a remarkable dining experience by thoughtfully selecting premium ingredients and skillfully preparing exquisite dishes for discerning guests.