Born and raised in Beirut, Rami Nasser recently joined the Four Seasons family as chef de cuisine at MINA Brasserie, Four Seasons Dubai, DIFC.
Seasoned chef Rami first worked with the brand when he joined the Four Seasons Hotel, Beirut, in 2010 as demi chef de partie – a title he held for two years, after which he was hired as the consulting chef to bring Le Petite Maison (LPM) to Lebanon.
After the successful launch of LPM, Rami took on the role of kitchen manager at Medea Bar in Beirut in 2013, before returning to the LPM team to help open COYA in Dubai as junior sous chef.
Taking all the skills he honed at COYA, Rami joined the Four Seasons Beirut family once again in 2015 as sous chef where he worked for nearly four years, and with various title promotions under his belt, before making his way back to Dubai to be part of the culinary team at Four Seasons Hotel Dubai, DIFC as sous chef.
Today, in his new role as chef de cuisine at MINA Brasserie, chef Rami shares his plans for the kitchen…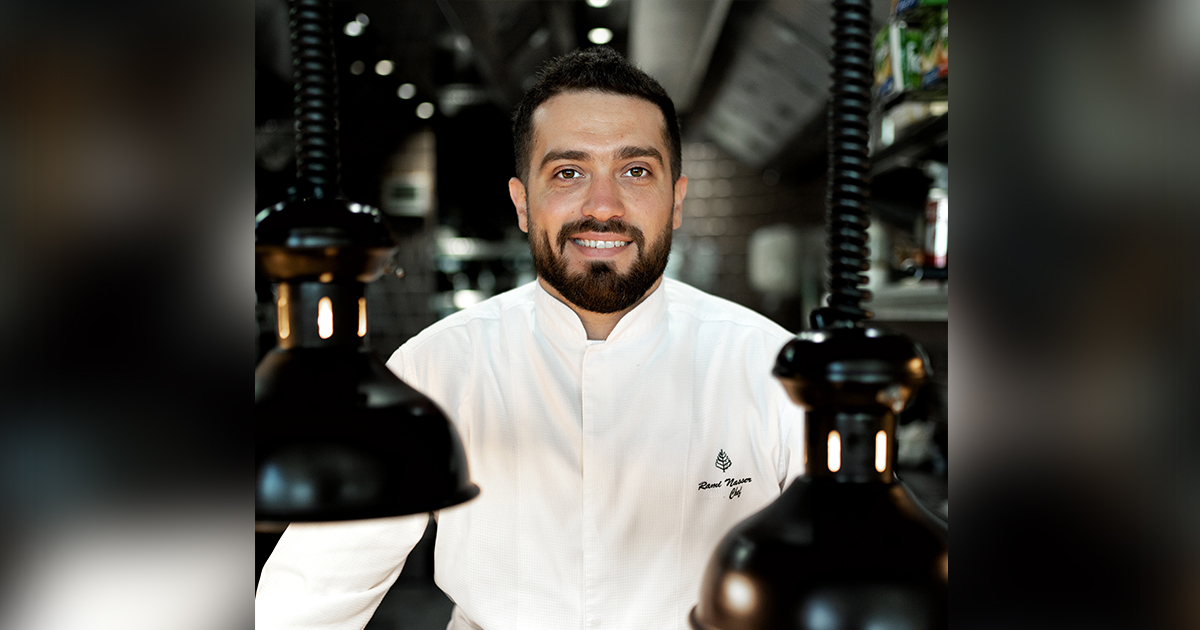 Congratulations on your new role! Do you have any exciting happenings upcoming at the restaurant in terms of new ingredients or menu changes?
I recently spent three weeks in Las Vegas training with Chef Michael Mina, and I am currently using everything I learnt to develop some new dishes for the menu, using local flavours and techniques, to regionalise some of Michael's most famous dishes.
What would you say your signature dish is at MINA?
One of my signature plates is definitely the wild catch Mediterranean sea bass perfectly grilled with a side of tomato relish and fennel salad that melts in the mouth. I highly recommend you to try it when you visit MINA.
Which suppliers do you work with in the UAE to source ingredients for the restaurant?
We have a partnership with a lot of suppliers in Dubai, and all of them scout for excellence, innovation and high-quality.
Are there any 'new' ingredients that you're working with at the moment?
All of our recipes consist of unique and savoury ingredients that the excellence of the sea can offer us. One of them is a red Sicilian prawn from Mazara that helps to create a beautiful carpaccio with a poached egg and fresh black winter truffle, calling the best flavours you can ever experience.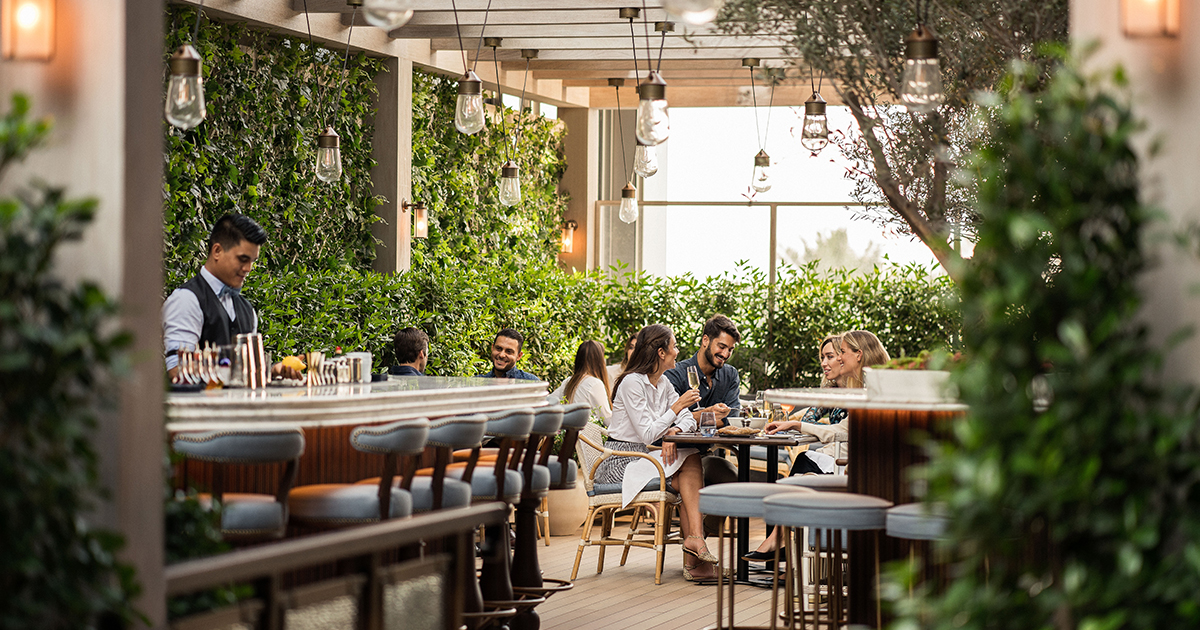 Are there any ingredients you'd love to offer on your menu, but struggle to source here?
To be honest, the culinary world has grown so fast, especially here in Dubai, a very multicultural city with a dynamic lifestyle, where the biggest suppliers from all around the world nowadays sell their products, allowing us to source almost any kind of ingredient we desire.
On a global level, which chef or chefs do you look to for inspiration and why?
Such world-known chefs as Alain Ducasse and Gordon Ramsay inspire me in every aspect of my job. However, Chef Joel Robuchon has influenced me the most, helping to discover the love and passion for the ingredients we work with and teaching us how to respect them.
Are you able to source any of your fish and seafood locally in the Middle East?
Despite the fact the Middle East is primarily an import-driven region for food supply demands, the amount of new producers in the last few years has rapidly grown in the country, using aquaculture as a viable source to overcome the harsh weather.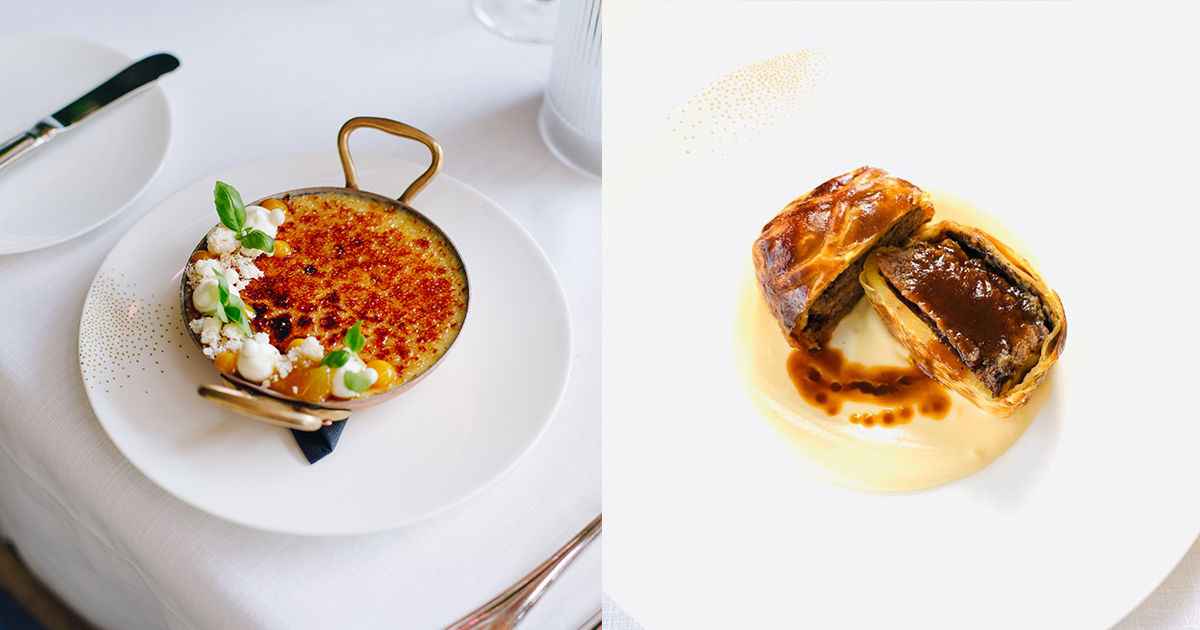 For chefs reading who would one day love to join your kitchen brigade – what four main qualities do you look for in a chef when hiring?
If you decide to start your career in the hospitality industry and join my team, there are four main qualities I am looking for in a candidate. First of all, being a chef requires passion for food and cooking. This is of primary importance. If you have that then half your battle is won. Secondly, creativity, which is usually taken for granted, as well as commitment to quality. Being in the kitchen is all about creating new ideas and taking risks, which is hugely important to the overall dining experience. Moreover, there are a lot of details a chef must pay attention to and be aware of. Lastly comes consistency. In my opinion, it's the biggest challenge for any chef. Being able to see the finished product, but also recognise which pieces are missing to make it perfect is crucial to becoming a successful chef.
Tell us about your journey so far as a chef. How did you get started in the kitchen?
Culinary has been my focus ever since childhood, when I first developed an insatiable curiosity for food, eating at my grandmother's house and watching her cooking. The smell of the vine leaves with lamb cutlets and lamb leg stew still evokes childhood memories that I will never forget.
What do you predict as the next big trend in cooking and in the restaurant industry?
Restaurant industry trends come and go, and we always try to be on top of them looking for new cooking techniques that we could apply to our menus. Currently, the most trendy movement in the culinary world is the move towards 'going green', organic and using ecofriendly products.