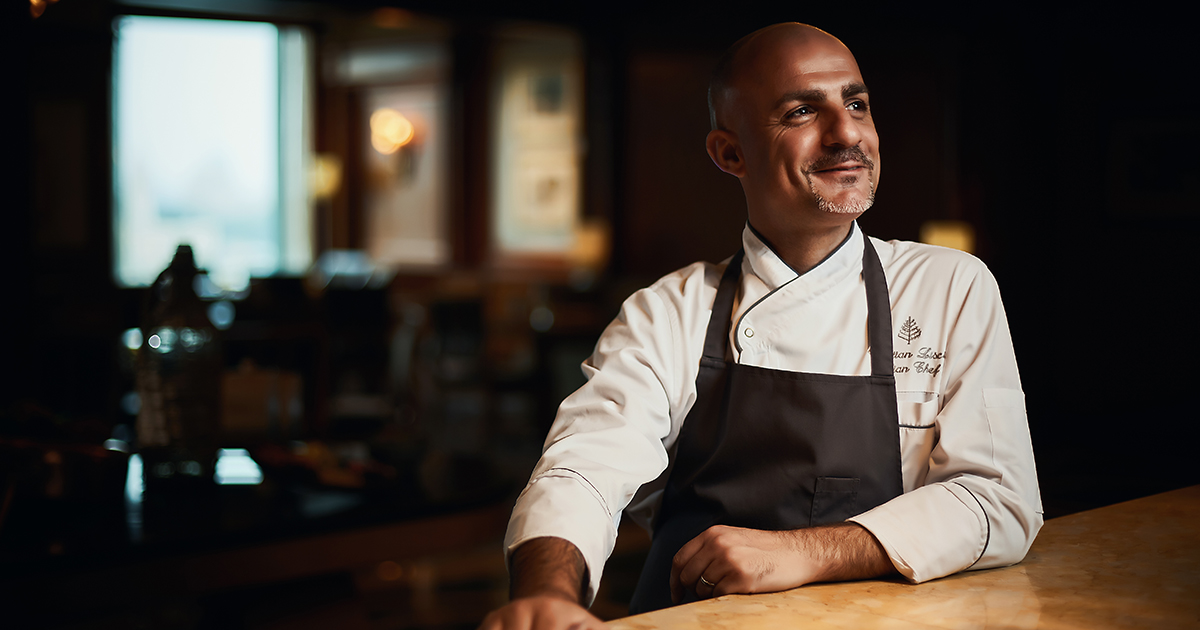 Chef Cristian Lisci has been announced as the Chef de Cuisine of the new Bullona Cairo restaurant at the Four Seasons Cairo Nile Plaza. Chef Cristian has held various roles at famed Michelin restaurants and 5-star hotels over his illustrious career of over 25 years. At the age of only 19, he earned his place as Sous Chef at Michelin Star restaurant Edilio in Genoa, and after that moved to Chef de Cuisine at Il Mirtillo restaurant in Megeve, which was voted best Italian Restaurant in France in 2000 in the Pudlo Guide.
In 2015 he joined the Four Seasons hotel group in the GGC as the Sous Chef at Vento restaurant at theFour Seasons Hotel Bahrain Bay. In 2018 he continued his successful journey with the Four Seasons Hotels joining the Cairo branch at Nile Plaza, taking over Bella restaurant, where it grew to become one of the finest Italian restaurants in the city.
With the arrival of Bullona Cairo, Chef Cristian will be overlooking the culinary operations at the restaurant, working hand in hand with the master artisans to create an exquisite menu, while maintaining the traditional style and flavours of the original Bullona Milano restaurant. "Cooking has been a part of my life for the last 25 years. Like art, cooking is a blank canvas for me to draw and get inspired from. I can't wait for guests to come and enjoy our exceptional Italian dishes at Bullona Cairo," said Chef Christian.
For more chef news and appointments, click here.