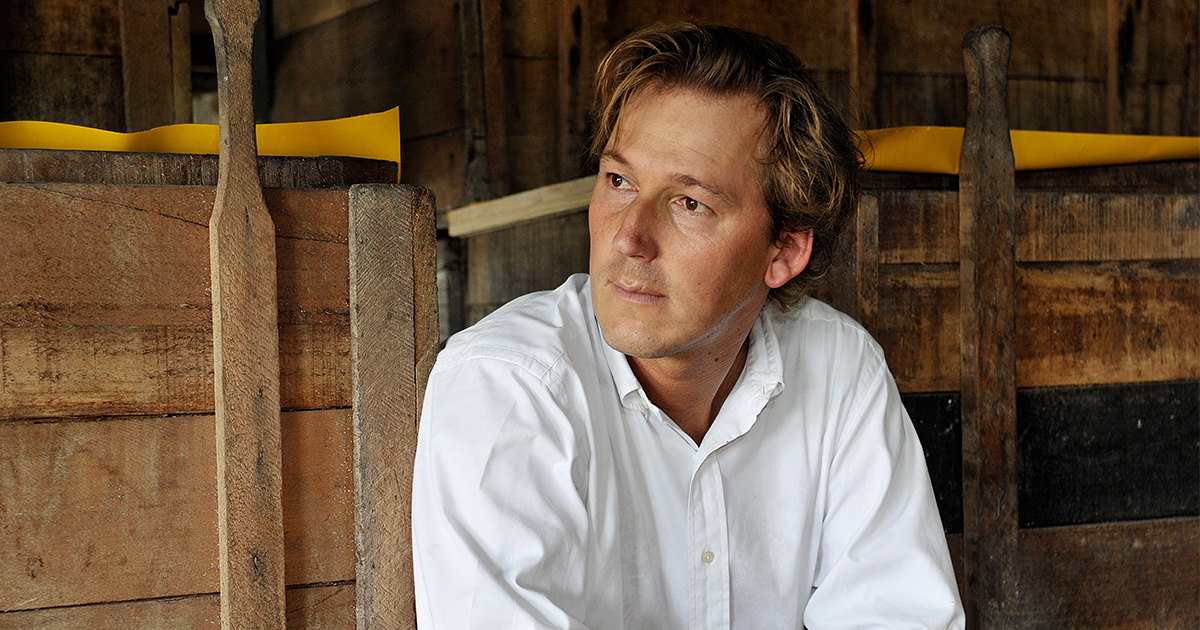 World-famous pastry chef and chocolatier, Pierre Marcolini recently made his Dubai debut with La Maison Pierre Marcolini in Dubai Mall. Talking all things chocolate, we spoke to the man himself to learn of this season's hottest chocolate flavours, the demand for sugar-free products and what's on offer in his new store.
Tell us a little bit about yourself, and how you became a chocolatier…
When I was a child – 9 years old – I used to trade my toys for desserts with my friends. From that time, I knew I wanted to become pastry chef.
At the age of 19, I began working as a pastry chef in charge of a team of 10 people, after which the titles kept mounting up: Best Craftsman in Belgium in 1991, World Pastry Vice-Champion in 1992 and 1993 and, finally, World Champion in 1995. In the same year, I opened my very first workshop in Brussels.
When I started out, the world of chocolatiers in Belgium seemed to be stagnating. All of the stores were chocolate coloured, all of the chocolate bars were rectangular, and all of the chocolates were sold in "ballotins" – cardboard boxes with several layers. This in spite of the fact that there is nothing more unsuitable for the task: you can't see all of the chocolates at once, and you make a total mess if you try and delve into one of the lower layers. So, Goodbye ballotins, Hello to the "Malline Découverte"; an amalgamation of the French words 'malle' (case) and 'praline', this innovative packaging puts the entire contents of the box on display in all their glory.
I continually strive to innovate in the chocolate world, from the first-ever tea-flavoured ganache, the first pralines containing 'forgotten' grains, low-sugar recipes – I am known to shape the concept of modern chocolate.
Tell us about your new store at Dubai Mall…
Our flagship store in Dubai inaugurates a brand-new retail concept designed in collaboration with the gifted Paris-based architect Pauline d'Hoop, known for her work on Paris hotspots Le Camondo and Hôtel Montecristo.
The Dubai Mall store has been created as a living space, built around its huge central bar where customers can relax sample the chocolates, or attend one of the store's master classes.
Every aspect of the store is designed to reflect the expertise of 'Pierre Marcolini House': the living wall hints at the areas and cocoa plantations where the I hand-pick the finest beans. The slight imperfections of the zelige walls whose tiles were cut by hand are inspired by the craft aspect of the chocolate created in my workshop.
Precious materials, including marble, dark wood species and copper, add a cosy touch to the cutting-edge counters and illustrate The House's visionary spirit.
In addition to the exclusive Dubai collection, the boutique houses the signature collection including Grands Crus tablets; the world-famous hearts and pralines; dates and macarons as well as the recently launched sugar-free tablets and pastry collection. The store also features a craft ice-cream counter for those in search of a chilled treat.
What type of chocolate are consumers loving most at the moment?
Customers tend to appreciate less sugared chocolate treats. Many people are now aware that a good chocolate does not depend on the level of sugar, but rather the quality of the cocoa bean and the roasting process used. I was among the first who led the way for healthy and less sugared chocolate creations. And stay tuned, we have been preparing a complete healthy ice cream collection for the summer season.
On top of that, we see different trends according to the weather. In winter, consumers are keen on tasting classic chocolate such as pralines, ganache, truffles whereas they will search for fruity flavours during hot season.
This year, what are the most trending flavours?
Floral-fruity flavours are very much in: ganache with yuzu, rose-passion mix are among the best sellers in this period.
Hazelnut always remain a must have. Our Hazelnut spread "Casse-Noisette" as well as our truffles with Casse-Noisette are still a "block buster" when it comes to product sales.
Does your store offer any 'free from' items, such as dairy-free, nut-free and gluten-free?
We have several creations "free from", such as our spread "Casse-Noisette" is palm oil free. We have a chocolate tablet "sugar free" which is a must in Paris and Brussels. We are about to launch a new ice cream collection with no added sugar. The recipes are amazing, so delightful and light at the same time. You experience only the taste of the best ingredients we put inside.
Can we expect to see further expansion from the brand in the Middle East?
The Middle East is key for the brand expansion. Art of sharing and gifting chocolates is a strong part of culture and I think nowadays, and people are expecting a more modern approach of chocolate – more healthy, renewed and fresh packaging – as we propose. So, it is the right time for us to develop the House here.
We have several projects under developments, I hope to share more with you very soon.
Details: La Maison Pierre Marcolini is now open at Dubai Mall. For more information, call +971 4 551 1000 or email dubaimall@marcolini.ae