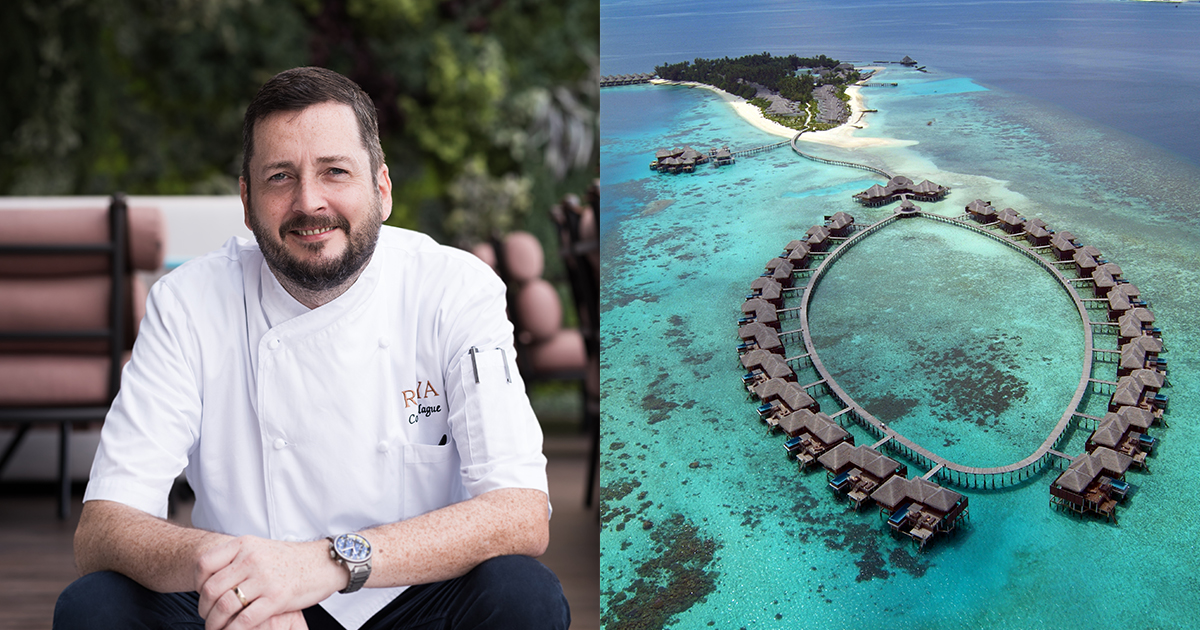 Executive chef of Rüya Dubai, Colin Clague has partnered with Coco Bodu Hithi on a special chef residency to bring Turkish cuisine to Maldivian shores. He will be creating two dinners for guests at the overwater seafood restaurant, Aqua, on August 11 and 15, as well as a special culinary masterclass on August 14.
Colin's exclusive 6-course tasting menu will be a reflection of his creations at Rüya Dubai, showcasing Anatolian flavours with a local twist.
Colin got his first exposure to the disciplines and rigorous of the professional kitchen in London, all the while travelling extensively throughout Europe and the Middle East. Some of his notable achievements include being on the pre-opening team of the prestigious Burj Al Arab in Dubai, and executive chef of award-winning Japanese izakaya restaurant, Zuma in London and Dubai. Colin was also in charge of the pre-opening and opening of Michelin-starred restaurant Pollen by Chef Jason Atherton, before moving to Q'bara, where Colin won several awards, including The Pro Chef Middle East's very own 'Chef of the Year'.
Reflecting on his culinary experience to date, Colin said: "I first moved to the Middle East to open the prestigious Burj al Arab hotel, then later in 2007 to open Zuma Dubai, and never left! After Zuma, one of the restaurants I opened was the award-winning Q'bara restaurant, a modern Levant restaurant, serving modern interpretations of Middle East classics. Through Q'bara I met my future business partners, Rasim and Umut Ozkanka, who said that this is exactly what they wanted to do with Turkish food, and that's why we created Rüya. Our aim is to put Turkish food right up there with the other great food cultures of the world."
In 2018, Rüya expanded to open its sister restaurant in London. Through the years, Colin's dedication and passion saw him acquired extensive industry experience that spans the globe. Chef Colin's upcoming residency at Coco Bodu Hithi promises to showcase best quality ingredients to create sublime flavours executed with simplicity and finesse.
For more information, visit cococollection.com/en/bodu_hithi.