Candia Professional belongs to Sodiaal, the first French Dairy Cooperative in France. The natural abundance of grass in France enables cows to provide rich and pure milk, making Sodiaal a true tribute to the ancestral dairy French tradition. Since its creation over 50 years ago, Sodiaal has become one of the world's major dairy companies, and now has over 20,000 member-owners including 12,541 dairy farms located all over France. Under its cooperative, Candia Professional is committed to providing premium dairy solutions for food service and professionals. Here, we take a closer look at what makes the products stand-out, and how Candia Professional's dairy line could enhance chef recipes in kitchens across the UAE today…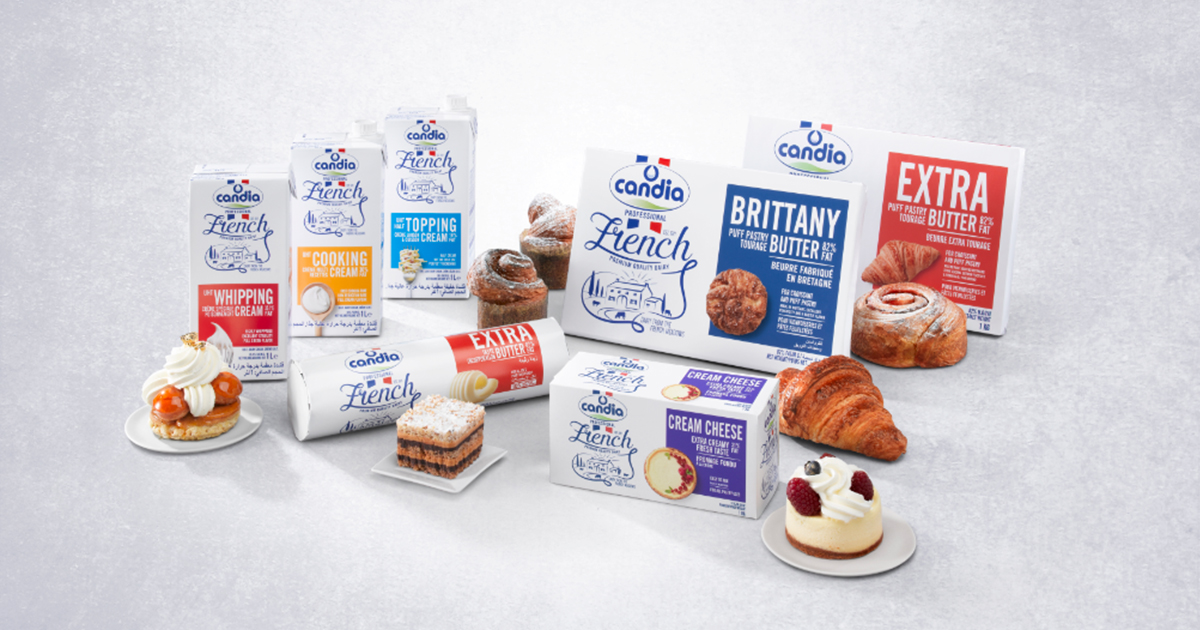 Dairy products are highly technical
Candia Professional are committed to providing premium dairy products, as well as dairy solutions for foodservice and professionals. The brand's authentic French butters and creams have been developed thanks to its cutting-edge technology, long standing tradition and hand-to-hand collaboration with chefs and experts. Thanks to Candia Professional's expertise, its products are among the best in the market, taking extra care of preserving the natural components of dairy cream to make sure its products have the best properties.
Dairy products are innovative
Candia Professional's mission is to address the daily challenges that chefs face, with innovation being at the heart of the brand's priorities. All products are developed according to the results of meticulous research, including extensive interviews with chefs all over the world, several times a year. Thanks to their input, the firm's R&D experts are able to imagine innovative products that will be developed and designed with the help of professionals, making sure they will simplify chefs' lives while offering same-level-quality and authenticity. The company recently developed a technical Cream Cheese, which is unique on the market, really soft and easy to incorporate. This year, Candia Professional also launched its Soft Butter, ready to use directly out of the fridge thanks to its unique soft texture.
They inspire creativity
At Candia Professional, creativity is at the center of chef collaborations. Dedicated to helping them through their creative journey, Candia Professional aims to spark inspiration with its tasteful dairy recipes created by talented ambassadors all over the world, which can be found on the website.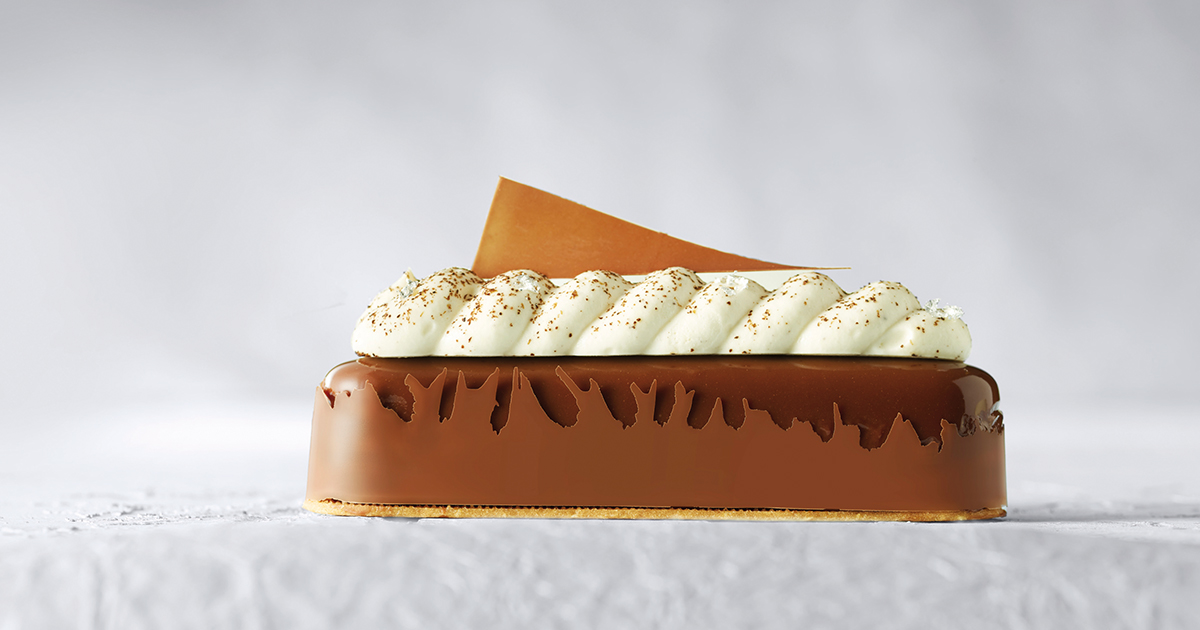 Dairy products are authentic
The natural abundance of grass in France enables cows to provide rich and pure milk, making Candia Professional's cooperative a true tribute to the ancestral dairy French tradition.  Over the centuries, dairy products such as butter and cream have become two pillars of the French cuisine and the nation has now affirmed its well-known reputation as a premium dairy producer in the world. For many generations, Candia Professional has focused on preserving this historical know-how. As the largest dairy cooperative in France, the brand sees it as a crucial responsibility to pass it on to its 20,000 dairy farmers – all of whom are members of the Candia Professional cooperative.
Dairy products are sustainable
Candia Professional's program "Route du Lait" guarantees top quality and traceability from farm to fork. Every step from the milk collection in one of its 14,000 farms to the finished products are closely monitored. According to Candia Professional, the unique quality and richness of the milk comes from the care and respect given to both the land and animals, who are grass-fed and well cared for. The brand's belief is that there is a better way to nourish the people of today, and tomorrow.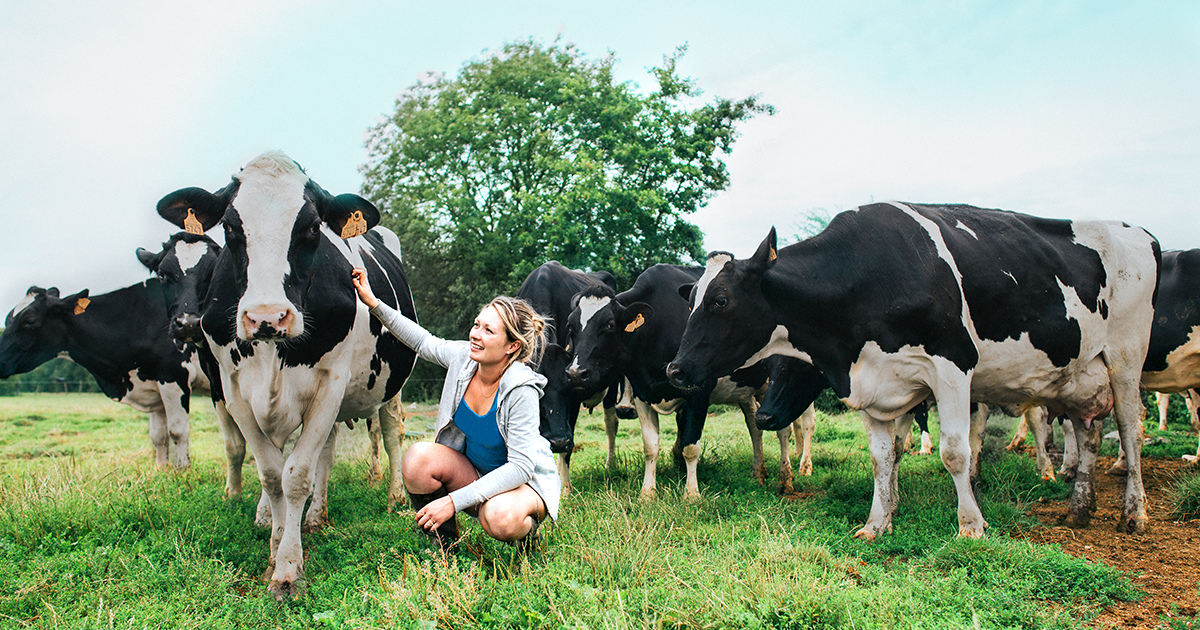 Details: To learn more about Candia Professional, visit the website.