The only professional competition of its class in the Middle East, the Richemont Masterbaker Pastry & Baking Championships are designed to shine a light on the most exciting emerging industry talents and give them the opportunity to train under Masters in Switzerland, as part of the winners' prize. After a nail-biting month-long wait, we finally get to meet the Pastry and Baking winners… 
Chef Rushi Mei-Li: Richemont Masterbaker Pastry Champion 2019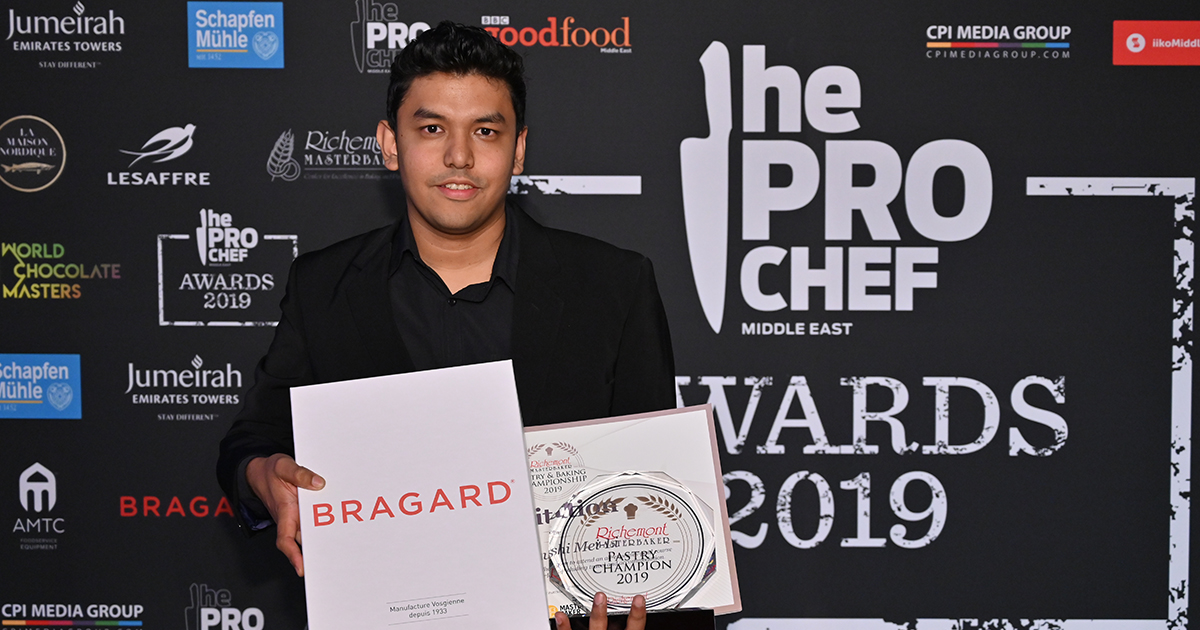 A seasoned competitor with thirteen competitions under his belt, the hallmark of 26-year old Chef Rushi throughout the competition was a calm focus and the benefit of his well-practised passion for his craft. "My whole family works in the culinary field so I have loved cooking and baking since I was a child – it's in my blood," he says.
Reacting to his victory as the Richemont Masterbaker Pastry Champion of 2019, Rushi said: "I am speechless and can't express my happiness in words. My parents were so happy they couldn't sleep that night because of the joy! I sent my mother a link to the official videos of the competition and afterwards, and she told me she watched them over and over again!"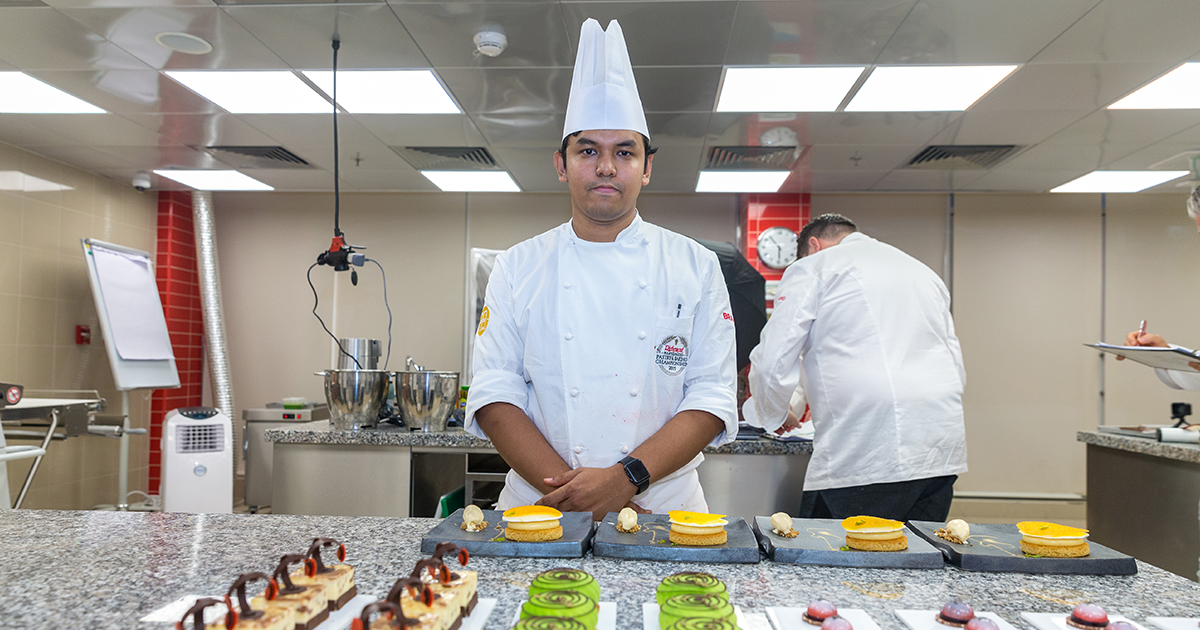 Chef Rushi's background
Aged 26 and originally from Sri Lanka with Chinese heritage, Rushi started his culinary journey at the Winstone Hotel in Sri Lanka, before winning a scholarship to study his craft in China. He started his professional training at The St. Regis Tianjin before moving to Dubai to train and work at Madinat Jumeirah, and joining Caesars Palace Bluewaters in February of 2019, mentored by industry luminary, Christopher Lester.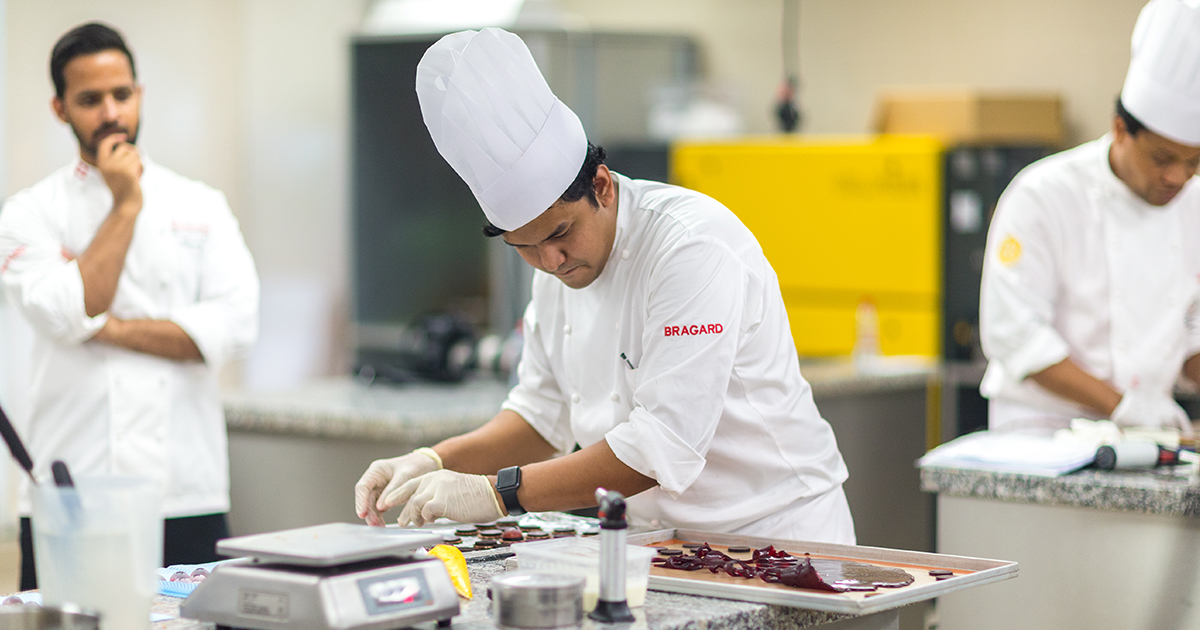 Chef Bishal Sunuwar: Richemont Masterbaker Baking Champion 2019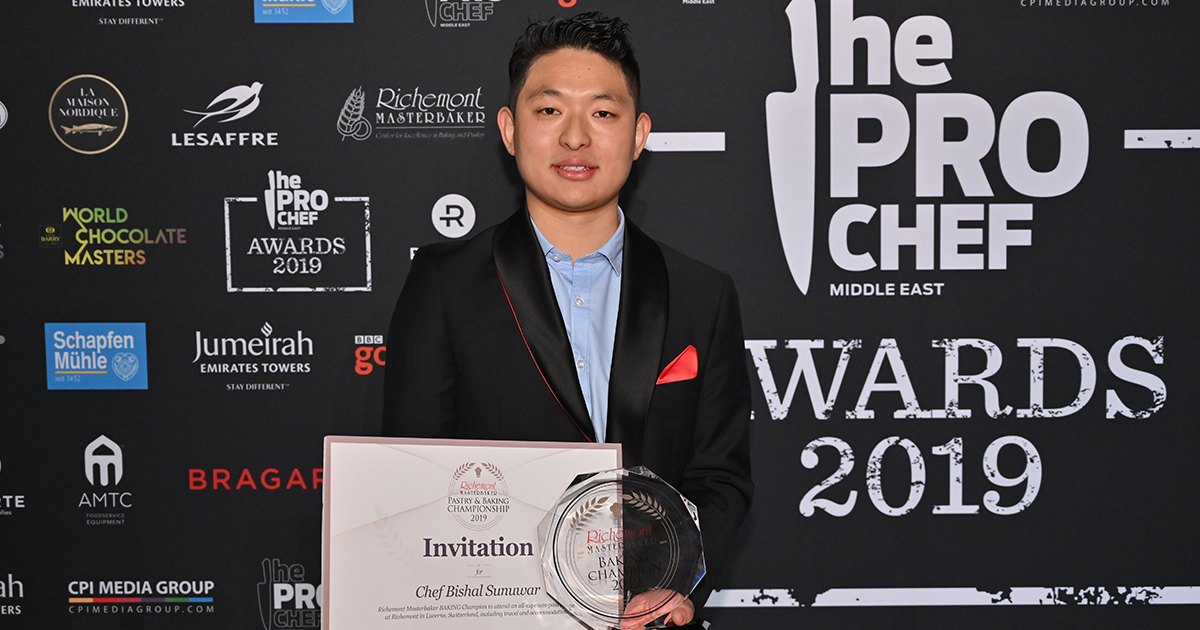 At just twenty-five years of age, and entering his first professional competition, Nepal-born Chef Bishal was one of the youngest contestants in the competition.
Speaking of his victory, Chef Bishal said: "This is the biggest achievement of my life and It feels so good! I learned a new respect for the authentic and professional way to create products from scratch. Winning the Richemont Masterbaker Baking Championship is like a dream come true because Dubai-based chefs do not all have the opportunity to go Switzerland and learn new secrets and techniques. I think this prize will help me a lot in my career. I am really thankful for the Richemont Masterbaker team for giving me this great opportunity."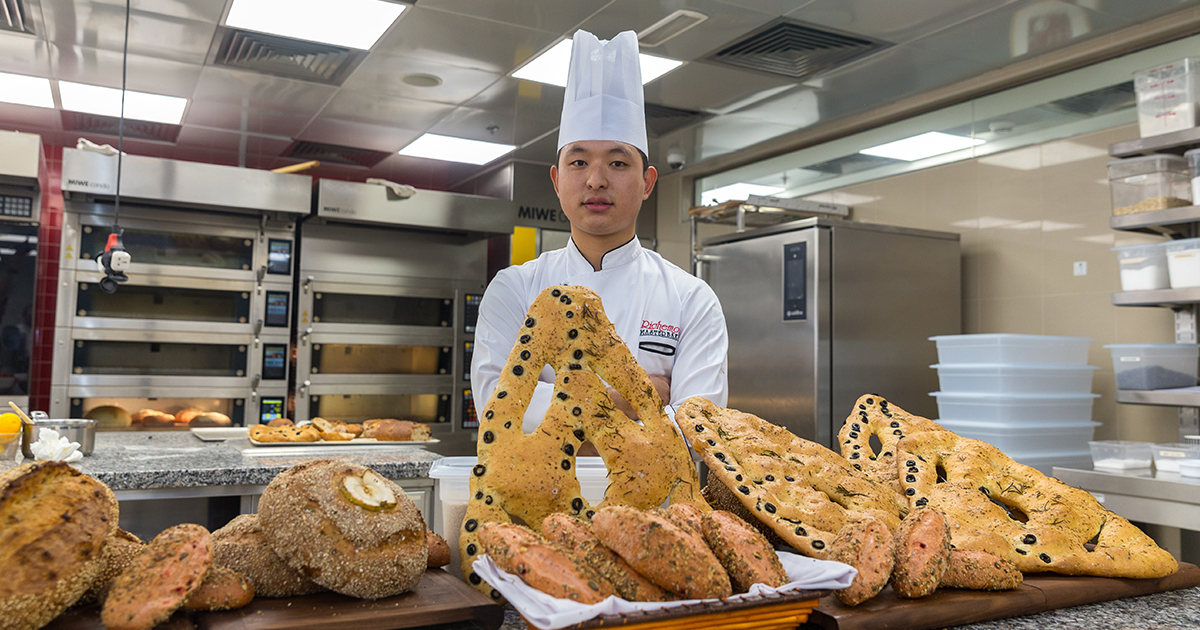 Chef Bishal's background 
It was the love of croissants that first sparked Bishal's interest in baking as a boy and by age 17, he knew that he had a real passion for the craft. He went on to train at the Conrad Dubai before moving on to the Crown Plaza Dubai to hone his skills.
Bishal has now been working in Dubai's Grand Hyatt for a year under the watchful eye of his Head Baker and mentor, Chef Sai, whom he credits as supporting him throughout the Richemont Masterbaker Championships and helping him to practice and perfect his techniques.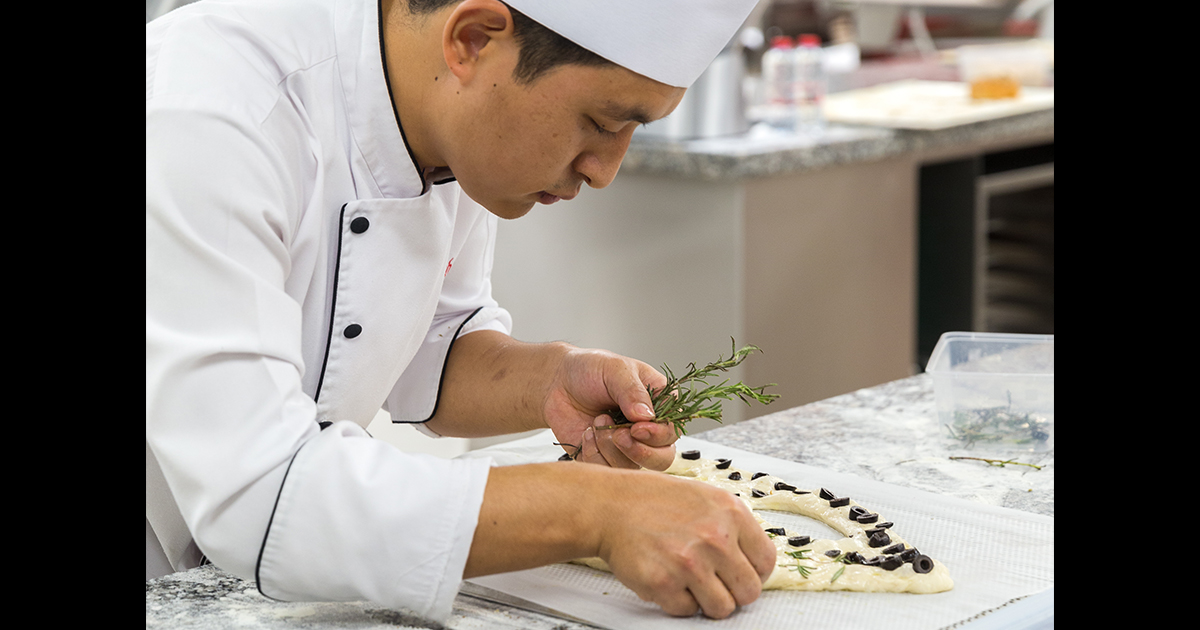 Details: For more information on the championship, visit the website.