Chef Cláudio Cardoso, SLS Dubai's Culinary Director, has swapped his apron for a paintbrush, to launch the special Art Exhibition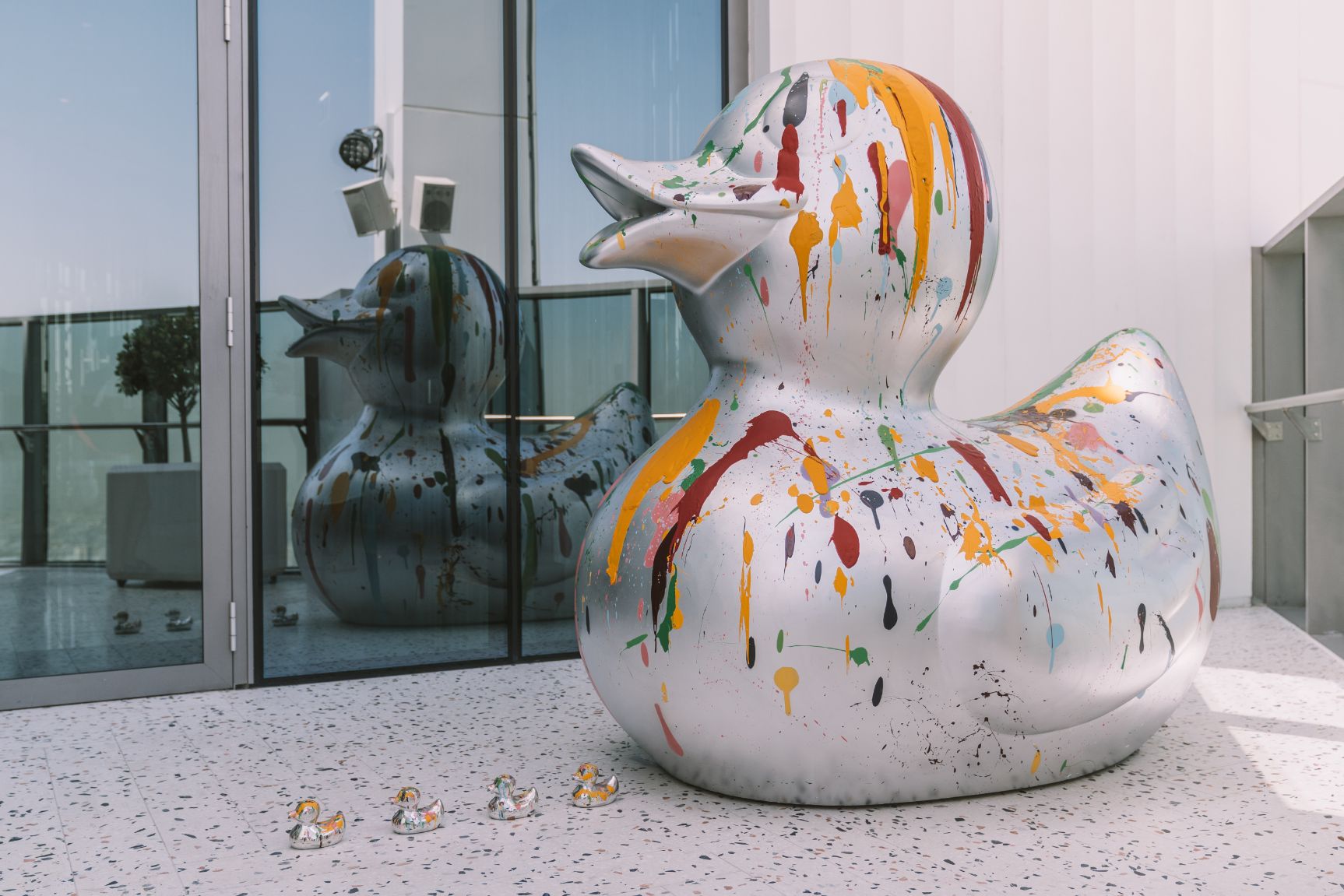 SLS Dubai Hotel is celebrating its first birthday this March and in honour of the occasion, the hotel has welcomed an art exhibition displaying exceptional works of art by Culinary Director, Chef Cláudio Cardoso and his wife, actress and architect, Sarah Barlondo.
The duo has teamed up to re-imagine the iconic SLS duck with an all-new design, as the hotel enters its second year of operation. Guests at the hotel can find the re-imagined SLS duck on the 75th floor of the hotel, by the Privilege pool. The couple has also re-envisioned the entire collection in the hotel, which is now on display throughout the property.
Guests will be treated to surprises at every turn as they discover pieces on display that include 'The World Has Gone Bananas' and 'King and Queen of Broken Arts'. The exhibition features larger multimedia pieces, as well as smaller prints and intricate sculptures. Each piece will have a QR code which, upon scanning, will reveal to guests its details and purchase price.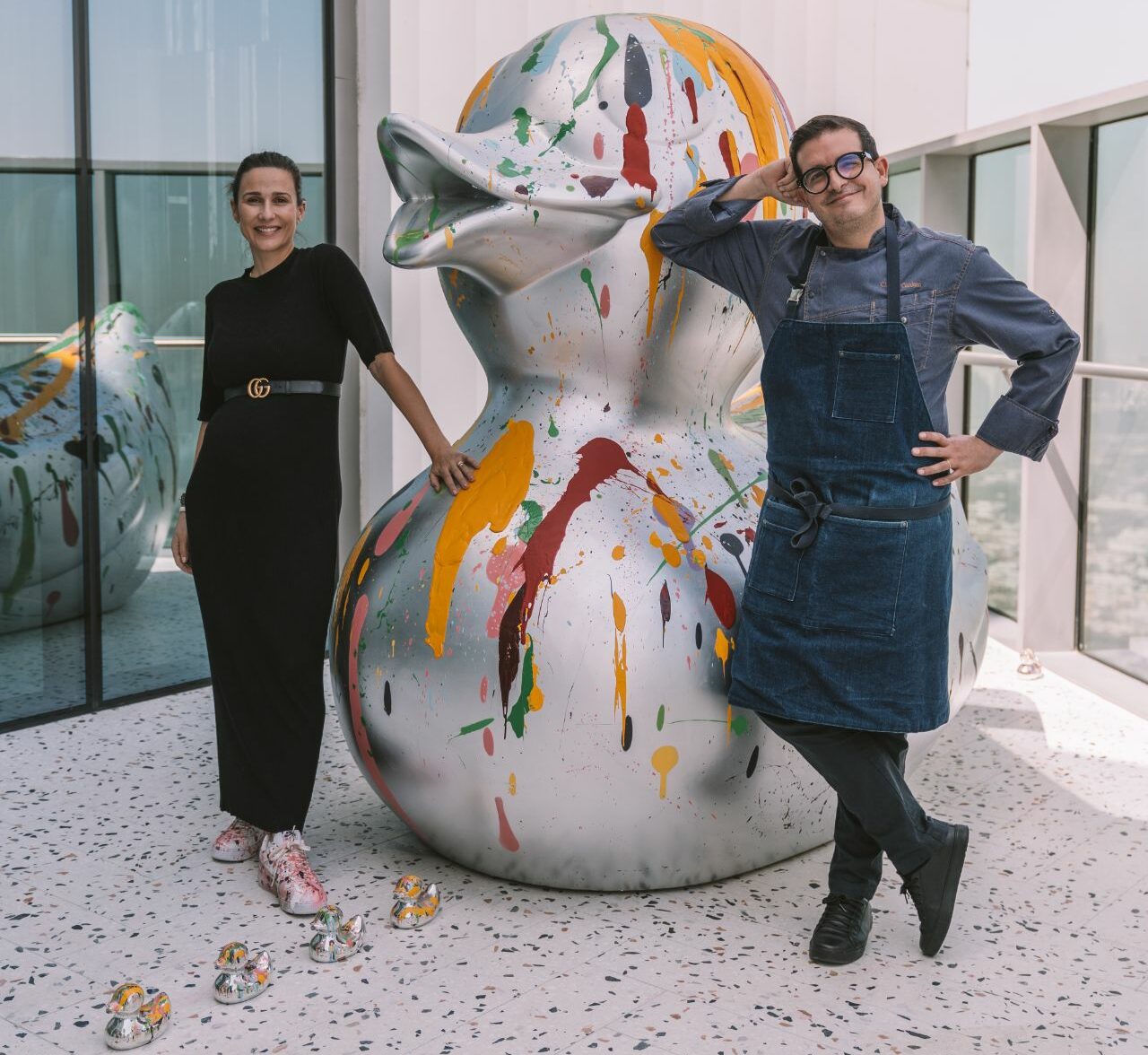 The studio behind the exhibition is One Dollar, an art and creative studio based in Dubai and London, founded by Sarah Barlondo and Claudio Cardoso. Through this concept, the creative pair aims to raise awareness about the planet's current and recurrent issues.
Sarah Barlondo and Claudio Cardoso commented that the works on display touch subjects such as climate change, food production and the environment, love, political crisis, poverty and education in the hopes to raise awareness in a playful and visually attractive way. Each piece in the collection is made from recycled and re-purposed materials making every single piece unique, while the paint used is sustainable and water-based, ensuring that it does not produce harmful fumes.
As well as championing sustainability, both Chef Cláudio and Sarah will be supporting charities that are close to their hearts, donating between 10 to 40 per cent of the profiles to their chosen causes. Chef Cláudio will be supporting Cool Earth, patroned by Dame Vivienne Westwood, a charity that works to protect the Amazon Rainforest and find solutions for the climate crisis; while Sarah will be supporting Road Peace, a charity that supports individuals who have been injured or affected by road accidents.
Visit Instagram.