The Pro Chef of the Year Award spotlights the incredible culinary works of notable executive chefs in the region.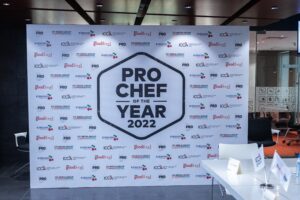 On December 8th, the winner of the Pro Chef of the Year Award 2022 was unveiled at the BBC Good Food Middle East Awards 2022 gala ceremony. The award, with a history of ten consecutive years, continues to foster and highlight the achievements of UAE-based chefs.
The Pro Chef of the Year 2022 competition saw three chefs, namely, Heri Fitriyanto from Buddha-Bar, Mikhail Tolkachev from FIVE Hotels and Resorts, and Christian Salin from Caesars Palace Dubai. The competition put the skills of contesting chefs to the ultimate test through a mystery ingredient cook-off, sponsored by Kibsons International, followed by a blind tasting judged by a panel of industry experts.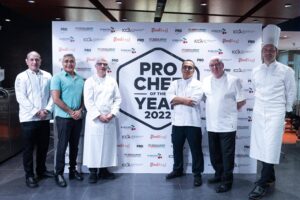 Held at International Centre for Culinary Arts – ICCA Dubai, the chosen chefs had three hours to plan and prepare three courses and will be judged on the following criteria: Creativity, Presentation, Taste, Technique, Time management, and Use of Ingredients.
The winner taking the title of this year's Pro Chef of the Year Award is Christian Salin, who wins a two-night complimentary stay on bed and breakfast at JW Marriott Mauritius.
Visit the website.