As chef-owner as Central Restaurante in Lima, Peru, which ranks fifth on The World's 50 Best Restaurants List, Virgilio Martinez is an advocate for Peruvian around the world – and was chosen as this year's recipient of the coveted Chefs' Choice Award 2017. He has a Michelin star to his name, is a leading star on the popular Netflix series, Chef's Table (season three), made his Dubai debut less than one year ago with LIMA Dubai at City Walk, and at present is easily one of the world's most accomplished culinary talents. In a one-to-one with The Pro Chef Middle East, Martinez explains why he feels Peruvian cuisine is finally getting the attention it deserves.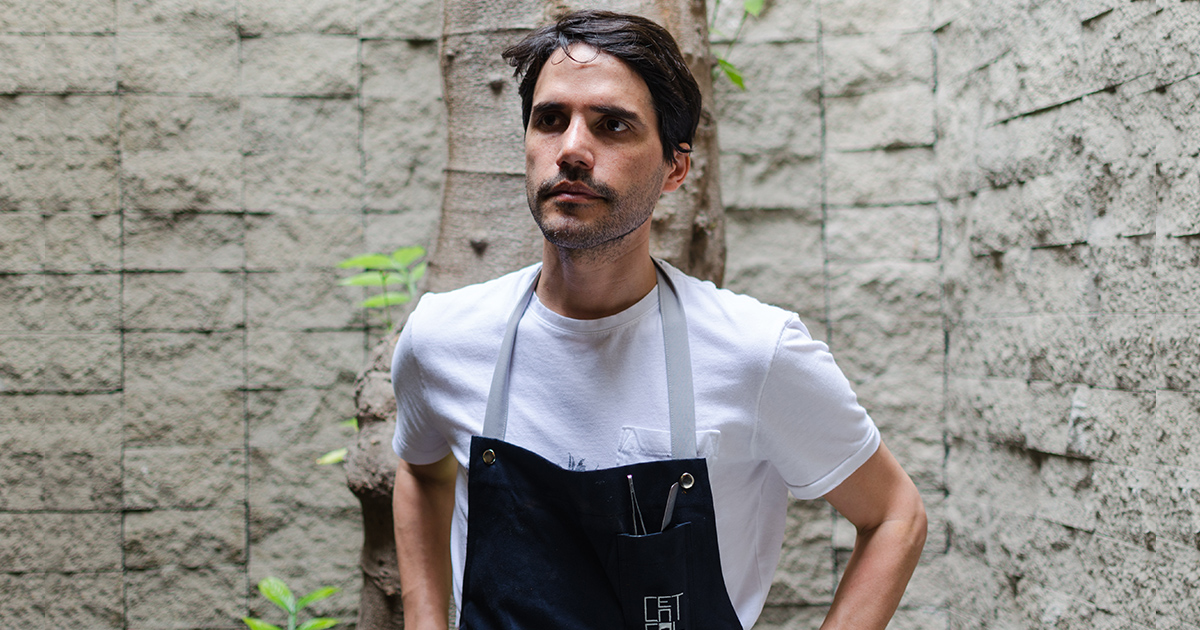 Peruvian cuisine has evolved a lot over the last ten years, why do you think this is?
It is a consequence of more and more people travelling more frequently, discovering new and authentic food experiences. It is not just a case of following trends, it is sharing gastronomic experiences through meals, which in turn has an evolutionary effect.
How have you found the process of sourcing Peruvian ingredients in Dubai?
It's not as difficult as we thought. Dubai has a well-established structure to enable sourcing ingredients from many countries around the world. Bearing in mind that at the end of the day Peruvian cuisine has been heavily influenced by visitors to the country for thousands of years so we aren't just using ingredients from the Amazon, but from regions such as Asia as well.
The food that we offer at LIMA Dubai is different to LIMA London, we have had to adapt to the location, to its limitations and to its benefits as well. We take what is Peruvian tradition and blend it to meet the demands modern lifestyles. Quality is important to us, so we are happy to use ingredients from different areas such as tomatoes from Italy, fish from jJapan and meat from Australia. But saying this, where we can we work with Peruvian producers, so you will still find ingredients from the Andes and the Peruvian jungle on your plate.
For suppliers reading this, what products would you like to see more availability of in Dubai?
Although in Dubai quinoa is very well known, I would like and hope to see more Andean grains and more fruit and vegetables from the Amazon available in the region. The varieties area so diverse and the ingredients work well for a variety of cuisines.
Tell us how the different regions of Peru inspire your cuisine…
It is the extreme contrast between the regions and what they offer that inspires me and my cooking. From extreme altitudes in the mountains, to the valleys of the Andres and the lush green of the Amazon, there is life flourishing and it excites me to be able to represent that in my dishes.
Your cuisine is known for encompassing ingredients from varied altitudes, why is this?
It is very Peruvian to be connected to with our surroundings, I wanted to work in a way that expressed the diversity of Peru altitudes and ecosystems. The factors have such a dramatic effect on the produce grown in the areas, but still within a relatively close proximity. Using ingredients from a variety of altitudes truly embodies the ethos of Peruvian cuisines.
What's your main mission while working in the culinary industry?
I think those working in gastronomy do have an important role. Tasting, sharing and creating food is one of the best ways to learn about a culture and experience another country without leaving your own. I want to grow with peoples taste and I am always striving to make things better.
Peruvian cuisine has come so far in recent years. How do you see the cuisine evolving further over the next ten years?
It is difficult to predict the evolution of a cuisine, but with constant improvements in technology and flow of new ideas I am sure we will see further twists on traditions in the not too distant future. I hope that there will be positives changes in sustainability as well. As we become more aware of the impact on our environment, we will look to find new ways to produce, prepare and enjoy food.
What's the biggest misconception of Peruvian cuisine?
That Peruvian cuisine is just ceviche and pisco sours. This is such misconception, due to the cultures that makeup Peru's history and the range of ecosystems and altitudes, the cuisine is so diverse.
What was it like filming Chef's Table?
It was a great experience. It was wonderful to be able to engage with people around the world via Netflix, people I would have never had the opportunity to connect with and share my story.
The episode focused on Peruvian nature, what Central is about and a bit of my personal life. I saw it as an opportunity to promote my region worldwide.
How have you found the market so far in Dubai since opening LIMA Dubai?
It's not yet been a year, but time does seem to fly in Dubai. The city continues to grow very fast, it is evolving and it is an exciting time to be in the market. I enjoy the different pace of Dubai to London and Peru and I am excited to see LIMA Dubai continue to grow as well.
When opening new outlets, how do you find your head chefs? Are they people who have worked with you for some time?
Yes, where possible I like to select chefs I have worked with before as it is all about connection and understanding. First, we look at the person, then we look at the technique, our head chefs must live and breathe the LIMA story, but also be able to make their own mark.
In most Peruvian restaurants, ceviche is highlighted on menus. Are there any Peruvian dishes you feel deserve a little more time in the spotlight?
Dishes like Tiraditios, Causas, Huatias, Carapulcras, Sudados, Tiger's Milk and Pachamancas. You will find these all on the LIMA Dubai menu and slowly the team are educating guests on these dishes and allowing them to discover more about the variety that comes with Peruvian cuisine.
Details: For more information visit LIMA Dubai. If you enjoyed this article, you may like this story on Chef Grégoire Berger.