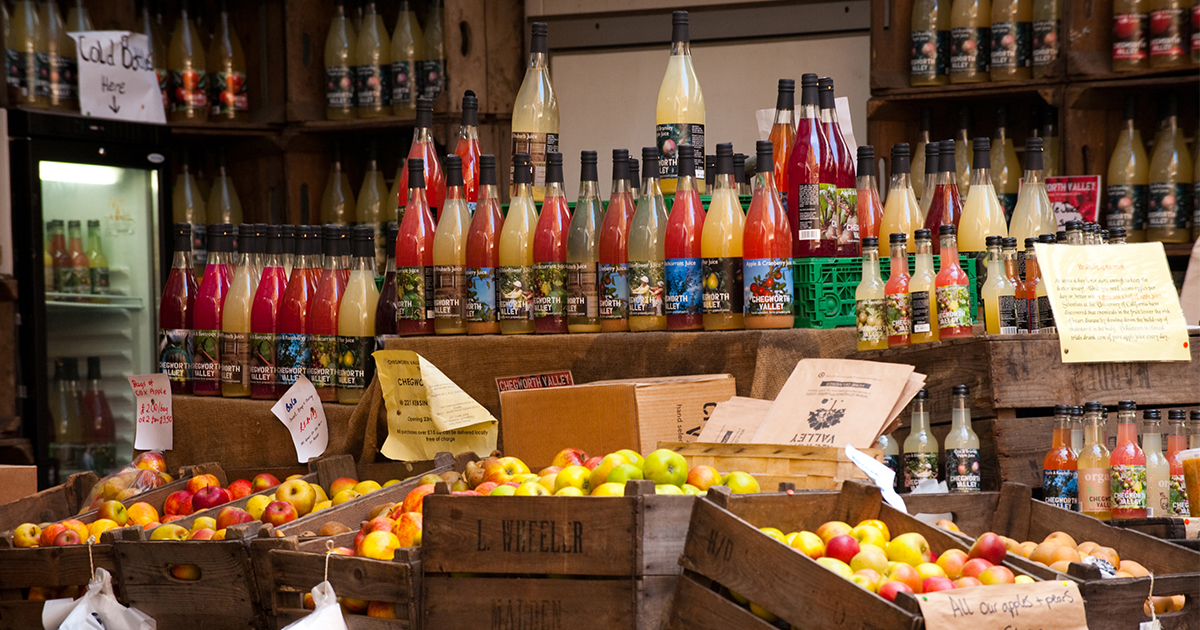 Free-from is currently one of the hottest trends in the global food industry. Ymakan FZ LLC are pleased to be working with the Department for International Trade (DIT) and UK companies to help them bring more of these products to the Middle East.
The UK market more than doubled in value from 2012 and was estimated to be worth £718m by 2017. It is a category that is growing in maturity as manufacturers respond to increases in demand with new and innovative products. Free-from products in the UK can be found across different product categories from store-cupboard to delicious treats and they also respond to different allergens from gluten and lactose to more specialist requirements such as FODMAPS friendly ingredients.
The growth in demand for these products has been attributed to both medical concerns and evolving lifestyle choices, particularly the growing interest in vegan diets, which is helping to attract new users to the dairy-free segment. Brands including Booja Booja Dairy Free Chocolates, Ugo Thrice Pumpkin and Sage Raviolini, and La Cremerie Basil and Rice Yogurt were recently honoured in the UK's Free-From Food Awards, and have been major players in contributing to this growth.
Here in the UAE, we're seeing a similar increase in demand. The UK's Department for International Trade (DIT) works with many UK-based manufacturers who have shown an interest in launching their free-from product ranges in the UAE, and recently brought out a large delegation of companies to Gulfood earlier this year to assess the market possibilities.
Sleaford Quality Foods are a new company in the free-from market, who are launching a new ethical 'Our Earth' range. The UK-based cross-category supplier of multiple packaged foods is set to launch its new 'Our Earth' brand in a move that will combine sustainability, convenience and great taste. The initial thirteen Our Earth products will be made at SQF's state-of-the-art manufacturing site in Lincolnshire, UK, and will feature a range of on-trend flavours, all made with natural halal certified ingredients.
The range will also feature six free-from products, all of which are gluten-free. Head of Export at SQF Anthony Ware said, "What we have produced with 'Our Earth' is the goal for any progressive business; a range that has great taste, but with minimal waste. Housed in sustainable packaging, 'Our Earth' shows SQF to be a company with a true social conscience as the demand from consumers for more environmentally-friendly, ethical products gather pace. "We look forward to the launch of the 'Our Earth' range and would welcome enquiries from across the world."
If you would like any information on UK companies with free-from products, contact Adil Khan in the DIT team at the British Embassy Dubai on adil.khan@fco.gov.uk