To celebrate International Women's Day, we highlight the top female F&B experts who helped shape the country's culinary scene
Dalia Dogmoch Soubra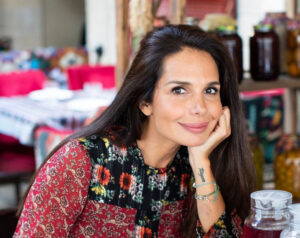 Syrian-German food author, presenter, entrepreneur, Dalia is the remarkable chef behind Dalia's Kitchen. She was born in London, raised in Paris and lived in New York before moving to Beirut where she co-founded Kitsch Bakery & Café. With Dubai as her home, Dalia keeps her Instagram followers busy with her indulgent cakes, bakes and eats. Her most recent venture keeping us hungry is SiNN, a Middle Eastern inspired comfort food and modern pantry, founded by Dalia herself.
She has authored the cookbook "Food, Love and Life from Dalia's Kitchen" and contributes to food magazines whilst appearing on television. She has even contributed to British celebrity chef Jamie Oliver's YouTube channel. Dalia has continuously united with chefs to raise awareness for Syria's humanitarian crisis through the #CookForSyria campaign and contributed to recipes in the official #CookForSyria cookbook.
Elli Kriel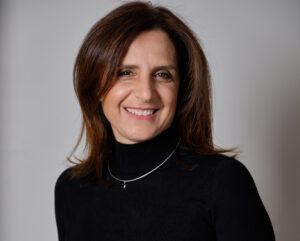 Elli's Kosher Kitchen was established in 2019, the idea arising from Elli's appreciation for traditional Jewish and Kosher food and the lack of options available. Currently, it is the largest kosher food provider in the UAE, even catering to the historic signing of the Abraham Accords. The business is the only caterer in the country to be certified by the world-recognised Orthodox Union.
The most recent achievement for Ellie Kriel and her team is a collaboration with Aloft Abu Dhabi to prepare and distribute to private, government and public operations, ADNEC events and hotels in the UAE.
Halima Jumani

The founder and director of Kibsons online home delivery service, which focuses on distributing fresh, healthy food from market-to-door in the UAE, is another success story we love. Halima has been a part of the Kibsons family business for over 10 years, overseeing the financial and operational processes, leading a team of more than 1,000 employees and delivering over 5,000 online orders daily.
A message from the chartered certified accountant to young women entering the F&B sector is to keep in mind that although the ride is not easy, stay resilient, focused and most importantly, stay true to one's mission and love what you do.
Lavina Israni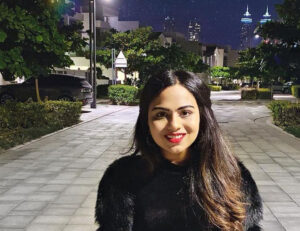 The well-known content creator with a degree in Marketing & Advertising, took a leap of faith six years ago and followed her passion of photography, food, travel and writing. Fast forward to today and Lavina Israni is widely recognised by publications, brands and her Instagram followers. Although she promotes most of her content on Instagram and her website, the full-time blogger has also taken to the stage for industry events, been on the radio and collaborated with global celebrities for work.
Naomi D'Souza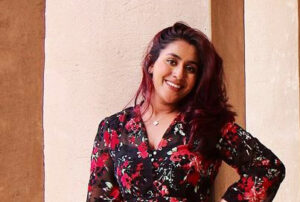 The UAE-based familiar face is a digital content creator with a background in Mechanical Engineering. Her accomplishments run aplenty as she straddles a full-time day job at a renowned digital business transformation company, while running her blog solely fuelled by passion. Naomi generates content on all things food, lifestyle and travel and has repeatedly been featured in Top Influencer lists in the UAE. She has also written for multiple publications, participated in podcasts and has hosted TEDx talks on topics such as 'Can choices define paths to success or failure' and 'Women in STEM understated, can men help?'.
Natasha Sideris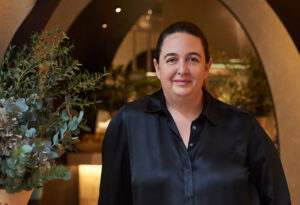 The CEO and Founder of Tashas Group, Natasha Sideris began her career by following in the footsteps of her restaurateur father. She started the first tashas in Johannesburg in 2005. Through the years and after two best-selling cookbooks, 16 restaurants in South Africa and five in the UAE, tashas has been an incredible success.
Three of Natasha's concepts in Dubai, Avli by tashas, Flamingo Room by tashas and Galaxy Bar are the first locations of its kind.
On advice for women considering a career in the F&B industry, Natasha explained that whatever you do, make sure you love it and that the people you work with are aligned with your vision and values.
Neha Mishra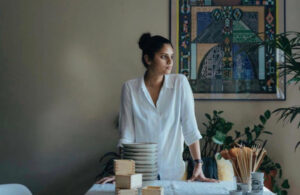 A Story of Food is what a success story looks like! If you've been lucky enough to land a spot at Neha's ramen supper clubs, you will know what we mean. The ramen chef cooks her broths and makes her noodles from scratch, something she has accomplished all from her kitchen at home. Her inspirational journey currently sees the launch of her new restaurant, Kinoya. The concept is coming soon and will offer food and ambience that will take you straight to the heart of Japan. We can't wait to see the magic to come from this food entrepreneur and self-taught chef.
Noora Salem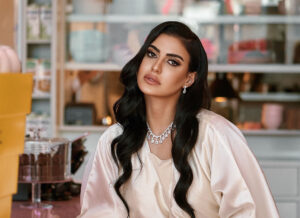 Noora Salem is a female entrepreneur and the owner of Vibe UAE. In trying to balance her love for food and fitness, Noora realised she wouldn't be the only person looking to eat healthy and economical food, without compromising on taste. Thus, Vibe was born, where Noora uses ingredients inspired by her travels around the world. Recently, Vibe took healthy, mouthwatering food to the next level, launching a new venture called Slim thicc pizza which comprises unconventional, pink pizzas that are 70 per cent cauliflower, 30 per cent beetroot and hence, guilt free. Here's to healthy pizza all the way!
Omnia Abdelhalim and Aya Assaf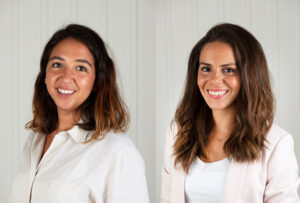 Omnia Abdelhalim and Aya Assaf came up with the idea of Koala Picks as a way to promote healthy lifestyle habits for families. Omnia is the brand's marketing & communications wiz, while Aya is in charge of operations & product development.
Their products range from healthy sweet and savoury snacks to hearty breakfasts and baking items. Each Koala Picks recipes is created from scratch, in-house by a talented team. All items are approved by a certified nutritionist and are free from refined sugar, preservatives and artificial ingredients.
A piece of advice from the ladies to those looking to gain a footing in the industry is to make sure your concept is something you believe in, so that even when the toughest part is over and you've launched your brand, you will continue to be inspired to keep growing.
Rowan Kamel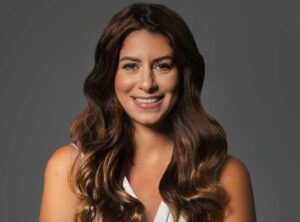 Rowan Kamel is the co-founder and Chief Brand Officer of Cloud Restaurants, which is a digital-first, delivery-only, online restaurant company. Cloud Restaurants was launched with the purpose to have a variety of cloud restaurants and food delivery brands. Currently, Rowan and her team have over 10 different food delivery brands available on the website. Their purpose is to create more meaningful restaurants that use fresh ingredients and innovative sustainable packaging, whilst ensuring enjoyable customer experiences.
Samantha Wood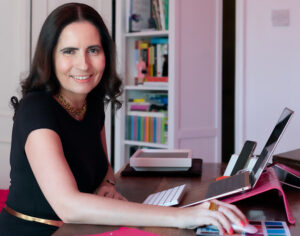 Samantha Wood is a British-Greek-Cypriot resident of Dubai who wears a number of hats – a food writer, an event organiser and a marketing consultant. Having left the hospitality PR world, she set up her own business a decade ago – an impartial restaurant review website, FooDiva (www.foodiva.net) that has collected 12 awards.
Samantha also curates the #ThreeChefsDinner and #DineAroundDubai experiences.
In light of the COVID-19 crisis, she launched a pro bono social media campaign, #UAERestaurantsUnite to support the local F&B industry, which has morphed into a long-term strategy backing the country's homegrown dining scene.
Sandy El Hayek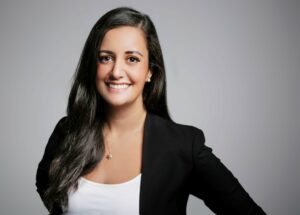 The General Manager of Time Out Market Dubai is a Lebanese-Swedish national who began her Middle Eastern journey in 2013 at the multi-award-winning La Serre Bistro & Boulangerie in Downtown Dubai, before joining Galeries Lafayette in 2016 to launch a series of retail projects. Ever since, Sandy went on to launch Dubai's largest F&B concepts, Depachika Food Hall on Palm Jumeirah and the Food District at The Pointe in 2020.
Her advice to women in the F&B Industry is to seize opportunities, learn from industry greats and have the confidence to drive change.
Silvena Rowe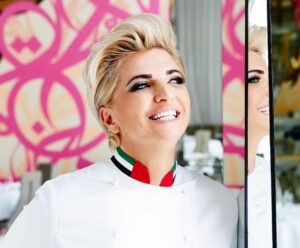 Bulgarian chef, food writer, restaurateur and television personality, Chef Silvena Rowe began her career as a young mum cooking for friends at home. She went on to star on BBC's cooking shows and is recognised as one of a few female global MasterChef judges. She has authored eight cookbooks and conceptualized Omnia Gourmet, Al Botanica and Nassau at Jumeirah Golf Estates.
Sukaina Rajabali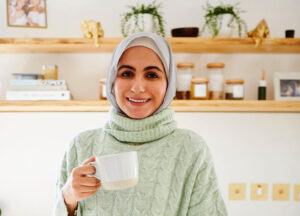 Sukaina Rajabali's photography has captivated audiences across the world for the last 10 years, with her work being featured in numerous best-selling books and magazines. The specialist food and lifestyle photographer, entrepreneur and educator, who grew up in Tanzania before making her way to the UAE, is the brainchild behind Phood, an online learning platform to master food photography and content creation. Sukaina and her team aim to teach students about the exciting world of food content through the lens of a camera.
Zoe Bowker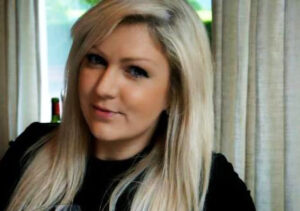 Zoe Bowker is a Dubai-based luxury F&B, travel and lifestyle content creator who travels the world, covering the best restaurants, bars and holiday destinations. Hailing from New Zealand, Zoe has travelled to Denmark, Norway, France, Spain, Portugal, Slovenia, Jordan, USA, Mexico, Thailand, Indonesia and China to photograph culinary-led destinations.
Zoe is on the list of 'Official TasteHunters' for The World's 50 Best Restaurants and Bars in the MENA region. She has also received the Foodelia award and has been published in an array of regional and international industry titles.