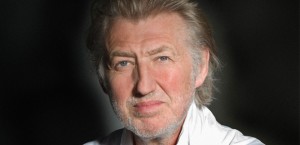 Born in the Loire Valley, Pierre Gagnaire was a reluctant chef who entered the business because the family's restaurant needed a pair of hands. Now, with a string of restaurants around the world and a trail of Michelin stars, he has dragged French cuisine into the fusion cuisine movement by introducing jarring juxtapositions of flavours, tastes, textures and ingredients. However, he rejects the molecular title, preferring to say that he faces tomorrow but is respectful of yesterday.
In Dubai for a week for the opening of his new patisserie/restaurant Choix at the InterContinental Dubai Festival City, where it joins Reflets par Pierre Gagnaire and its recently opened Terrasse, the leading French chef Pierre Gagnaire is quick to praise the hotel's support: "This wouldn't have been possible without the trust and support of InterContinental Dubai Festival City and, of course, Omar Al Futtaim. To them, I say 'thank you' for providing another venue for me to share with Dubai and the world the best of my cuisine."
In typical Gagnaire style, the new menu is eclectic and whimsical with dishes such as Balik salmon and Jacob's cream and seaweed brioche plus the special 'Hommage à Dubai', which is a Camel milk panna cotta, saffron cake and dates poached in Earl Grey tea. Yet he denies being an artist. "Don't confuse being artistic with being an artist," he says, however finding the artistry in every product he uses is what both defines and drives him.
Inspired by seasonal products, Gagnaire's creative process is a combination of instinct and letting the ingredients and techniques set the rhythm. What is special about the man is that, even after four decades of experience which has seen both success and failure, he constantly innovates across more than a dozen restaurants worldwide. Running an operation that large would be a challenge to any chef – to constantly reinvent based on local ingredients is a special kind of talent. "Humans need poetry, tenderness and things well done," he explains. "To combine five ingredients to make a dish is taking five risks."
How do you retain your passion with such a punishing schedule.
I think it is easier to be busy when you have engagement with people. Myself, I'm not an actor. I don't believe you should have a face that is not yourself because, when you are yourself, then you are more comfortable.
Why launch Choix here in Dubai?
Well, we first tried it in London with Sketch. I wanted to provide good quality simple food at good prices. There's a need not to overcomplicate at times. In London, we worked with Fortnum & Mason – just a small corner of the shop – and what was incredible is that people chose the simple flavours like orange, raspberry and strawberry. Besides in the morning, you want simple food. However, for Choix, the hotel has made a major investment in both design and the new kitchen.
How much do you expect to use local ingredients here?
Well, as with Reflets, we use what is interesting and of good quality. In Choix, I think there are possibilities with camel milk, which is so rich. Really, it's up to the team here – they understand the importance of quality and, if they find the right relationships in the market, then their work is easy. The right people really are the key to success.
Do you think the days of French fine dining are disappearing?
An interesting question. Yes, people have less time, perhaps less money so they are rediscovering the pleasure of eating at home. For a while, perhaps, we were losing the importance of product and people will refind that when they cook themselves. Is price a major factor? perhaps for some, but eating out at a certain level is not an experience you can create yourself. What we're seeing in Paris is a new generation of chefs opening small places with minimal staff and a limited number of tables. That's an interesting trend. The question is this, however: you can do that for perhaps ten years till your mid-30s, then what? One of my chefs moved out of Paris and opened his own place but he's finding it very hard. Produce is expensive. Staff are really expensive. I don't see this working longterm.
Are you influenced by other chefs and market trends?
I'm in my own bubble! I work and I find it hard to feel society and its changes, but I do my best. I love what I do, based on quality and confidence.
Do you look for wider fame?
No. I think when you become a 'celebrity chef' on TV, then it is no longer the same job. True, you would make more money but you'll lose your spirit. For myself, I need time to reflect on new dishes. To be a chef is my life. It's the key to my identity and I cannot stop.
I recall when we spoke before that you'd had a simple holiday by the sea eating shellfish…
Ah yes! To be honest those six days were probably about the first time I had stopped, but I do feel it necessary to take time and rebuild.
How do you manage menu development across so many restaurants?
I'm thinking all the time and, to be honest, sometimes the changes are just in details. Really big, new ideas come perhaps a couple of times a year. So a lot of what we do is to maintain the quality levels and watch the details, perhaps changing little things. The problem is that a lot of our work is almost by default and it is sometimes necessary to stop the machine before problems develop and make changes.