The upscale bar and lounge at the JW Marriott Marquis Dubai, Seven Sisters Dubai reopens its doors with a brand-new aesthetic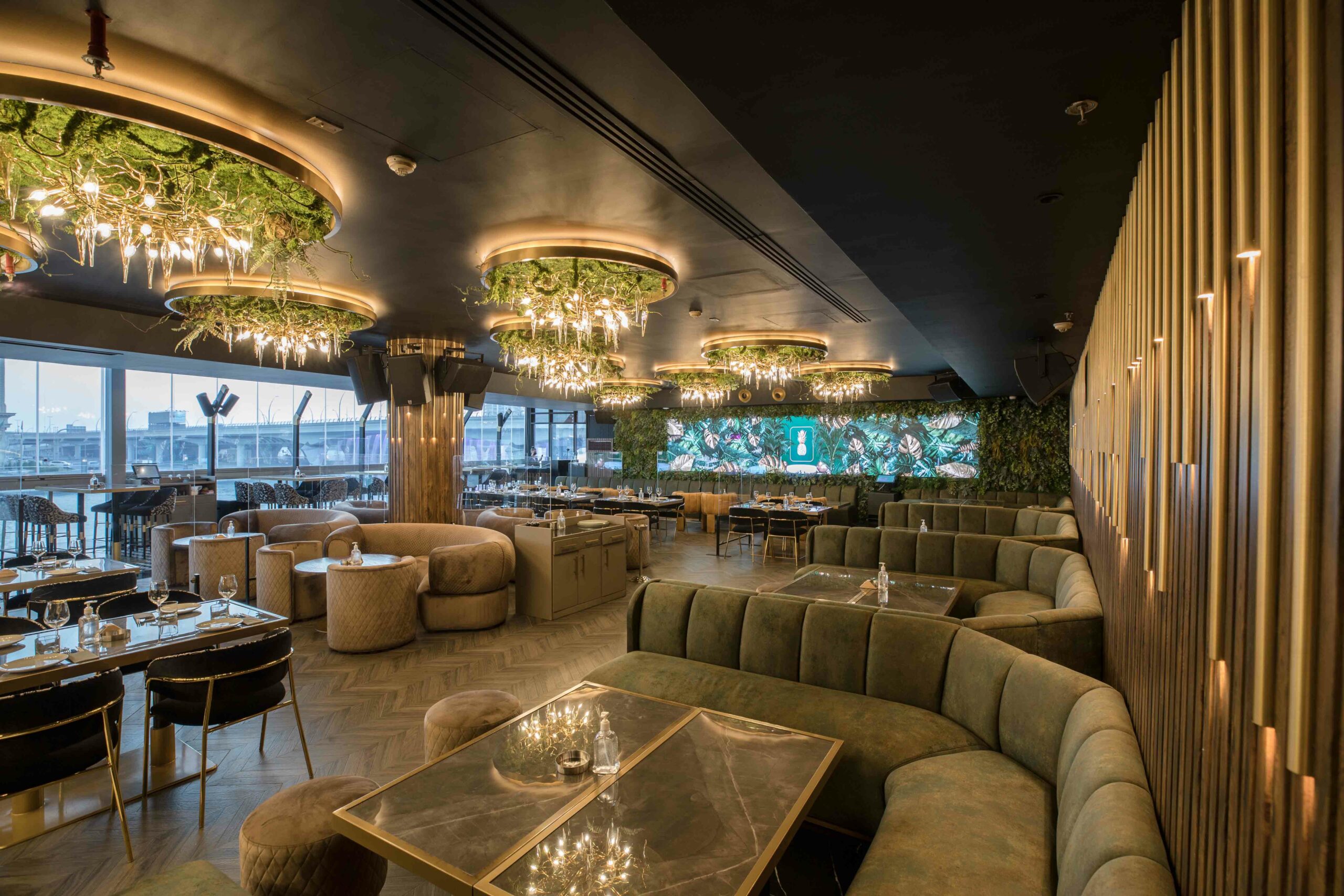 Step into the revamped, redesigned and stunning Seven Sisters Dubai, with an elevated space featuring stylised emerald lounges, greenery and foliage, accompanied by wooden tones of nature. The ceiling sports gorgeous lighting that peeks through the grassy patches around; with accents of bold gold evident throughout – from the circular bar and walls to the bar stools and black-and-white marble floors.  Giving the illusion of a garden window, the main wall includes a screen surrounded by flora.
Seven Sisters Dubai's new green and natural, yet luxurious retro-tropical interior design concept is inspired by the actual Seven Sisters Oak, the largest certified oak tree to exist in Mandeville, Louisiana. The venue has an indoor and outdoor space, with striking unobstructed views of the Dubai Canal.
Merging the flavours of Mediterranean and Asian cuisines (or MediterrAsian), the menu comprises vibrant plates of spicy beef gyoza, katsu beef sandwich, red miso lamb chops and Den miso black cod. Have your chopsticks at the ready for a sushi fix featuring spider rolls, spicy salmon, tuna maki and a raw bar platter.
Punchy sips aim to take you on a tour around the world with creations called Lebanon, Greece and Mexico along with Seven Sisters Dubai's signature beverages named strawberry garden and green landscape.