Teible, an artisan bakery and local seasonal dining concept, has recently opened its doors at Jameel Arts Centre in Dubai
Say hello to Teible, an artisan bakery and dining concept in Dubai where fresh seasonal produce takes centre stage. Sited in Jameel Arts Centre, Teible offers a creative and vibrant menu that is designed around a simplistic kitchen approach.
The setting itself, designed by the renowned architect firm waiwai, effortlessly combines natural elements that pay homage to Japanese and Scandinavian design, resulting in an inviting atmosphere. Floor-to-ceiling windows allow for soft light to filter in; while furniture from Artek, designed by Alvar Aalto: a Master of Modern Architecture and ceramics from a collective of artists namely Slo Ceramic from the UAE, KH Würtz from Denmark and Kwang Ju Yo from South Korea speak to the naturalistic themes of the restaurant.
Coming to food, executive chef Carlos Frunze works closely with local farmers across the UAE to offer a homegrown food for thought concept. Expect wholesome, seasonal harvests that are foraged and fermented locally.
Teible presents a seasonal degustation experience designed to transport diners on a culinary journey crafted with Scandinavian sensibility. Diners can look forward to a tasting menu featuring experimental items made in house, such as a Camel caramelle pasta with camel ricotta, fennel, parmesan broth, black olives and burnt fennel; and a Lamb & kimchi dish which marries together lamb, swiss chard, fermented kimchi, lamb jus and corn. To elevate this gastronomic experience, a carefully-crafted storyline will accompany each dish with the aim to walk diners through the inspiration for each component.
Teible also takes steps to combine simplicity with innovation in an effort to maximize the potential of each ingredient used, thus helping to conserve resources and simultaneously creating thoughtful dishes. As an example, Teible's talented culinary geniuses utilise the leftover whey from cheese-making processes to create caramel, which further serves to sweeten tangy Sirniki cheesecake hotcakes. The team also offers eco-friendly biodegradable packaging for takeaway.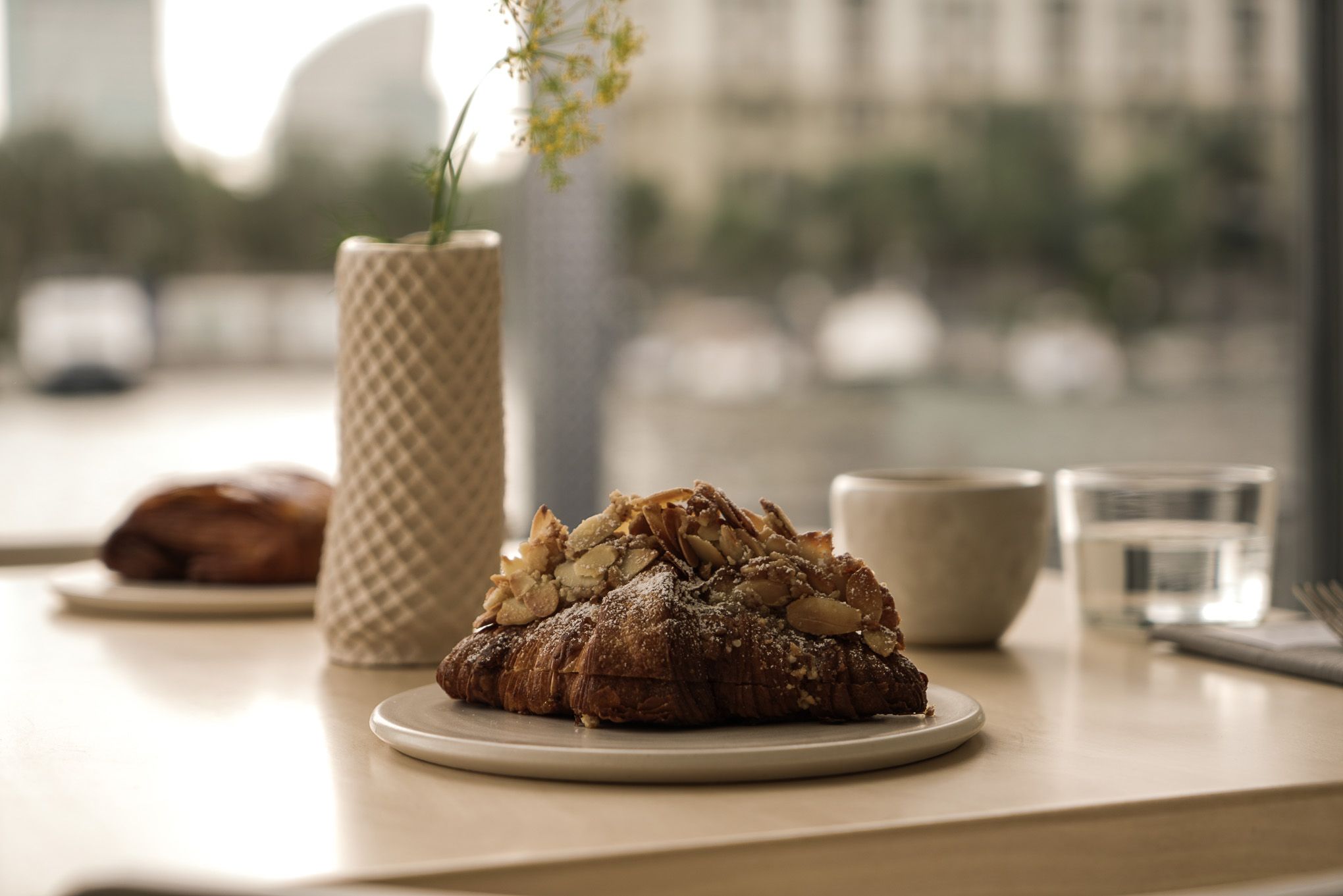 Teible artisan bakery features a menu brimming with pastries, freshly-baked sourdough and desserts, with omni-roasted Danish specialty coffee from La Cabra Roastery to accompany.
Peter Ahn, the founder of Teible, is also the person behind the ramen concept, YUi. In this latest endeavour, Peter aspires to redefine Dubai's food culture. Peter explains that Teible is designed to be a forward-thinking gastronomic concept that focuses on the basic principles of creating good quality food made simply. Peter goes on to state that by embracing local produce to support a more sustainable and wholesome dining experience, they aim to redefine the local food culture by putting an emphasis on craftsmanship and innovation.
Executive chef Carlos Frunze's says, "I am excited to redefine Dubai's food culture by highlighting the best of what the UAE has to offer. Bringing much-deserved attention to the region's food producers, growers, and small-scale farms. I look forward to welcoming a like-minded community of food enthusiasts that appreciate quality ingredients, culinary excellence, and creative artistry."
Wednesdays to Mondays for breakfast from 8am-12pm, lunch from 12-4pm and for dinner 6-11pm. Tasting menus available for lunch and dinner. Call +9714 243 6683 or email info@teible.com. Visit the website or Instagram.