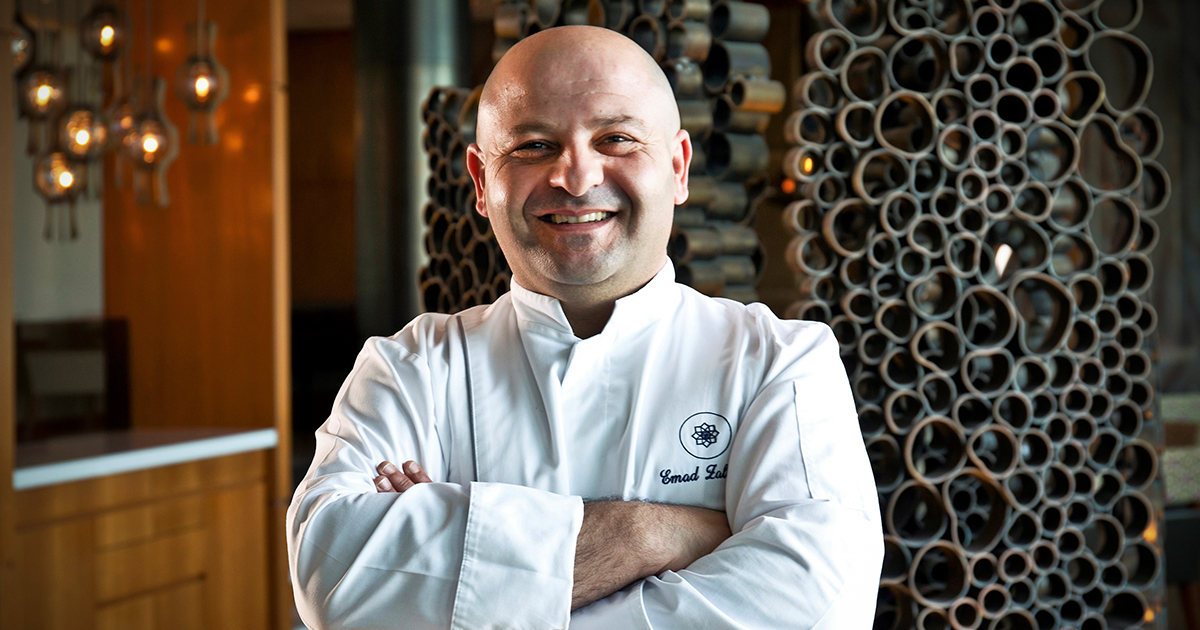 Since joining Sambusek, the Lebanese restaurant at Rosewood Abu Dhabi, as its head chef in 2012, chef Emad Zalloum had led the restaurant to become of the capital's top spots for Middle Eastern cuisine.
Chef Emad is a culinary ambassador of Middle Eastern and Mediterranean cuisines and in a one-to-one with The Pro Chef Middle East, shares what demands he's witnessing from diners of today, and trends from the Arabic kitchen…
Tell us about your journey so far as a chef and how your career as a chef led you to working at Rosewood Abu Dhabi…
My passion for cooking started in 1993 when I chose to study Culinary Arts in Beirut until 1996. The following year, I opened a snack and bakery business which I ran for more than five years.
I've always been passionate about cooking and in order for me to improve my skills, I decided to explore the culinary scene in Dubai. I came to the UAE as part of the pre-opening team of a Lebanese restaurant in Dubai Internet City where I worked for a year until 2004.
Soon, a new and exciting opportunity presented itself – to become the Sous Chef at Grand Hyatt, where I was part of the kitchen brigade for four years. My tenure there gave me the chance to learn new cooking techniques and culinary skills that helped me be the chef that I am today.
Le Meridien was my next stop where I served as Chef de Cuisine and soon got promoted to the role of Executive Oriental Chef. In the year 2010, I got another life-changing break. Burj Al Arab was looking for a Chef de Cuisine for its Al Iwan Restaurant. I didn't need to think twice about joining one of the most prestigious hotels in the world.
After two years, I came to Abu Dhabi to join the culinary team at Rosewood Hotel in 2012, opening Sambusek restaurant as its Speciality Lebanese Chef, one of the most popular restaurants in the capital.
It wasn't long before I got promoted as Executive Arabic Chef; Rosewood has been my home for seven years.
What would you say your signature dish is at Sambusek?
I have 12 signature dishes on the menu, which are all fusion Lebanese items. I always recommend the Esh al Sharya dessert to our guests. It's a modern version of a traditional dessert made of homemade bread, fresh Ashta, rosewater and pistachio.
What dishes are most in-demand from your menu at Sambusek?
The most in demand dishes include the smoked hummus, which is smoked with natural cedar wood and olive oil. We also see a lot of interest in the kibbeh al basha that includes crushed wheat filled with minced lamb and pomegranate seeds.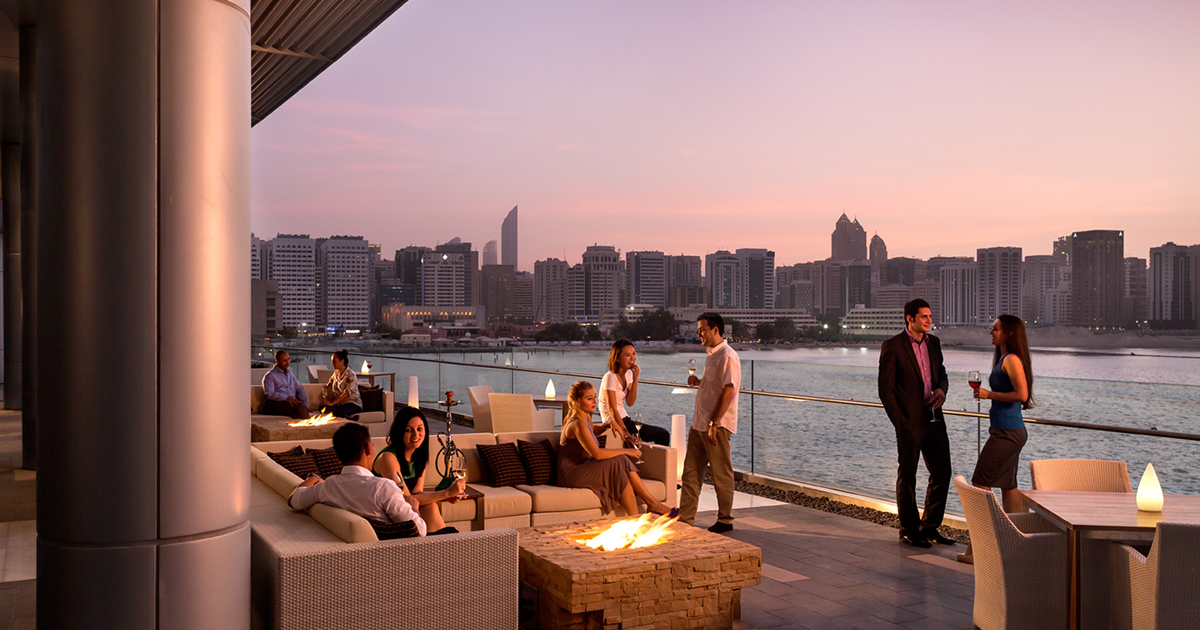 When it comes to Arabic cuisine, do you find that your customers want tradition or culinary innovation?
Each guest has a different request and preference, but mostly they want to try new dishes and flavours and it is our signature dishes that we are especially proud of at Sambusek.
What do you predict as the next big trend in Arabic cooking?
I think the next big trend is likely to be a twist of Arabic and Italian flavours, which works really well as their hearts are both from the much-loved Mediterranean cuisine.
Which suppliers do you work with in the UAE to source ingredients for the restaurant?
My main partner is Shoppex Company as a dry store. They have the best dry ingredients coming directly from Lebanon and I can be sure that every dish that we offer our guests are made of ingredients of very high quality.
Are you able to source any of your fish and seafood locally in the Middle East? If so, what species and where do you get this from?
The UAE is surrounded by sea; the region is blessed with a wide variety of fresh fish and seafood that can be delivered directly to our kitchens. Most of our seafood is sourced locally, except for lobster.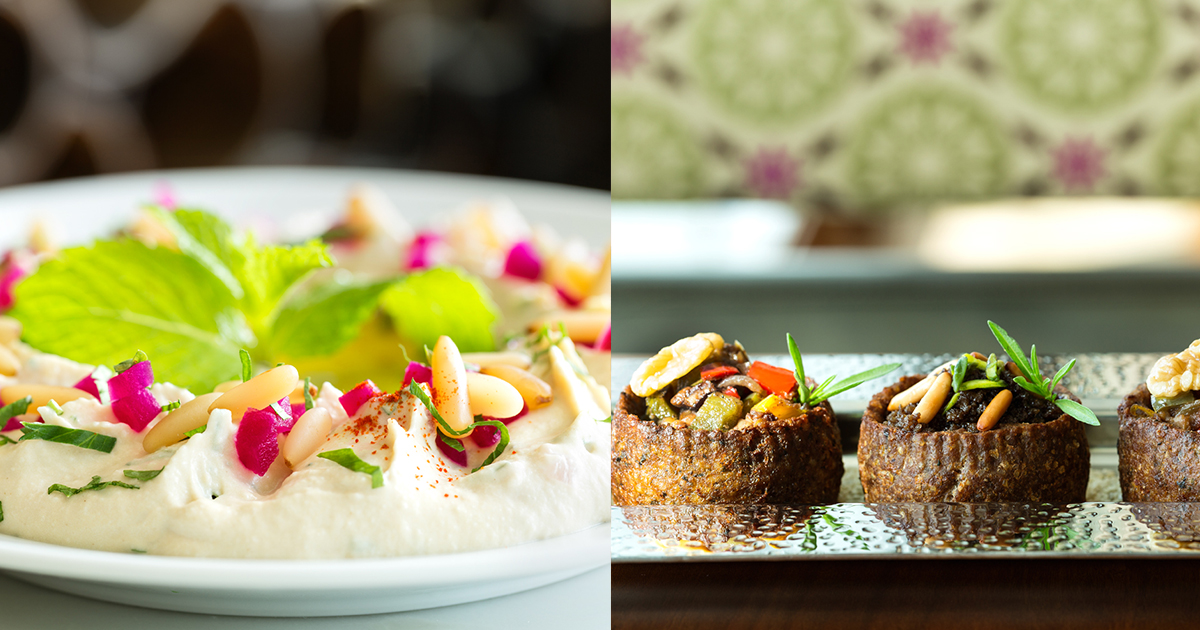 For chefs reading who would one day love to join your kitchen brigade – what four main qualities do you look for in a chef when hiring?
Since I started working in the UAE, I have had my own team. Four of my chefs have been with me for 15 years. I look for smart and experienced chefs that can handle the pressure in the kitchen and that are open to challenges.
What do you think is the biggest misconception about Arabic cuisine is? Many people believe it's just mixed grills and hummus, but it's actually so much more complex than that.
Arabic cuisine is huge, especially if you look at Lebanese dishes. First of all, it is very healthy. We use fresh vegetables and olive oil and also have a wide range of cold and hot main courses. For example, in the Sambusek menu, there are 32 dishes of cold mezza, 28 dishes in hot mezza, 14 mains and 12 desserts.
Looking ahead, do you have any exciting happenings upcoming at the restaurant in terms of new ingredients, menu changes or special events?
We are working on adding some new dishes and set menus. I am always looking to highlight the traditional way of cooking and then adding my own concepts.
Details: For reservations at Sambusek, call +971 (0)2 813 5550 or email abudhabi@rosewoodhotels.com.