Get ready for Dubai's latest steakhouse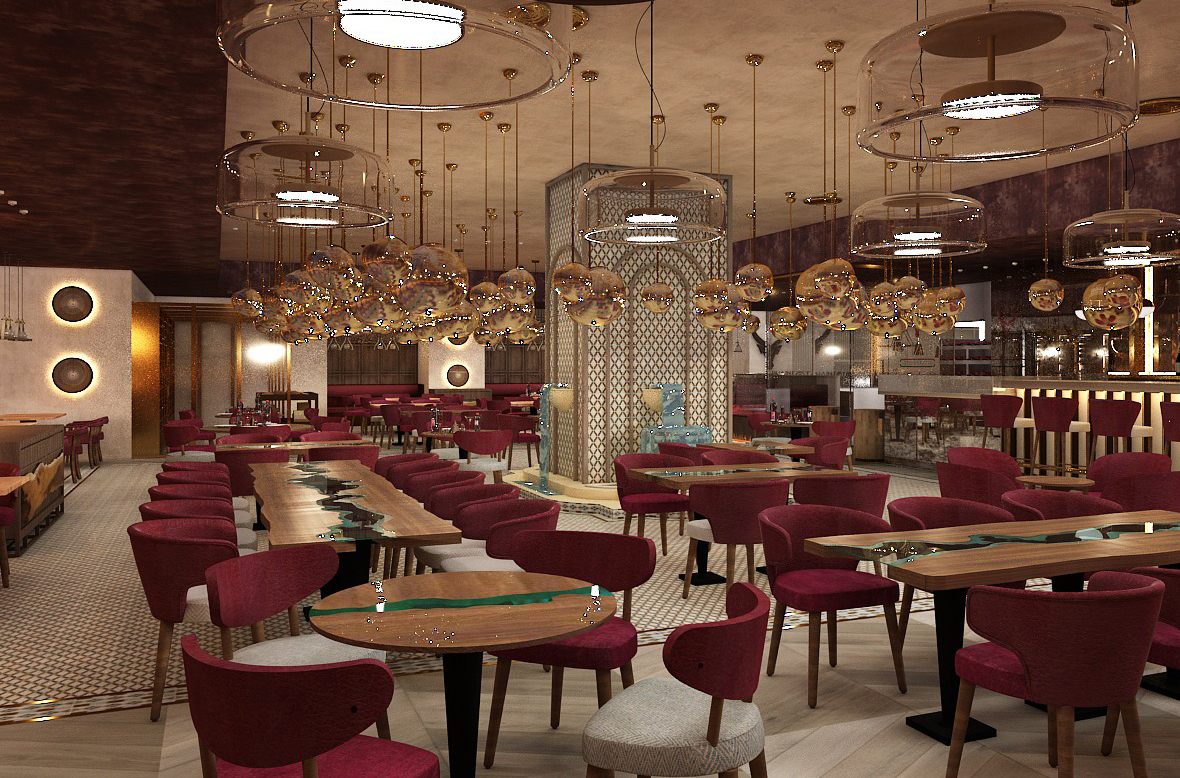 This August will see the opening of an exclusive and glamourous steakhouse in Dubai. Rhain Steakhouse is all set to be the city's newest upmarket restaurant offering a variety of premium meat cuts paired with elegant interiors and thrilling entertainment.
Designed to seat up to 155 diners, the venue boasts several exceptional features such as a walk-in grape cellar, an open kitchen complimented by an authentic charcoal grill, table-side food theatrics and a show butcher who will prepare your cut of meat just as you like it. All this comes together to offer an unforgettable and unmissable dining experience.
The venue will be serving up high quality, globally-sourced meats cooked to perfection to offer a blend of contemporary and fine-dining experiences. The vibrant menu will include a selection of wet and dry aged meats, prime golden steaks, Wagyu beef, A5 Kobe and the finest free-range lamb from Turkey.
Diners can choose to complement their meal with expertly-crafted, world-class creative concoctions made with fresh ingredients and homemade syrups, infusions and purées. Rhain will offer a specialty menu from which diners can choose aged beverages to pair with their meat.
Diners who prefer an intimate setting can opt to have their meal in a sophisticated private dining room, which will host up to 12. Entertainment is at the core of Rhain and diners can enjoy catchy led by a resident DJ, along with a line-up of live music and vibrant shows.
Visit Instagram.