La Fabbrica Italiana, the UAE's first focacceria, has opened its doors in Wasl 51, Dubai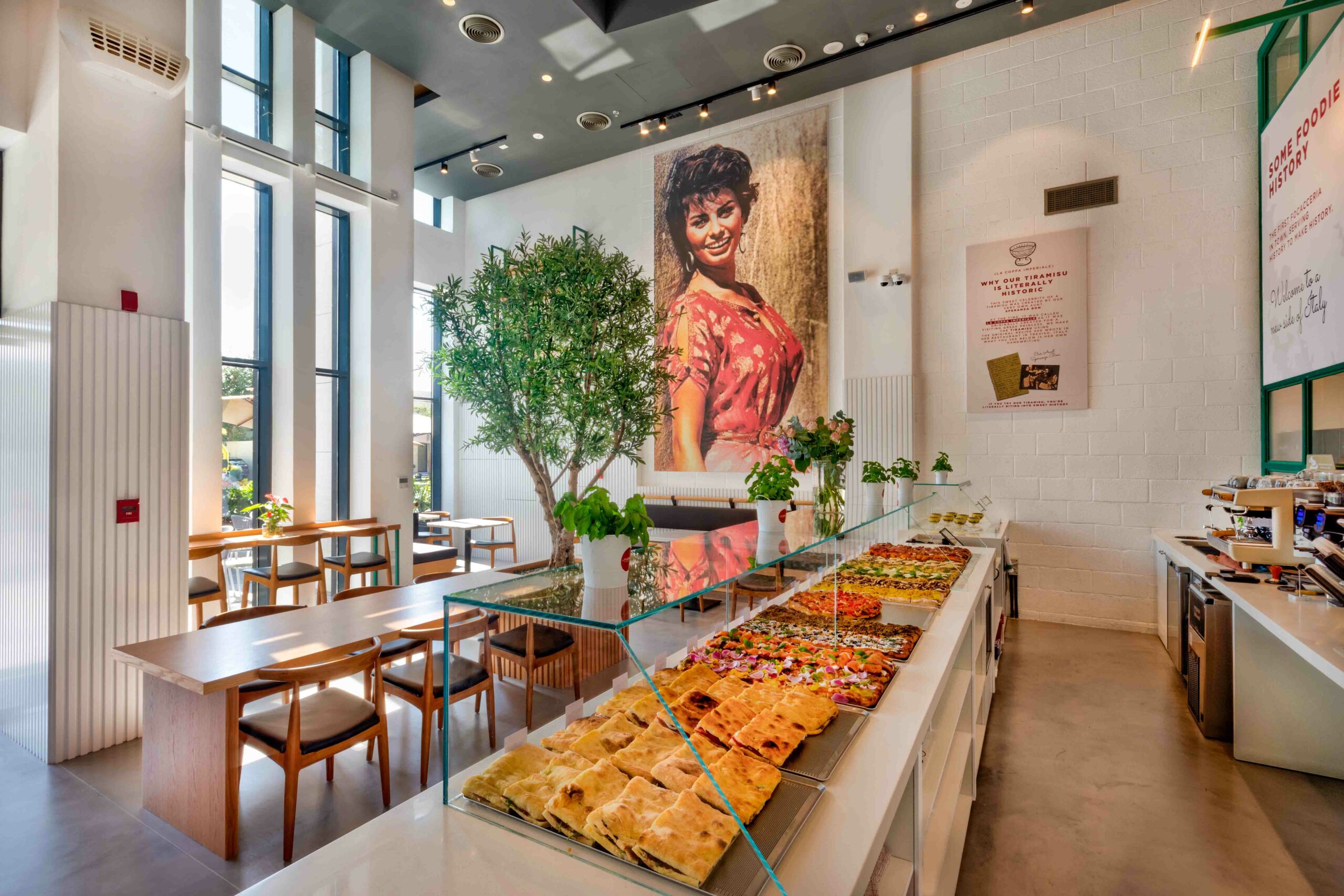 Fancy a taste of Italy right in your backyard? La Fabbrica Italiana is the UAE's first focacceria that has launched in the trendy and foodie neighbourhood of Wasl 51. The focaccerie has been co-founded by chef Davide Galbiati and his family, with chef Riccardo Bon, another family member, acting as a consultant chef for the setting.
With just three main menu items that include the focaccia, the burrata and the original Tiramisu, the focacceria aims to offer artisanal dishes created from recipes rich in history.
The venue's 2000-year-old recipe for focaccia involves a 72-hour fermentation process for an airy crust and the variations served include Barese, Ligure and Trentina alongside local flavours such as za'atar manousheh.
The burrata on the other hand, is served in preparations styles of stromboli, figata and Genovese alongside a focaccia slice and a side salad.
The homegrown, family-run business welcomes diners to an open, wooden textured space filled with natural light, complemented by the tantalising aroma and vibrant colours of freshly baked focaccia.
The delightful tiramisu recipe has been handed down by the family's great aunt, who first created the dessert in the late 1950's. In 2021, La Fabbrica Italiana uses the original recipe in an effort to stay true to the dessert's history and their aunt's legacy. Made with imported ingredients such as Italian egg yolks, Bialetti-brewed mocha coffee, whipped mascarpone and dark chocolate shavings, the dessert is served in single and family serving sizes.
A corner of the venue is dedicated to il Mercato, that displays quality Italian ingredients for purchase. The venue spans over 120 sqm, seats 26 indoors and 26 outdoors.