Following the successful launch of the brand in KSA and Bahrain, DaVinci Gourmet ventures into new markets including Kuwait, Oman, Iraq, Egypt and the UAE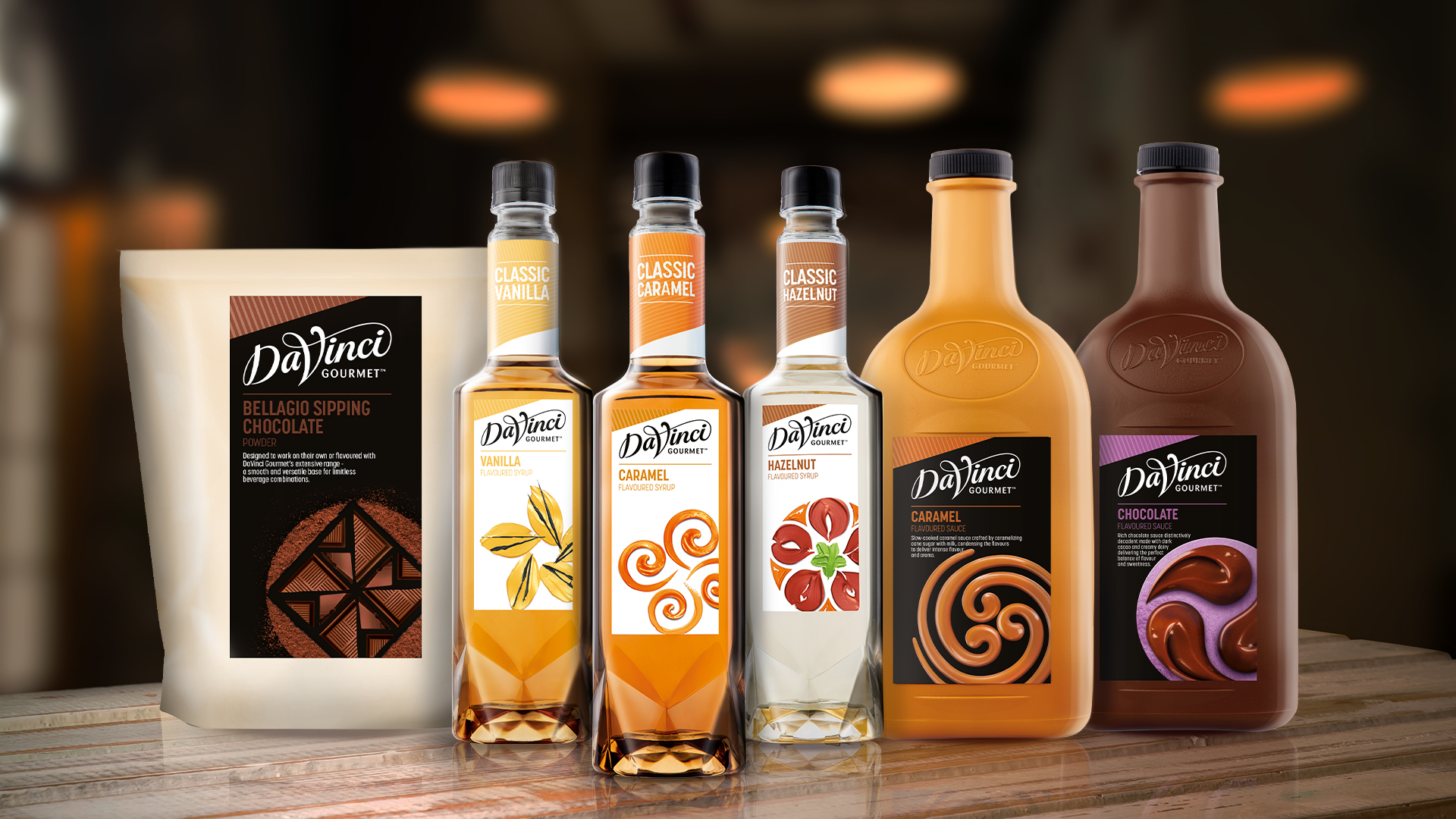 Renowned in the beverage industry, DaVinci Gourmet announced its expansion into the Middle Eastern market with a range of smart beverage solutions to consumers, baristas and F&B partners across Kuwait, Oman, Iraq, Egypt and the UAE.
DaVinci Gourmet is recognized for being a contemporary beverage brand that sources their ingredients from around the world and provides products packed with higher fruit content ingredients to elevate the taste and texture of brews.
The brand has brought to the Middle East a range of carefully crafted and premium quality syrups, sauces, fruit mixes and beverage mixes. The range comes in five different categories including Classic Syrups, True to Fruit Syrups, Sauces, Fruit Mixes and Powdered Mixes.
DaVinci Gourmet's True to Fruit Syrups are formulated with real fruit ingredients and come in unique flavours of super berries and pomelo grapefruit. The line is crafted with 100 per cent pure cane sugar; and the fruit and powdered mixes are made with fruit puree blends for that natural burst of flavour.
The DaVinci Gourmet brand was founded 30 years ago in Seattle, USA with a vision to provide great tasting syrups and sauces for beverage industry professionals. Today, DaVinci Gourmet is one of the world's leading beverages solutions brands due to constant innovation and product quality.
The brand operates with the understanding that baristas and mixologists are artists; and hence, it combines craft, science, and art to provide a palette of flavours that empower drink makers to create their masterpieces.
Starting March 2021, the DaVinci Gourmet range is available across the Middle East at leading coffee shops and on online platforms such as coffee planet.