The culinary mastermind's new licensed concepts, Reif Japanese Kushiyaki and Tero Chef's Table, are set to open in Dubai Hills, UAE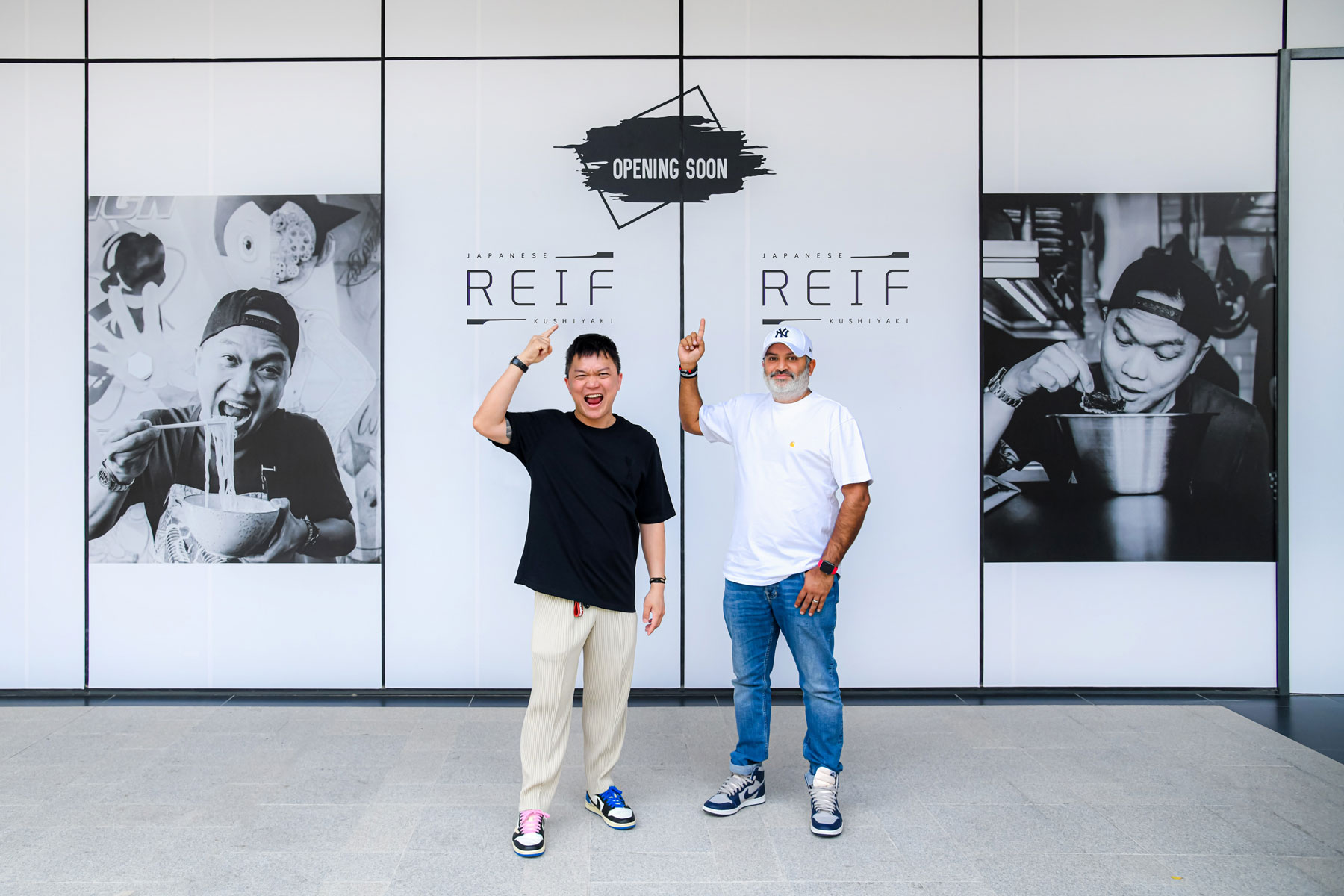 The renowned chef Reif Othman will launch two new licensed concepts in the UAE – Reif Japanese Kushiyaki – and separately, TERO Chef's Table. Both dining concepts, which are entirely self-funded, are set to open in the new district of Dubai Hills Estate Business Park in Q4 2022.
The 80-cover Reif Japanese Kushiyaki restaurant, with its own dedicated entrance and terrace, will feature a more extensive menu than the original Dar Wasl premises. Diners can expect some of the limited-edition specials on the à la carte, as well as a compact grape and house beverages list. In good news for Dubai, despite the elevated dining experience, the pricing will remain the same, making the first licensed Reif Japanese Kushiyaki a value-for-money establishment. The interiors by designer Govind Shepley will retain certain elements of the existing Reif Japanese Kushiyaki look and feel, whilst adding a bar lounge and booth seating.
Meanwhile, TERO Chef's Table (TERO translates to 'The Experience by Reif Othman'), also with its own separate entrance, will seat up to 12 diners. Overlooking the kitchen, they will have a full view of the chefs in action. The cosy apartment-style décor will allow this tasting menu experience to be booked as a private dining room for a group gathering, or individual covers.
"We have been scouting for the right licensed location for a long time now. The Dubai Hills complex will allow us to bring both the restaurant and chef's table concepts into one destination – each with its own identity. Like with Dar Wasl, our strategy is to pick premises that come with their own following, enabling us to constantly reach out to a new customer base, whilst also catering to our existing clientele," said Reif Othman, chef and co-owner, Hotaru Holdings.
Visit the website or Instagram: Reif Japanese Kushiyaki and TERO Chef's Table.