The City Grill at The Atrium, Al Habtoor City has recently launched its food menu with tempting new additions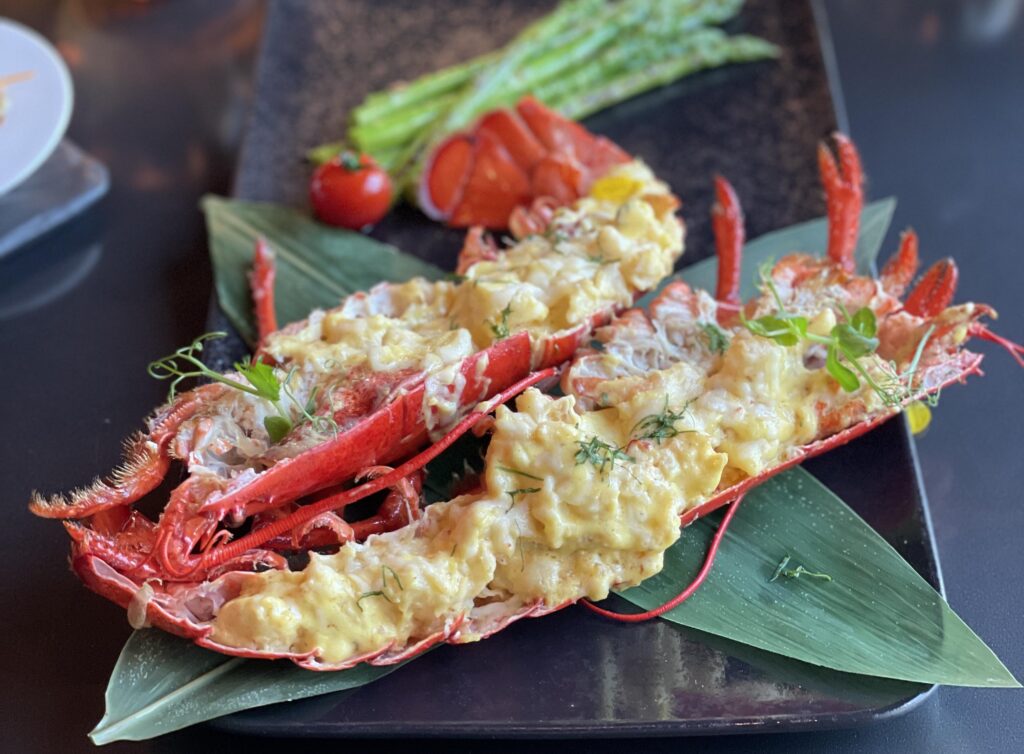 Keen to take diners on a cultural journey through South Africa, Chef Siraj Hussain has introduced a selection of appetizers, mains and desserts. The starters include calamari in lemon-butter and garlic, pan-fried scallops, spiced passion fruit crab roll, beef tartare with a delicate quail egg, and a cheese platter with aged cheeses, salami, pastrami, fruits and crackers.
One of the new signature dishes is the tempting Canadian lobster cooked in saffron and garlic, and baked with parmesan. Salad lovers can opt for The City Grill table salad, that is perfect for two. The blackboard specials include options such as chicken or beef espetada (meat skewers), The City Grill burger, jumbo prawns, South African grilled boerewors (sausage), pap (maize meal porridge) and lamb chops. In addition, an exclusive dish on the menu is the traditional and hearty braised oxtail.
The menu also has a new interesting section called the Connoisseurs Choice, that will include the catch of the day and a wagyu beef dish. The idea behind this is to give diners a chance to try something different and yet have them relish old favourites.
If you prefer vegetarian options, look out for the vegetarian platter consisting of rice, mixed vegetables, sautéed mushrooms, spinach and asparagus; the fresh tomato and basil pasta; and a divine truffle, mushroom risotto.
The desserts have also taken on a more seasonal flavour, with a creamy malva pudding, South African milk tart and a chocolate moelleux (molten chocolate cake).
Tuesday to Sunday from 5pm to 1am. Call +9714 437 0088.