The Pro Chef Middle East sits down with Glenn Ewart, commercial director at 1765 Gemini, and discusses evolving tabletop trends, the recently opened 1765 The Store, and what plans the firm has in store for chefs and consumers alike in 2019.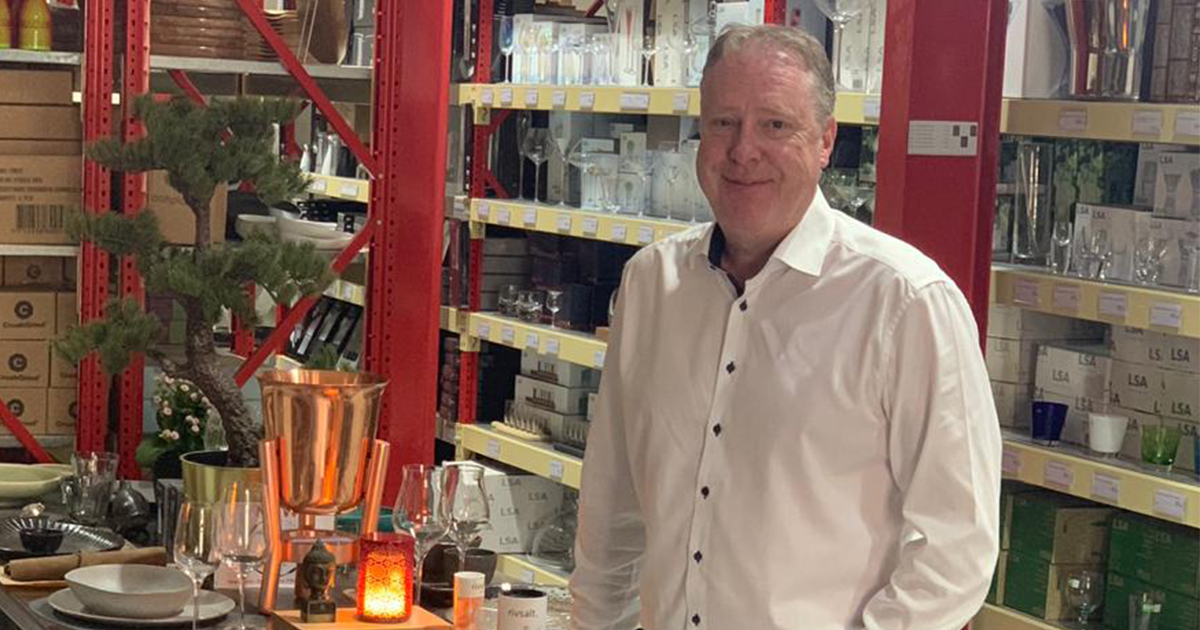 Tell us more about 1765 Gemini and its operations in the Middle East…
1765 Gemini is a hospitality tabletop supply and retail company based in Dubai, UAE. We are entering our tenth year here in the region, and supply many of the leading restaurants, chefs and hotels across the Middle East. I imagine that anyone reading this that has eaten in any hotel or restaurant in the region will have touched one of our products, whether it be our cutlery, glass, chinaware or lamps.
How do you distinguish yourselves from other hospitality firms in the region?
We pride ourselves in having a team that have been involved in either working or supplying the hospitality industry for many years. In fact, Martin our owner, was part of the opening team at Jumeirah Emirates Towers Hotel, and was head of F&B at the world-famous Burj Al Arab. This wealth of experience means we can be consultative sales managers – we listen and understand the needs in this demanding industry. I am honorary chef of Emirates Culinary Guild and Craft Guild of Chefs in the UK, so working for last 30 years in the industry helps me have a fair insight into what is needed to operate and stand out from the crowd.
How have advancing demands in the kitchen impacted your product lines?
The demands of the industry have got greater in recent years with a thirst to deliver to the client an experience that cannot be copied by the competition. As a result of this, we have gone on to work with leading design teams and factories from all over the globe to offer the best and most innovative tabletop solution. We have products from South America to Japan, UK to Scandinavia and all over Europe.
How have tabletop trends evolved in recent years? Is there a style or theme that is on-trend currently?
Tabletop trends have changed dramatically, and now reflect the home life of consumers. Ten years ago, restaurants would serve using only all-white chinaware. Now it's much more vibrant, with a focus on colour, texture, shape, and a 'mix and match' attitude. Chefs have really pushed the boundaries of food presentation in mediums of not just chinaware, but glass, wood, and colour, too. It's an eclectic trend that is only confined by the imagination of the cook.
Tell us more about the recent opening of The Store in Al Quoz.
The idea of The Store was two-fold: we wanted to be able to offer in-stock products for tight deadlines to the trade, and secondly give consumers the chance to purchase products not available in the malls. My mantra is, "let's create the restaurant at home." The trend in Middle East is to eat out more than anywhere else. We come into contact with great products each time we eat out, but you can't necessarily buy these in retail stores. With The Store, customers can come in and fulfill that chef ambition and flair in their own home using our products.
How has business been so far at The Store, and which product lines have received the most interest?
Business at The Store has been great so far. We have even had clients fly in from Saudi and Bahrain as they have heard about us, as well as leading Michelin-starred chefs – you never know who you will bump into when you open the door! Our team at The Store are very experienced and all have a hospitality background. It's a fun, eclectic and exciting environment. Keep an eye on our social media for great offers in the coming weeks.
What are your plans for 2019?
Our plans for 2019 are to keep manufacturing and sourcing the best and most innovative products in the business. I cannot share too many of our secrets, but we have just returned from London and have signed up to work with one of the leading designers globally, to create new products for the restaurant and home. We will move into online e-commerce and… see, I nearly said too much in my excitement!