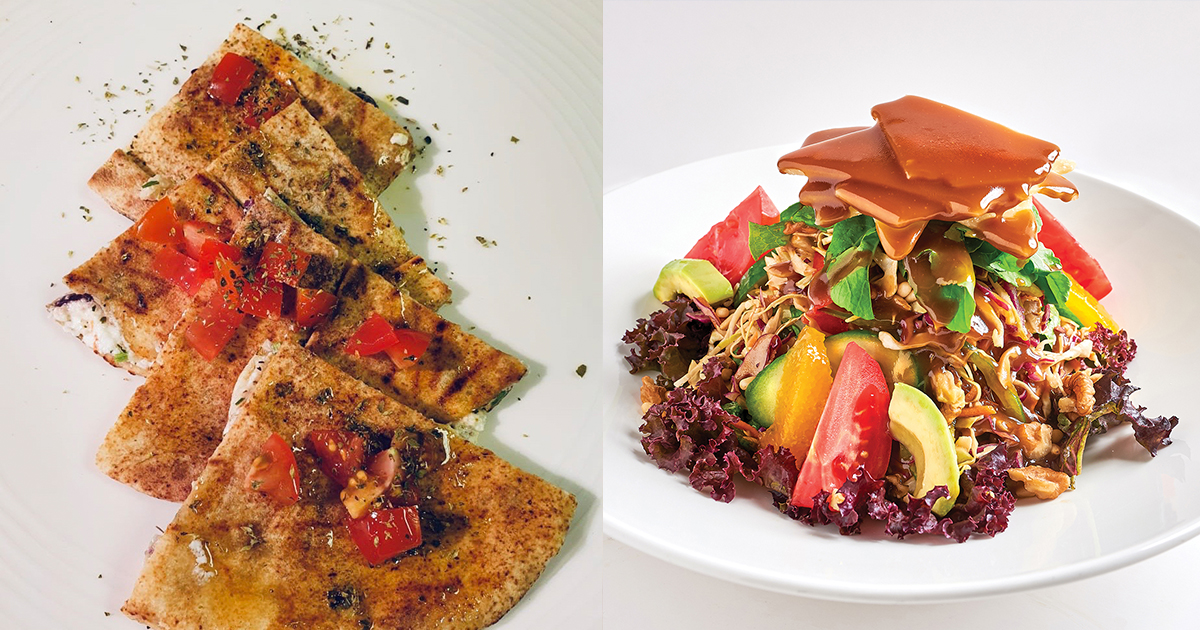 Cook
The culinary team at Mediterranean hotspot, Nammos, have released a selection of easy-to-follow recipes for home cooks to enjoy.
The recipes feature an interesting mix of flavours and serves a gastronomic experience including Stuffed Arabic Pita, Fried Zucchini Tzatziki, Prawn Tempura, Nammos Fish Soup, the Nammos Salad and Baked Pappardelle with Tomato Sauce.
Stuffed Arabic Pita
Ingredients
50g Arabic pita bread
150g feta cheese
30g chopped black olives
100g fresh tomatoes
10g chopped oregano
Method:
Crumble the feta and with the chopped black olives
Cut the fresh tomatoes into small cubes and mix with the feta cheese and olives
Season with olive oil and add the oregano
Cut the pita bread in half across the center to make two circles
Add the mixture into the middle of the pocket and replace the top half on top of the stuffing
Grill the bread on both sides, until the bread is crisp and firm
Sprinkle the chopped tomatoes on top of the pita and season with salt, olive oil and oregano
Cut into quarters and serve
Nammos Salad
For the Salad:
50 gr white cabbage
50 gr red cabbage
1 carrot grated
1 small cucumber
Peppers, colored, sliced
1/2 tomato
1/2 avocado diced
1/2 orange fillet
1 tsp pine nuts
1 tsp walnuts
20 gr Parmesan flakes
10 gr rocket
For the Nammos dressings: 
2 tsp mustard
1 tsp brown sugar
1 shot glass of soy sauce
2 shot glasses of orange juice
150 ml olive oil
1/2 shot glass of balsamic vinegar
Method:
Mix the dressing ingredients together, save for the olive oil, which we slowly pour into the mixture. Serve the vegetables in sequence as follows lettuce, cabbage, rocket, tomato, avocado, cucumber, orange, nuts, Parmesan flakes and sprinkle them with the dressing.
To create the ultimate Mediterranean vibe and transport home cooks to the Greek islands, the team has also curated a daytime playlist inspired by the crashing waves of Nammos, available on SoundCloud.
To learn more about Nammos Dubai, visit the website.