The inauguration of the first phase of Al Furjan West Pavilion, showcasing a diverse selection of renowned retailers and dining establishments, is on the horizon as Nakheel prepares for its opening on June 15th
As a premier shopping and leisure destination, Al Furjan West Pavilion is poised to become a vibrant hub for the residents of Al Furjan and neighbouring communities. Boasting 260 parking spaces, this Pavilion is ready to welcome a diverse range of retailers, such as Pet Patio, Banke International Properties, Piccoli Play Area, and Tips & Toes.
Furthermore, in 2024, additional retailers including Medcare Medical Centre, Al Furjan are scheduled to open, further enhancing the offerings of this dynamic establishment.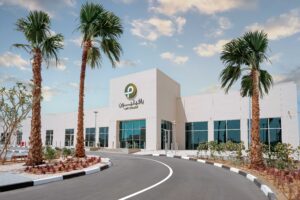 "We are delighted to announce the launch of the Al Furjan West Pavilion with the opening of key retailers this month," said Omar Khoory, Chief Assets Officer at Nakheel. "By expanding the reach of our pavilions, we aim to bridge the gap between retailers and communities, enhancing convenience and access for residents. Just as the Al Furjan Pavilion has become an integral part of daily life for those residing in the area, the opening of the Al Furjan West Pavilion extends this connection, offering communities who reside in the neighbourhood's western area a combination of retailers across various categories including medical facilities, recreational outlets, personal care services, F&B and more."
Sunday to Thursday from 10 am to 10 pm and Friday to Saturday from 10 am to 12 am. Visit website.