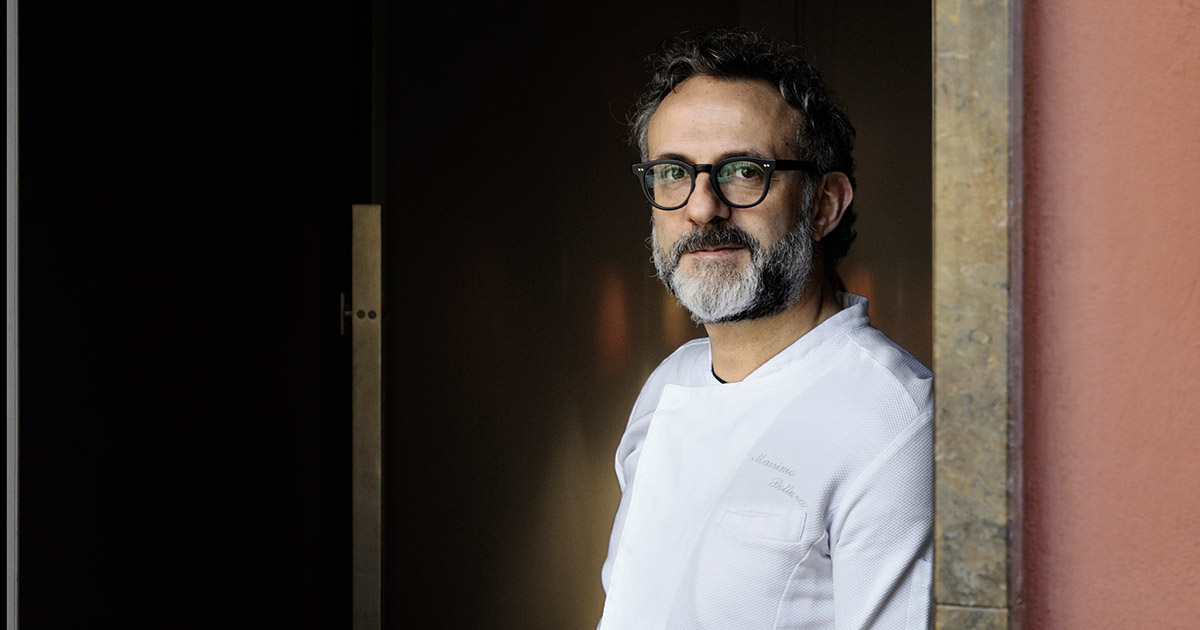 Famed Michelin star chef, Massimo Bottura, has launched a new #KitchenQuarantine series to inspire home cooks who are on lockdown amid the coronavirus outbreak.
The Italian chef has been keeping spirits high and posting regular updates on Instagram to inspire those currently facing restrictions – both in his home country and across Europe.
In compliance with the Italian lockdown, Bottura closed his Michelin-starred restaurant Osteria Francescana in Modena and has been quarantined with his family ever since.
With the help of his son, daughter and wife Lara, the chef has been whipping up simple recipes for the at-home cook, while conducting Q&As with his 1.1 million followers during each IGTV episode. Recipes have so far included the likes of Thai green curry, salad and boiled meat, and tortellini in panna (cream).
The chef goes live daily at 8pm CET on his Instagram page, @massimobottura.