Love cheese? Jones the Grocer, the award-winning café, gourmet grocer and artisan cheese retailer has launched the Jones Cheese Culture Club; a members-only subscription for cheese connoisseurs in the UAE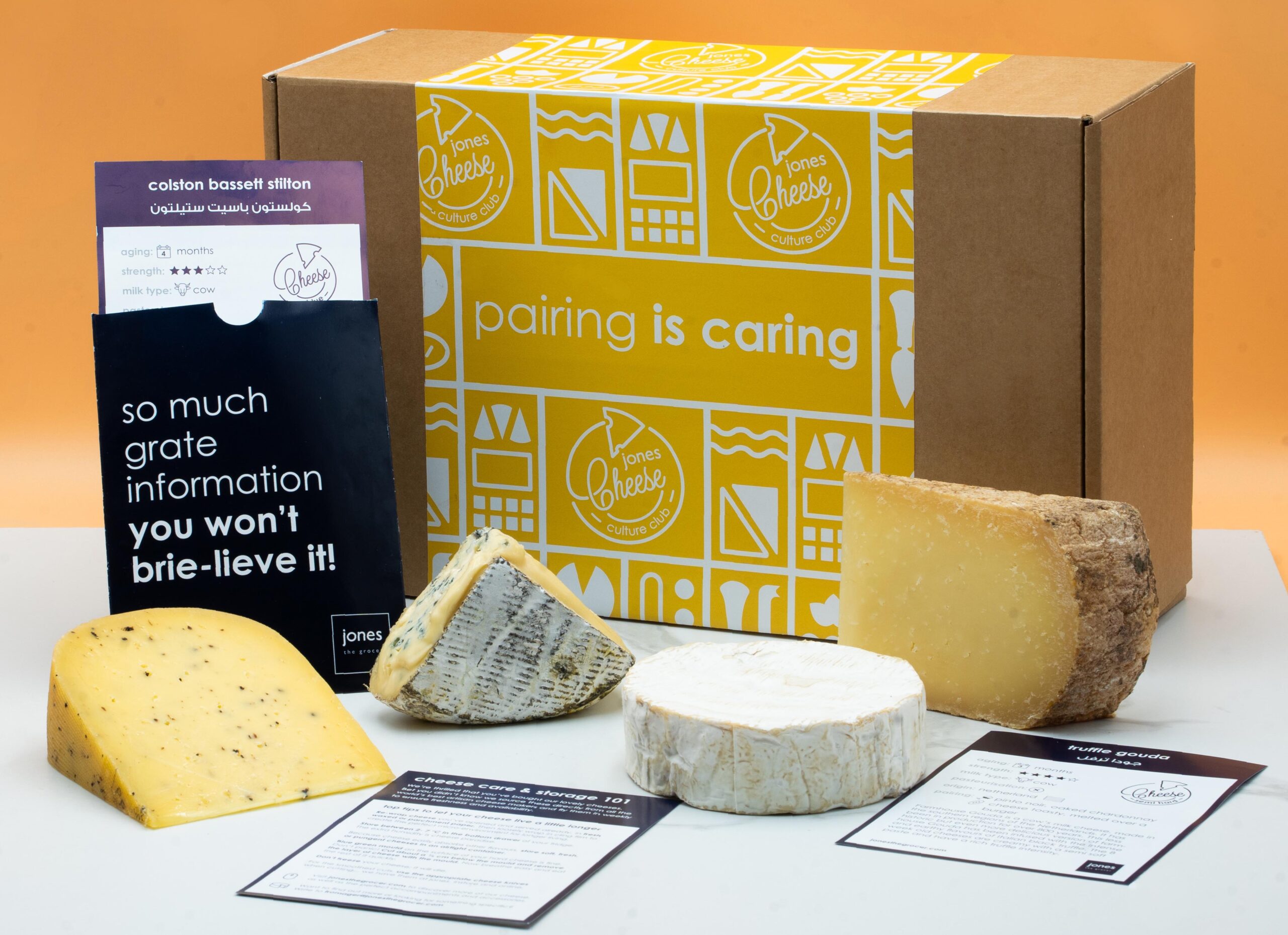 Each month, the Jones Cheese Culture Club will deliver four handpicked, farmhouse, seasonal cheeses, at the perfect age, from around the world, alongside two perfect pairings. The box is accompanied with their expert fromager's cheese notes listing explosive pairings, a guide to prolonging your cheese's life and facts such as origin, milk type, history, and the aging time of each cheese.
The subscription box serves up to eight people and each delivery is free of charge. Interestingly, no cheese is ever repeated within a 12-month period.
Flexible subscription packages for 3-months (AED899), 6-months (AED1,699), 9-months (AED2,499), and 12-months (AED3,199). Visit the website.