With renowned outlets across Paris and other global destinations, Homer Lobster is now making its Middle East debut with its flagship location at DIFC
Inspired by his discovery of the delightful sandwich on the streets of New York, founder Moïse Sfez brought the concept to his homeland of France, marking the inception of Homer Lobster's journey. With a strong foundation in the culinary arts, including training at the prestigious French business school Vatel and collaborations with Michelin-starred chefs in Paris and London, Sfez introduced Homer Lobster to elevate the Lobster roll experience by blending street food culture with the refinement of fine dining.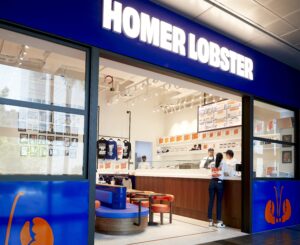 The centrepiece of Homer Lobster's menu, the renowned Lobster rolls, takes centre stage alongside an artfully curated selection of dishes. Guests can savour options such as the Lobster roll & crayfish, Tuna melt, and Salmon pastrami, alongside a variety of mouthwatering sides, including artisanal truffle or caviar & chips, house-made coleslaw, and the famed Grilled Cheese featuring melted cheddar.
Now, as Homer Lobster spreads its culinary influence to Dubai's vibrant dining scene, patrons can anticipate a delectable voyage that marries the richness of Lobster rolls with the cosmopolitan allure of the Middle East.