Sharing the B Corp register with renowned brands like Ben & Jerry's, Patagonia, and Coursera, Hello Chef gains the capacity to enact enduring changes in their internal and customer-centric approaches as part of the conscious movement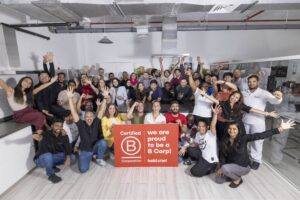 Established by Olivia Manner and Ahmed Al Akber, Hello Chef embarked on a mission to render home cooking convenient and economical for busy families. B Corp, a movement forged by B Lab and embraced by various global companies, aims to "make business a force for good." Evaluated across five core pillars – community, environment, governance, customers, and workers – this calibre of certification prompts companies to evaluate and enhance their holistic internal and external practices.
The B Corp certification encompasses a comprehensive view, extending beyond singular social or environmental concerns. While Hello Chef takes pride in securing this rigorous certification, the true value lies in their augmented awareness of conscientious and sustainable business development, cultivating trust with stakeholders through transparency and enhanced policies, and redefining success for the enterprise.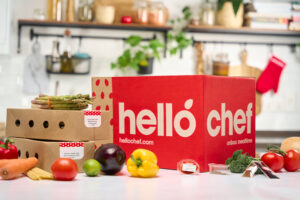 In the journey towards B Corp certification, Hello Chef has introduced transformative measures, including:
Implementing and publishing an anti-corruption and bribery policy, including training and risk mitigation through a dedicated committee overseeing finance, procurement, inventory, and other departments.
Ensuring all employee salaries meet or exceed living wage standards in the UAE.
Monitoring sustainability metrics encompassing food waste, supplier documentation, energy and water consumption, packaging usage, and other factors with the goal of continuous improvement.
Enhancing transparency for customers and suppliers by publishing policies such as data privacy and terms of use.
Establishing a charitable giving policy with a committed budget of $5,000 in 2023.
Sustaining food donations to the Dubai Municipality food bank, a practice ongoing since 2020, with substantial contributions.
Crafting an environmental impact policy for the office and remote workspaces, prompting an office recycling program that has already recycled substantial quantities of paper, electronics, and pantry waste.
The homegrown brand aspires to set a precedent for other UAE companies, encouraging businesses, regardless of size, to pursue B Corp certification and reflect on their objectives, principles, policies, and actions.