The exciting opportunity provides individuals and small-business owners with a platform to showcase their businesses in Global Village
Aspiring entrepreneurs in the food and beverage industry can rely on Global Village's comprehensive range of services and support to kickstart their journey. The destination provides essential infrastructures, including kiosk structures, and assists with staff visas, making it seamless for entrepreneurs to set up their F&B businesses.
A unique advantage for entrepreneurs is the freedom from utility bills, allowing them to focus solely on their businesses. With this extensive support system in place, Global Village empowers individuals to pursue their passion and turn their dreams of owning an F&B business into reality, fostering growth and expansion.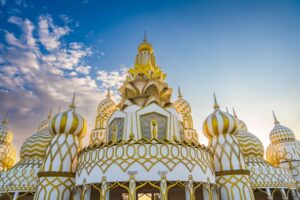 Moreover, Global Village offers additional support such as storage facilities for inventory management, collaboration with signage companies for impactful branding, and FTA (Federal Tax Authority) registration support to ensure compliance with tax regulations.
The destination also assists in acquiring point-of-sale (POS) systems and electronic payment terminals, streamlining the payment process for customers.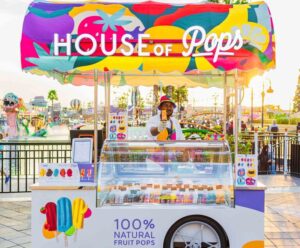 As Season 28 gears up, starting on 18th October this year, Global Village remains committed to nurturing entrepreneurship and supporting business growth. The theme park's vibrant and diverse atmosphere attracted a record +9 million visitors from around the world last season, making it the perfect platform for entrepreneurs to showcase their innovative concepts and captivate a global audience.
Visit website.