Brand new Greek fusion restaurant GAIA is set to open in DIFC this September.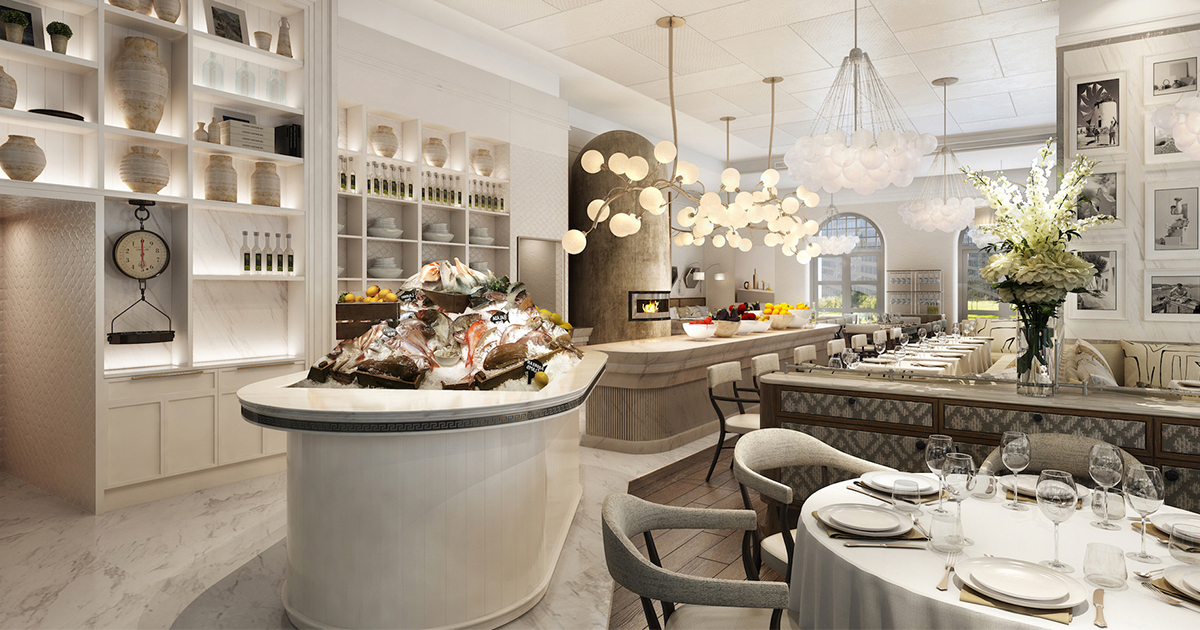 The menu has been designed by experts Chef Izu Ani and Chef Orestis, and is packed full of wholesome Aegan flavours, with ingredients sourced directly from the Mediterranean, and Greece in particular.
According to Bulldozer Group, the company behind the new launch, the restaurant will "showcase the core elements of Grecian culture", with a focus on fresh ingredients and wholesome home cooked dishes.
Partner and concept creator, Chef Izu Ani, said, "Mediterranean dining is such an inspiration to me. Tables filled with generosity, and plates filled with flavour. Sharing courses of simple recipes enhanced with fresh herbs and spices. I have spent a lot of time in Greece, completely immersing myself in the environment, so that I can fully understand its roots. I found that, in Greek tradition, food is so much more than sustenance, it's about culture, family and love. We have infused this theory throughout each part of GAIA, from the menu to the details and design, so that it is reflected within the ambience."
Evgeny Kuzin, Co-founder and Managing Partner of Bulldozer Group, said, "In today's dynamic F&B market, filled with international brands and well-known concepts, we wanted to focus on creating an entirely new dining experience. With a collaborative approach, we have shared our skills and expertise to ensure that we incorporate elements designed to please visitors from all over the world.
He added, "Serving inspired Greek-Mediterranean cuisine in a contemporary setting, GAIA promises to become something truly different for Dubai's restaurant scene."
Details: GAIA is set to open in DIFC Gate Village, Building 4 in Mid-September 2018. For more information, visit GAIA. If you enjoyed this article you may like this story on Hakkasan Dubai reopening.