#FairKitchens, a movement focused on the overall wellbeing and mental health of the foodservice industry, supported by Unilever Food Solutions is coming to the UAE.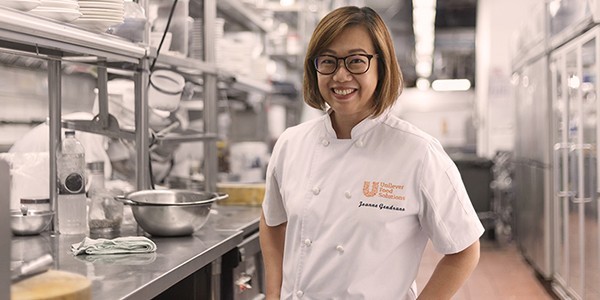 #FairKitchens aims to foster happier, safer kitchens that have faced lack of recognition, long hours, and negligible career progression. Employees in the foodservice industry have further been weighed down by mass layoffs, high levels of stress and a need to adapt to new ways of working brought on by COVID-19.
In 2020, a study conducted by Unilever Food Solutions locally reported that 44% of chefs feel stressed and have taken measures to protect themselves, 20% feel overwhelmed from excess available information online and only 10% of them feel optimistic about the future. Through partnering with chefs and highlighted food critics across the industry, the #FairKitchens movement seeks to shine a light and provide a platform to share solutions created by industry professionals and psychology experts. "The foodservice industry professionals are facing uncertainty and anxiety about the future brought by the pandemic", says Chef Joanne Limoanco-Gendrano, Executive Chef – Middle East, Pakistan and Sri Lanka, Unilever Food Solutions. "Now, more than ever, the industry needs to come together and create healthy kitchens that enable its people to thrive – through the pandemic and beyond."
#FairKitchens provides inspiration, training and tools to amplify the potential of the foodservice industry, to become a better place to work in. The #FairKitchens Code is the starting point of the movement. The code clearly outlines behaviours and five core values called 'TEAMS' (T – Talk openly, E – Excite passion, A – Act as one, M – Make time, S – Say 'good job') that are designed to support the industry and its teams. By implementing the code across kitchens in the region and encouraging mutual support amongst chefs, #FairKitchens hopes to jump-start the movement towards a healthier, more sustainable kitchen culture.
In addition to this, Unilever Food Solutions and #FairKitchens will also partner with LightHouse Arabia, a community mental health and wellness clinic that provides quality psychological and psychiatric care to children, adults, couples and families. This will take the initiative a step further by offering training and sessions to help promote wellbeing amongst staff members is the kitchen workspace.