U.S. dairy farmers travelled to the UAE on a trade mission to highlight their country's focus on exports to the Middle East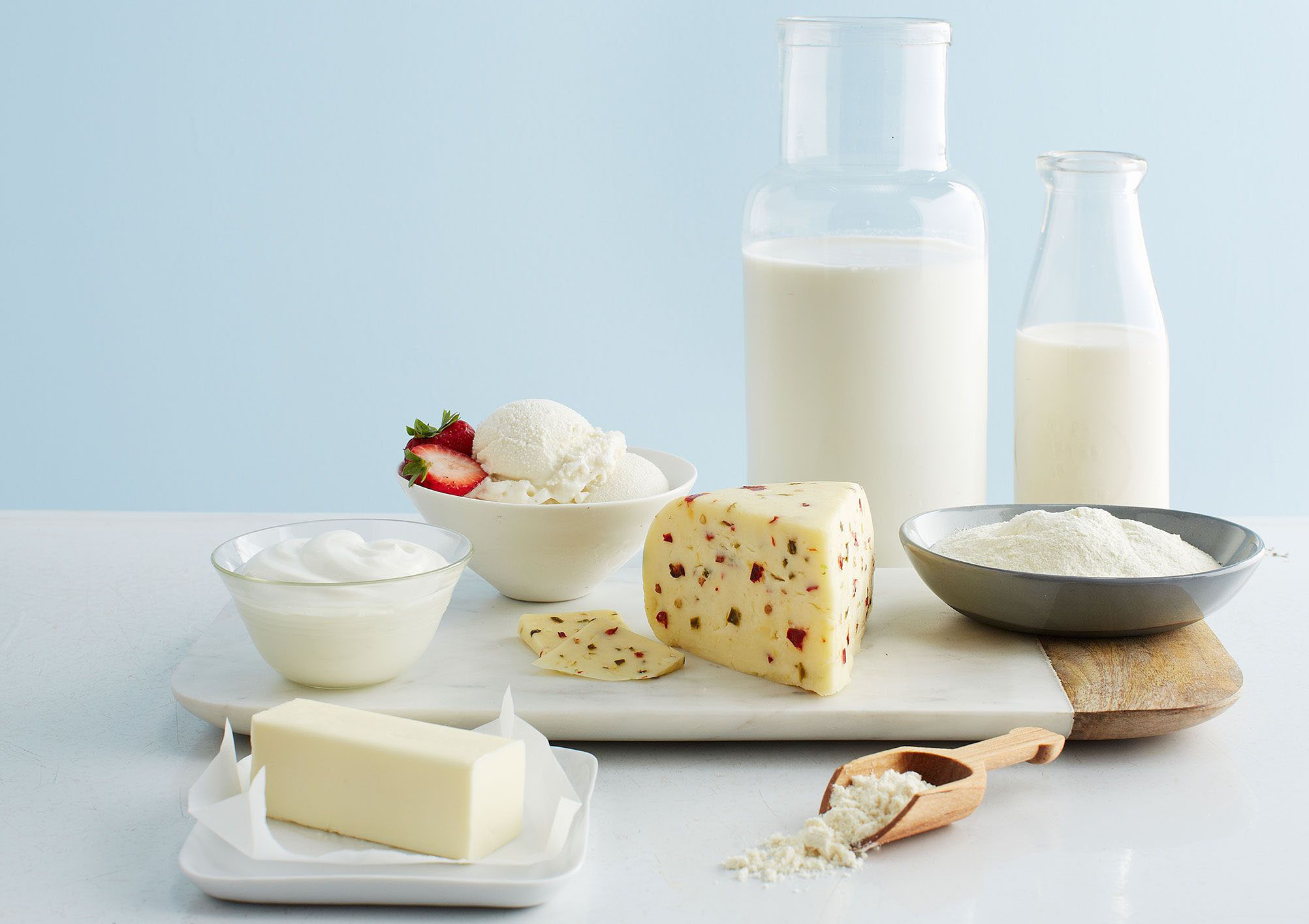 In recent news, a group of U.S. dairy farmers visited the UAE on a trade mission to offer insights into the United States' long-term plan on exports to the region, as the entire U.S. dairy industry increases its commitment to global sustainability.
Participants included dairy farmer delegates from across the United States that hold top level leadership roles for research and promotion boards, together with executives from the U.S. Dairy Export Council (USDEC).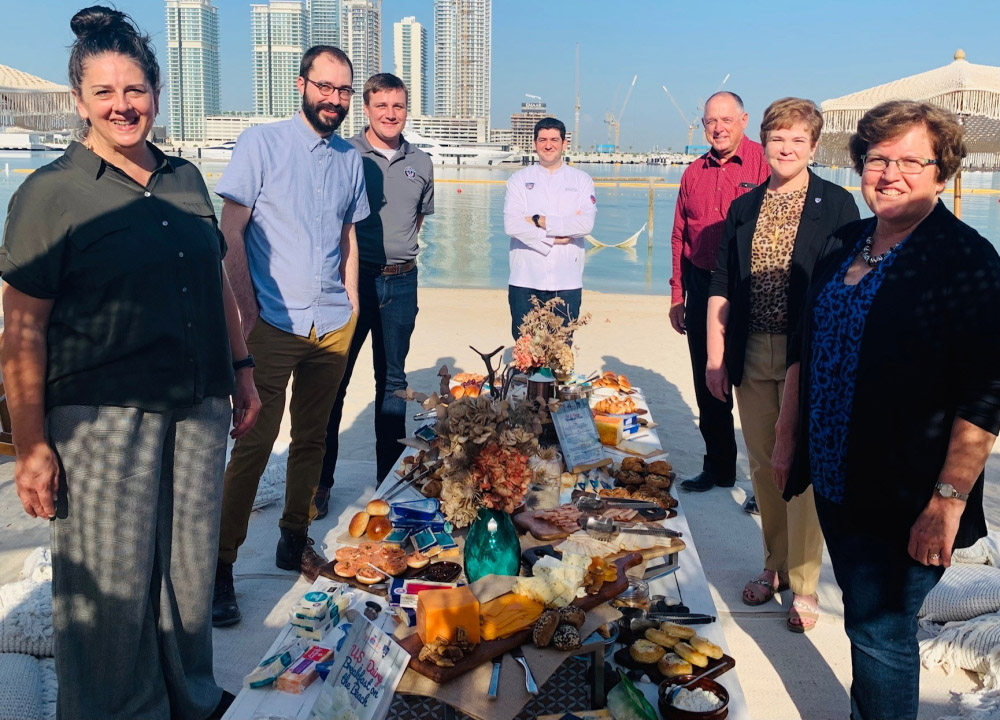 As the world's largest single-country producer of cow's milk with 101.3 million MT during 2020, the United States offers remarkable supply diversity to the region with the delivery of high-quality products. Additionally, over the past five years, skim milk powder/non-fat dry milk and cheese accounted for about half of all U.S. dairy export volume to Middle East North Africa (MENA). However, demand increased during the pandemic and U.S. export value to the region grew 20 per cent in 2020 to $328 million.
Highlighting diverse in-market investments, U.S. farmers and suppliers engaged with regional trade across a wide-range of USDEC activities. A few highlights include Gulfood Manufacturing Show attendees visiting USDEC's booth where they learned about the quality and diversity of U.S. dairy ingredients; and the International Centre for Culinary Arts (ICCA Dubai) education partnership graduation ceremony featuring the USA Cheese Guild's training program called the USA Cheese Specialist™ Certification Program.
Krysta Harden, U.S. Dairy Export Council (USDEC), president and CEO stated that the U.S. dairy community is accelerating adoption of new practices and technologies that use fewer resources and emit fewer greenhouse gases, including methane, while producing innovative and affordable products that nourish a growing global population.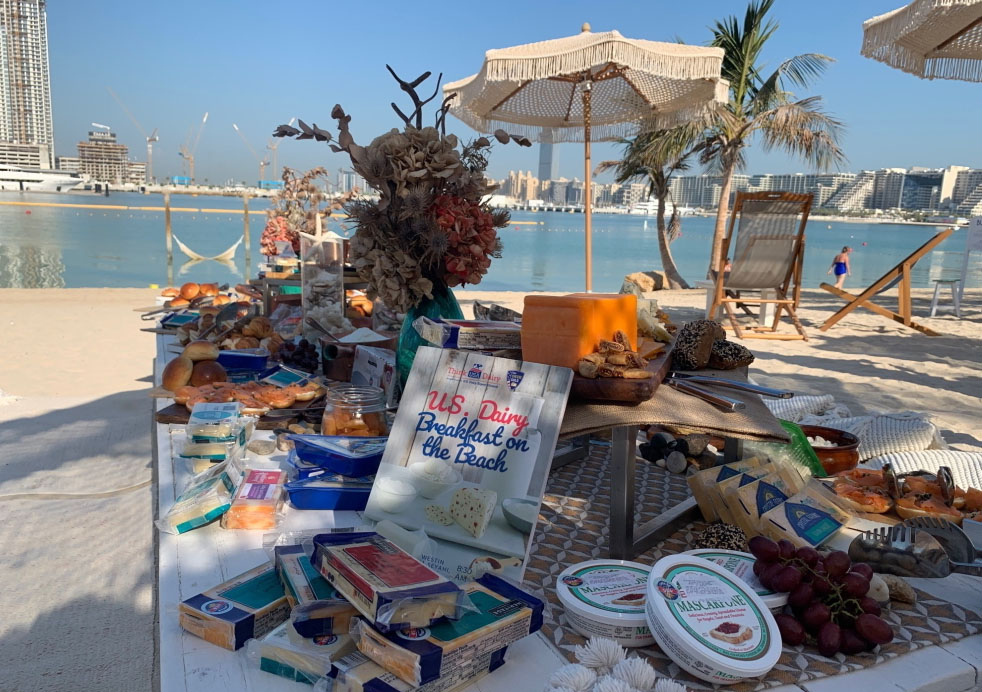 At an event organised for The U.S. Dairy Export Council® (USDEC) at Sand Bar, The Westin Dubai Mina Seyahi, Larry Hancock – U.S. dairy farmer and USDEC Chair, and Marilyn Hershey – U.S. dairy farmer and Dairy Management Inc. Chair shared their views on the U.S. dairy industry's commitment to sustainability practices.
Marilyn Hershey communicated that in 2020, the entire dairy industry comprising processors, dairy farmers, the co-cooperatives and dairy businesses came together and made a commitment across the value chain to be carbon-neutral by 2050. She went on to explain that there are diverse dairy farms, ranging from small to large; but with technology and better management practices on the farms, they can strengthen the commitment and practices that will take them to a carbon-neutrality. Marilyn Hershey further elucidated that the quality and usage of water on their farms is important too and not just because cows need water to be healthy and comfortable; and hence they've learned how to recycle better, re-use that water and even look at investing in technology that will take the water and make it palatable after it goes through the whole manure system. She highlighted that although this technology is expensive, it will become standard across their farms over 30 years to a carbon-neutral 2050.
Larry Hancock added that an interesting fact about cheese manufacturing is that it actually makes water, because water is taken out from milk, cleaned and can be reused. Water, air, soil, the whole package is very important to us because farmers live where they work and hence, they want to ensure for themselves, their families, neighbours, communities and animals that everything is done with value; thus, they are very attuned to how they react and interact with their area and the world, explained Becky Levzow.
The U.S. Dairy Export Council® (USDEC) is a non-profit, independent membership organization that represents the global trade interests of U.S. dairy producers, proprietary processors and cooperatives, ingredient suppliers and export traders. The USA Cheese Guild works on behalf of American farmers and the entire U.S. cheese community to build global awareness of the excellent cheeses from the USA.
Visit the USA Cheese Guild on Instagram.