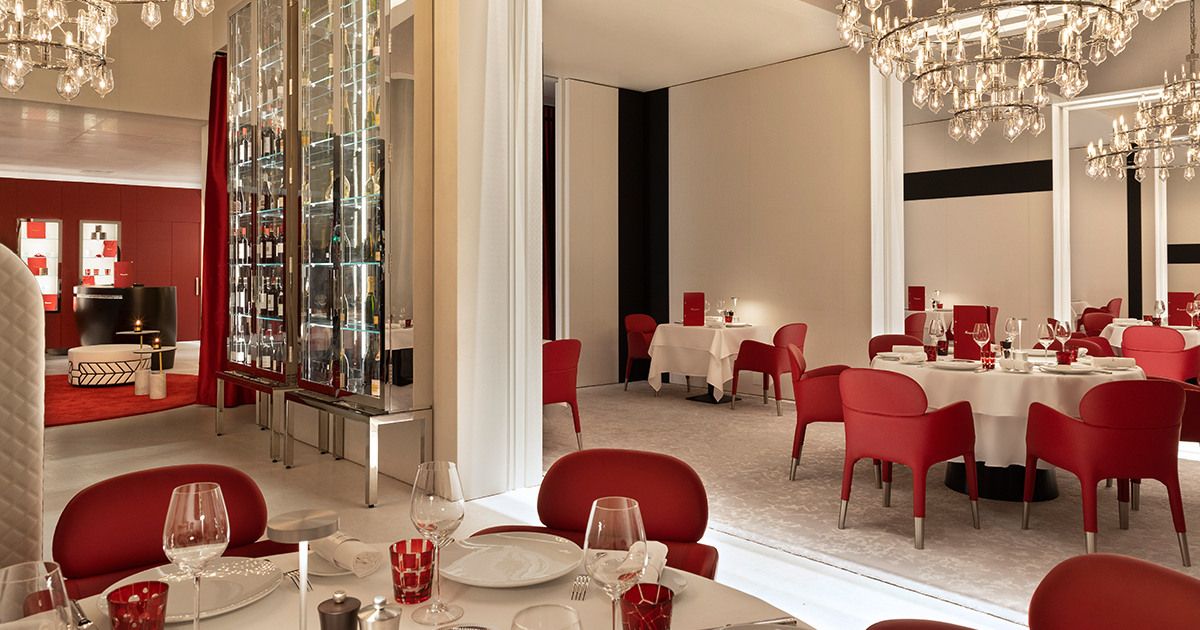 Paris-born Fouquet has collaborated with celebrated French chef, Pierre Gagnaire, to make its Middle Eastern debut at Louvre Abu Dhabi.
Nestled in the heart of the museum, Fouquet Abu Dhabi's menu has been created with help from the Michelin Star chef, and features French classics injected with an imitable Gagnaire twist.
Aligning with the brand's aesthetic codes, the Abu Dhabi outlet features Fouquet's distinctive red leather armchairs, black and white celebrity portraits and silver napkin rings with celebrities' names engraved immerse guests in a "red carpet" atmosphere. Overhead, avant-garde chandeliers float effortlessly above linen-clad tables. The atmosphere of old-fashioned, understated elegance is given a contemporary twist with gallery-white walls, a nod to Louvre Abu Dhabi's magnificent design by French architect Jean Nouvel.
The classic Parisian brasserie is now present in nine locations across the world, including Cannes, Toulouse, Marrakech, La Baule, Enghien-les-Bains, Courchevel and Montreux.
Details: For more information, visit the website.