FIVE Hotels and Resorts announces the appointment of Enrique Mandl as General Manager of the highly anticipated FIVE LUXE, located in the prestigious Jumeirah Beach Residences (JBR)
Bringing his extensive 19-year background in hospitality, Enrique Mandl has led renowned destinations worldwide including the esteemed Nobu Hotel Ibiza Bay as General Manager, and COO and General Manager at OKU IBIZA. He will now be taking charge of recruitment and operations at the remarkable beachfront property FIVE LUXE, which offers an impressive collection of 222 exquisite hotel rooms and suites along with 275 other exceptional features.
"I am strongly aligned with FIVE Hospitality's CEO, Aloki Batra's FIVE Tribe Mantra of Creativity, Innovation and Teamwork being strongly fostered – where every Team Member has unequivocal opportunities for freedom of expression," he shared. "I am delighted to be joining FIVE Hotels and Resorts during such a pivotal chapter for the successfully disruptive and innovative FIVE Group – and to be part of a dynamic and passionate FIVE Tribe Team as we expand and evolve the world-renowned FIVE moniker in the Middle East."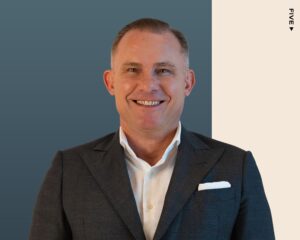 Mandl will oversee the introduction of Lío Dubai's exceptional VIP experiences, designed to captivate a sophisticated clientele seeking immersive entertainment. In addition, Mandl will leverage his extensive expertise in managing large-scale hospitality projects to curate an assortment of amenities at FIVE LUXE including soon-to-be-revealed indigenous dining and entertainment venues as well as a social pool and beach club, all infused with FIVE's distinctive style.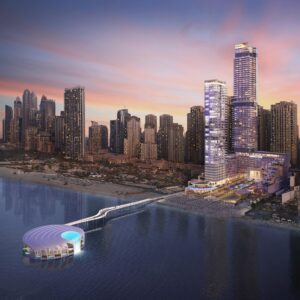 Visit website.