Al Seef pharaoh restaurant: here's everything you need to know about the new restaurant launch in Dubai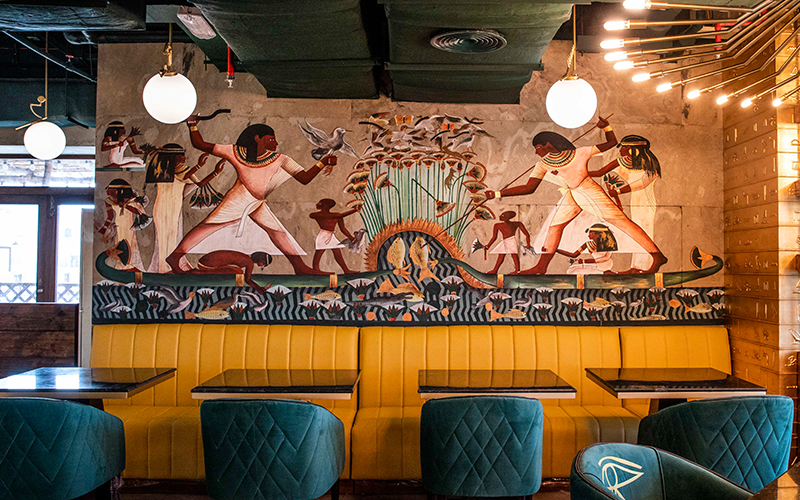 Tapping into the regions rich ancient past, Dubai is set to open its first pharaoh-inspired restaurant this summer at Al Seef, called KHOFO. Dishes at the new restaurant will be inspired by the "lavish palace of Khufu, who ruled Egypt during the Fourth Dynasty."
Diners at the Creekside restaurant can expect plenty of ancient Egyptian flavours such as okra, oxtail soup, mahashi (stuffed vegetables) and hawawshi (pita bread with minced meat). Some of the signature menu attractions include typical Egyptian breakfast with a choice of eggs, foul (fava beans) and falafel. For lunch and dinner, diners can choose from a wide variety of hot and cold appetisers, soups, salads, stews, tajines, mixed grills, seafood and desserts.
A dramatic flare has also been applied to the restaurant's interior, which includes stately columns and hieroglyphic murals and serving staff dressed in "pharaoh-inspired attire".
If you're looking for something to break the boredom of the long summer months, pop down to KHOFO to check it out the unusual restaurant for yourself.
Details: KHOFO is open from 8am to 12 midnight on weekdays and from 8am to 2am on weekends. For more information, visit KHOFO. If you liked this article, you may also like this story on the future of Dubai's food industry.